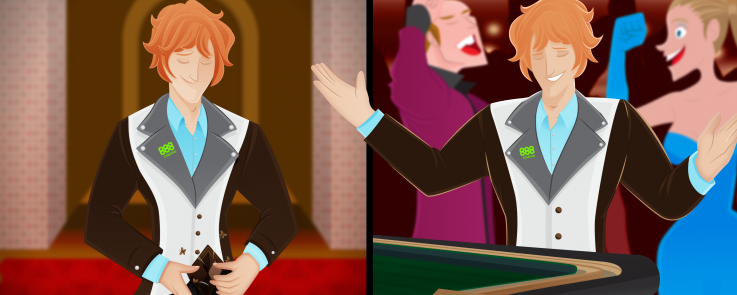 4 Craps Tips for the Short Bankrolled
By John Grochowski
Casino players have the rare opportunity to play craps with a house edge of less than 1 percent. Unfortunately for low rollers, may require wagers too large for their comfort zone. What's a player on a budget to do? We'll do some comparison shopping right after we look at what's needed to get the lowest house edge.To get that less than 1 percent deal, players either back pass and come bets with free odds or lay the odds behind don't pass and don't come bets.
There is no house edge on the odds, and the house edge on pass or come combined with single odds is 0.8 percent, and that drops to 0.6 percent with double odds, 0.5 percent with triple odds and so on – the more of your bet is taken in odds, the lower the edge.
To finish reading this article, please visit: https://www.888casino.com/blog/craps-strategy/craps-tips-for-the-short-bankrolled/