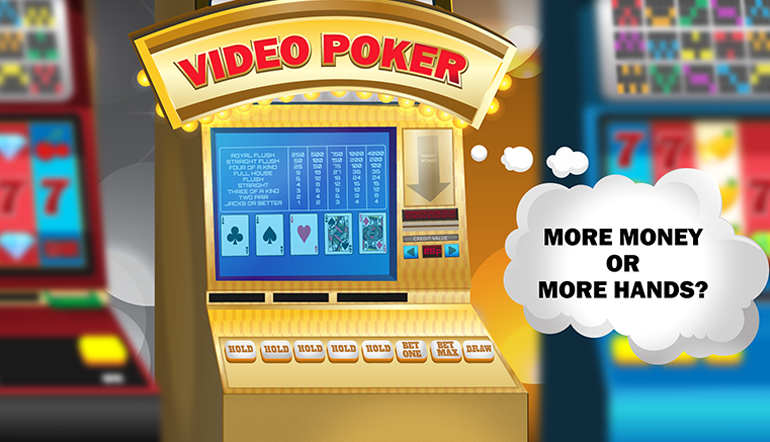 The Best Strategy for Video Poker: More Money or More Hands?
By John Grochowski
Some video poker players make think of this as a paradox and some might think of it as downright blasphemy, but here's an important concept to get the most out of video poker games: Making the draw that will win most often is not always the best play .Think about that for a second, and consider a hand with 5s of clubs and diamonds, a 7 of hearts, 9 of clubs and a King of spades.
In non-wild card games such as Jacks or Better or Double Double Bonus Poker, you'll win the most hands if you hold the King. But you'll win the most money if you hold the 5s.
To finish reading this article, please visit:https://www.888casino.com/blog/video-poker-strategy/more-money-or-more-hands/