Most popular Blackjack variants
Blackjack is arguably the most popular casino card game and it is offered at nearly every casino–either land-based or online–in the USA. While the most prevalent version of Blackjack is American Blackjack, which is the classic blackjack game of reaching 21 but not going over, there are a number of variants that are based largely on this game.
The goal of reaching 21 is fairly uniform, but there are many different variants that are popular all around the world. Though you won't find all of them at every land-based or online casino, it's good to know what variants may pique your interest and the different types of strategies that you can deploy.
Most U.S. online casinos have a healthy selection of classic blackjack. Here is a list of the most popular variants that you may find in addition:
---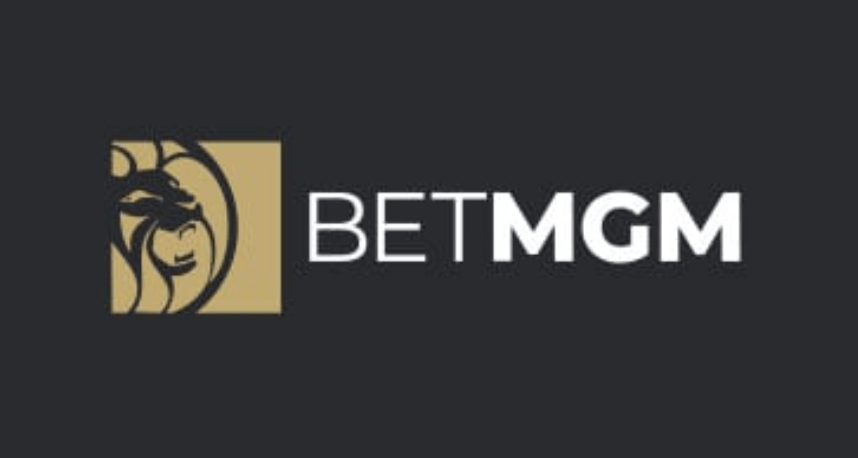 $25 No Deposit Bonus
1x Wagering Requirement
Available in NJ and PA
Find the Largest Variety of Blackjack Games at BetMGM!
At BetMGM, you'll find the best selection of blackjack games available, including Single Deck, Premium Blackjack Pro, Live Dealer, and more.
---
1. American (Classic) Blackjack
American Blackjack is the most popular form of blackjack, hands down. It is available at the vast majority of places you'll play blackjack, at either land-based or online casinos. The rules of American, or traditional, blackjack, are simple: Players get two cards and play against the dealer. The objective of the game is to get to 21 or as close to 21 against the dealer. In American Blackjack, there are a number of strategies to follow: Players can double down on their cards or split them, essentially creating two hands to play. The number of decks played in American Blackjack varies by casino, but it has an effect on the house edge of the casino: The more decks that are used, the higher the house edge is. American Blackjack is available at most U.S. online casinos. It is a simple, fun game to play, one that beginners enjoy. After you master American Blackjack, it's time to check out other variants of this popular game.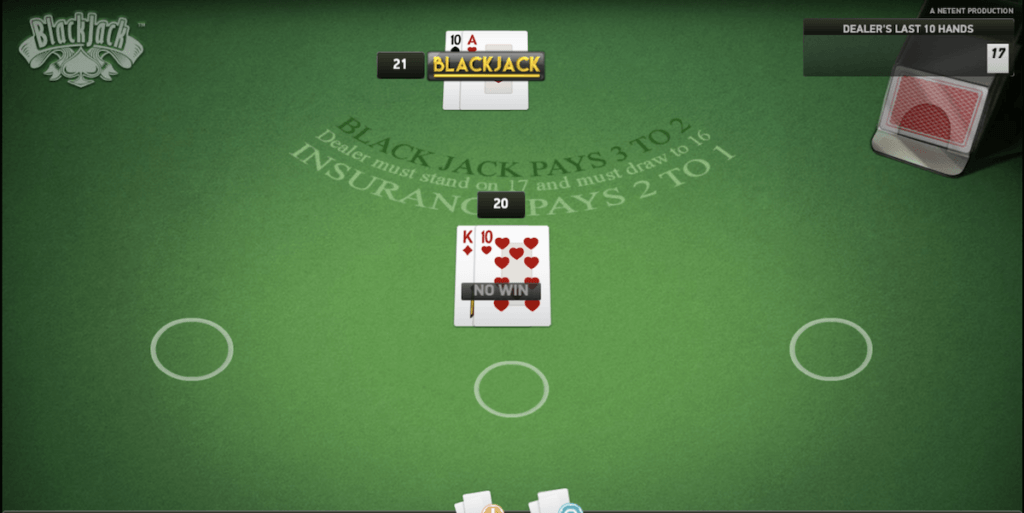 2. European Blackjack
While European Blackjack seems a carbon copy of American Blackjack in terms of the game flow, there are a number of subtle differences in the details that make this blackjack variant different. In fact, European Blackjack is the second-most popular blackjack variant in the world. In European Blackjack, a dealer blackjack always wins; the dealer stands on soft 17 and does not peek for blackjack. Players can double down only on hands of 9, 10, or 11 points; players can split only once and may only split pairs of cards worth 10 points. For example, Two Queens may be split but a 10 and Jack may not. If the player and dealer both have blackjack, the round is a push. European Blackjack is generally paid out at 3-to-2.
These subtle differences affect the gameplay these ways: 1) Because dealers don't peek for Blackjacks, aggressive players may be at a disadvantage. 2) Doubling down and splitting cards is not as prevalent in European Blackjack.
Keep in mind: When playing European Blackjack online, make sure to read each individual game's rules before playing. These differences in gameplay extend to the online game, so not every European Blackjack online game may be the same.
3. Vegas Strip Blackjack
Vegas Strip Blackjack is one of the most popular blackjack variations on the Las Vegas Strip. This game is played with four decks of cards. The objective remains the same—beating the dealer without breaking 21—but the rules are a bit different. In Vegas Strip Blackjack, the dealer stands on soft 17; the dealer peeks for blackjack. Also, players have more options: They may double down on any initial hand or after splitting. Players can also split up to four total hands. However, Aces may only be split one time and only one card can be taken to split Aces. Generally speaking, Vegas Strip Blackjack pays 3-to-2 but there are many that pay 6-to-5.
4. Progressive Blackjack
Progressive Blackjack games are similar to the format of progressive slots: While they play very similarly to American (or traditional) blackjack games, with traditional rules, these games are linked to a network that carries a progressive jackpot. This means that a certain portion of players' bets are contributed to this jackpot, including side bets until a person wins the jackpot. Of course, Progressive Blackjack games are only available online. This Progressive Jackpot is generally lucrative, anywhere from $10,000-$50,000 and even beyond, which adds a huge incentive in playing this blackjack variant. Multiple major online casino game providers have developed Progressive Blackjack games and many times, side bets are required to supplement the jackpots. These bets do not have any effect on the house edge or odds of the game. The jackpot requirements depend on certain criteria from the developer, like specifically suited pairs or royal pairs. Progressive Blackjack games offer the standard blackjack play while dangling a huge jackpot for lucky winners.
5. Atlantic City Blackjack
Atlantic City Blackjack is primarily played in Atlantic City, New Jersey, which has become the East Coast's largest casino destination. In these casinos, most American blackjack games are played by the Atlantic City Blackjack variant rules. This game is not incredibly different than traditional blackjack, but here are the details: The dealer stands on soft 17 and peeks for blackjack; Players can double down on any two cards and split up to three times. However, Aces can only be split once and only one card can be dealt to split Aces. Unlike in European Blackjack, players can split different cards worth 10 points. For example, you can split a Jack and King. Another detail of Atlantic City Blackjack is that players can surrender late, potentially recouping some of their initial wagers.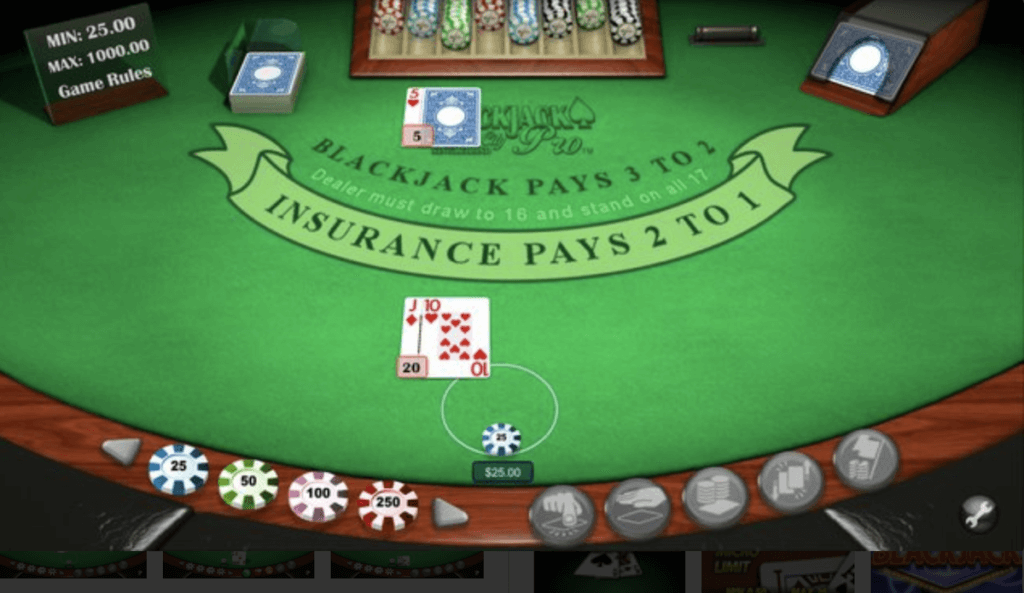 6. Multi-Hand Blackjack
Multi-Hand Blackjack is one of the more exciting blackjack variants around because it allows you to play multiple hands at the same time. While limits vary, players can generally play up to five hands at once: This gives players not only a better opportunity to beat the dealer but also earn big winnings. For example, if you play three hands and two lose but one wins, chances are, you're a winner. In Multi-Hand Blackjack, players can even create more hands by splitting and more potential winnings by doubling down on any of them. Though game-specific rules may vary, Multi-Hand blackjack follows the rules of traditional blackjack.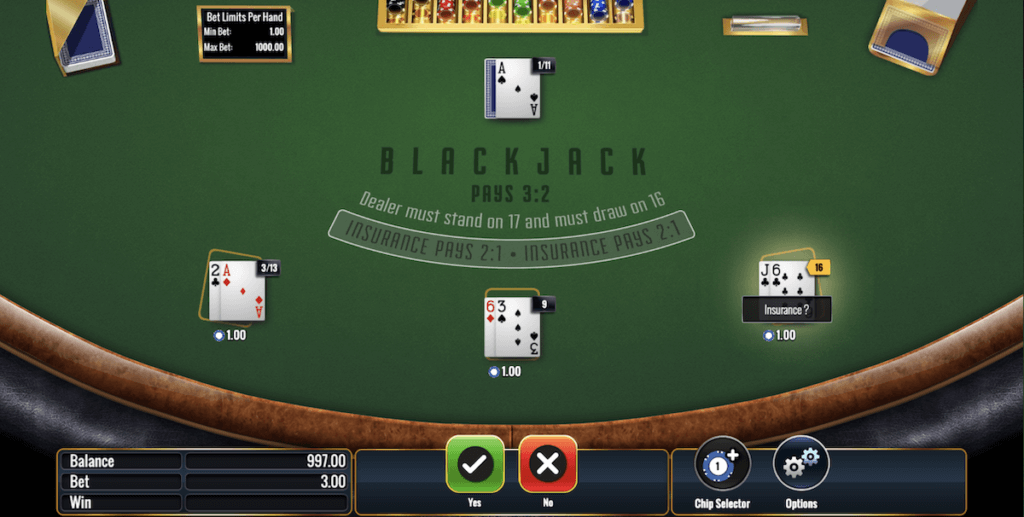 7. Double Exposure Blackjack
In Double Exposure Blackjack, the dealer receives two cards face-up to start the round. This is a big advantage to the player, who sees two cards. Because of this, there are other mechanisms in the game that favor the dealer. In this blackjack variant, the house edge is greater than standard blackjack. Other differences include: Dealer winning on all ties unless it's a natural blackjack; Player blackjack pays even cash and players can split only once. While Double Exposure isn't widely available online, two major online casino game providers, NetEnt and Microgaming, have adapted a version. Keep in mind that while there is a greater house edge in Double Exposure, this game also carries the significant potential of winnings if players can use the player-friendly concepts to their advantage.
8. Single Deck Blackjack
Single Deck Blackjack is a blackjack variant played with only a single, standard deck of 52 playing cards, which offers players the lowest house edge and perhaps the best chance to win if they are an experienced blackjack strategist. The rules for Single Deck Blackjack mirror those of American (or traditional) Blackjack. This blackjack variant is desirable for both beginners and experienced players because the fewer the decks used in a game, the lower the house edge is against players. This game is also a favorite of card counters because players will not have to wait long to get a favorable count. This is not possible online, where the cards are shuffled after every round. In Single Deck Blackjack, there is only one deck and the house edge is just 0.15%. However, there are a couple of ways the casinos balance this small house edge out: One way is to pay out players 6-to-5 for wins instead of 3-to-2, which increases the house edge to 1.45%.
---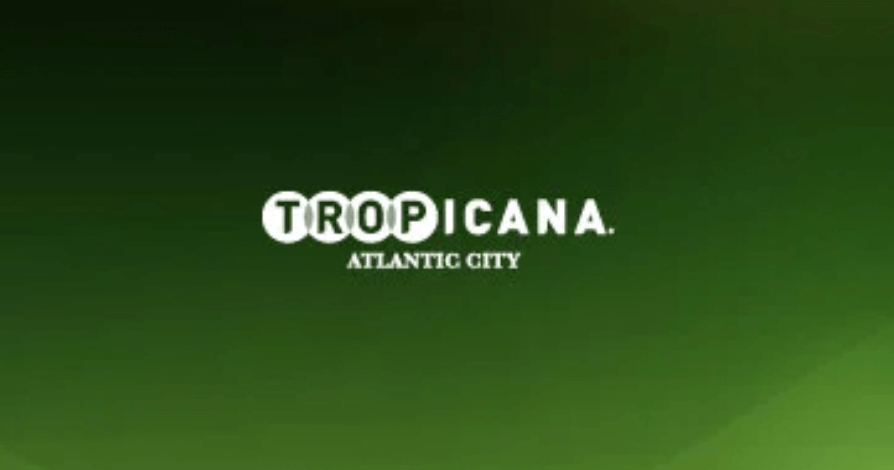 $100 Risk-free bet offer
Valid for all games
Highest RTP% blackjack!
Available in New Jersey
Play Single Deck Blackjack at Tropicana
Tropicana's online casino and their partner, Virgin, offer Single Deck blackjack with an amazingly high RTP of 99.87%!
Tropicana is known as a major Atlantic City casino, and their online casino also has a great selection of table games and slots.
Tropicana is 100% legal for play throughout New Jersey. They also have an easy $100 cash back offer for new customers.
---
9. Blackjack X-Change
In Blackjack X-Change, players get dealt two cards and can switch cards out. This blackjack variation debuted in 2009 and has become one of the most popular variations because of the ability to switch cards between two hands, which adds more excitement and variation to the game. Players can Buy or Sell cards in attempts to get better cards added to their hands. Doing so will cost the player money, but can greatly increase your chances if your hand is full of low cards.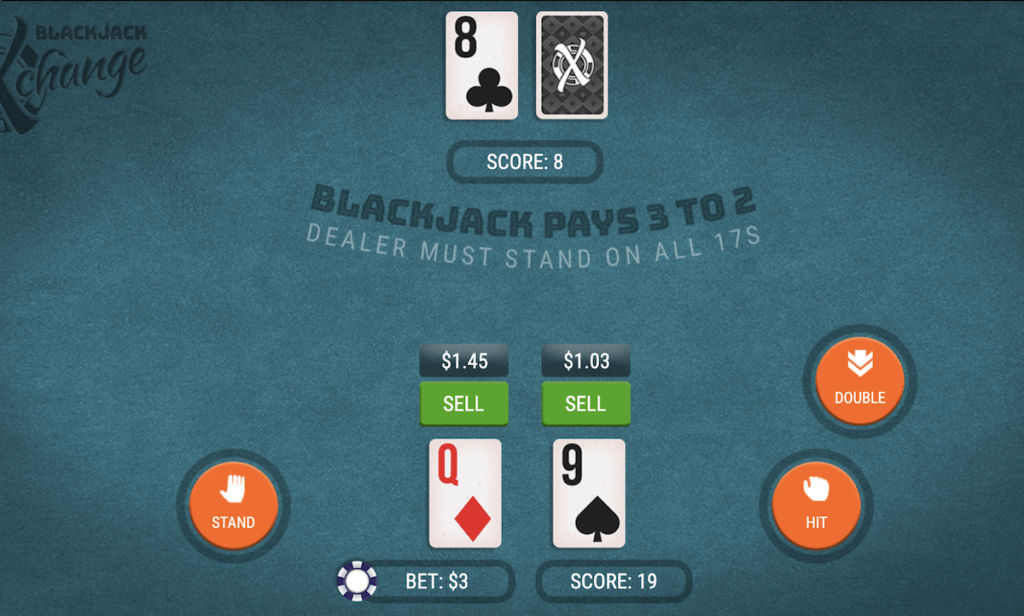 10. Super Fun 21
Super Fun 21 is an entertaining version of blackjack that has a lot in common with the classic game. In this blackjack variant, you'll win if you total 20 on six or more cards, no matter what the dealer has in their hand. Super Fun 21 is known for the action of the game, following a traditional blackjack format with a single playing deck. In Super Fun 21, every natural blackjack hand pays even money. This is better odds than traditional blackjack, which generally plays 3-to-2. And if players get blackjack in diamonds in Super Fun 21, they are paid out 2-to-1. This game carries a house edge of 0.94%, which can be high for experienced players' likings but remains a blackjack variant for players of all experience levels to try.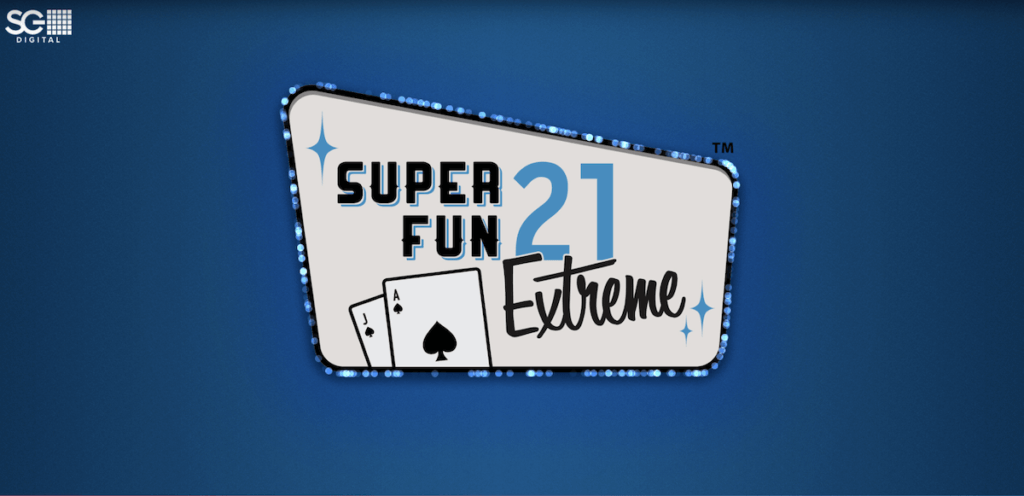 11. Pontoon
Though Pontoon is a blackjack variant, in reality, it's an entirely different game. Perhaps more accurately, it is a variant of the blackjack variant Spanish 21. In Pontoon, between 2-and-8 players can participate. Card values are the same as in traditional blackjack; so is the overall objective of landing a hand close to 21 but not exceeding it. Here's where the game shifts: In Pontoon, each player receives one face-down card and must make a bet. After receiving another, the players can look at their hands. The best hand in Pontoon is (you guessed it!) a 21, but it must consist of an Ace and 10. This is called Pontoon. The second-best hand in Pontoon is a five-card hand which is called a Five Card Trick. These five cards must total 21 points or less. Pontoon or Five Card Tricks beat all other three-card hands.
Also in Pontoon, players must choose a banker. If the banker hits a Pontoon, they must show it and then will win double the amount of the player's bets. Of note: When playing Pontoon online, there is no banker aspect.
12. Perfect Pairs Blackjack
Perfect Pairs is a blackjack variant that is extremely popular online. It's based off the Perfect Pairs side bet, which is one of many side bets players can place while playing blackjack. In Perfect Pairs, you have more opportunities to win depending on the first two cards dealt and the amount of side bet placed. Perfect Pairs is very easy to play and offers players much larger potential winnings, but keep in mind because of that, the odds are stacked higher and the casino's house edge becomes greater. To win in Perfect Pairs, it's simple: If the first two cards you receive are a pair, you win. If not, you lose but the traditional blackjack game continues. Three different types of pairs are paid out: Mixed pairs, colored pairs and perfect pairs. A perfect pair, of course, is a pair of the exact same card.
13. Spanish 21
Spanish 21 is one of the more interesting variants of blackjack. In Spanish 21, the major difference is that the player always wins by getting a blackjack, even if the dealer gets a 21 on their first hand. But there's another difference with the playing cards: In Spanish 21, all of the 10 cards are taken out of the deck, which makes it harder to get a blackjack. Typically, Spanish 21 is played with six or eight decks. There are also specific rules, including Players may double down on their first two cards, regardless of suit or value and players are allowed to double down after splitting cards. While Spanish 21 is a blackjack variant, running off the base version of the game, it offers players more options, which can make the game more fun.
Which Blackjack Variation should you choose?
The biggest factor in deciding on a blackjack variation is a personal preference. While the vast majority of blackjack variants revolve around the same goal–not going over 21–there are a number of subtle differences that can play a big part in finding the right game for you.
If you're looking for more of a financial payout, then perhaps a game with side bets is more of your taste. Games with a lower house edge are always a more favorable bet for players, especially games played with fewer decks of cards.
Deciding on the gameplay you want is the first step: Some blackjack variants pit players against other players, others focus on the dealer's hand. Within those games, there are certain rules that tip the advantages in favor of the player or dealer and also affect the house edge, odds, and payouts.
Another big decision is whether to play at land-based casinos or online: While you will find a larger variety of blackjack games in-person, playing online offers players a number of advantages, including convenience and bonus dollars. Many online casinos even have live dealer blackjack, which offers an authentic casino experience on your computer or mobile device.
Be sure to check out our team of experts' pages on blackjack rules and strategy so you are completely up to date on the ins and outs of blackjack.
---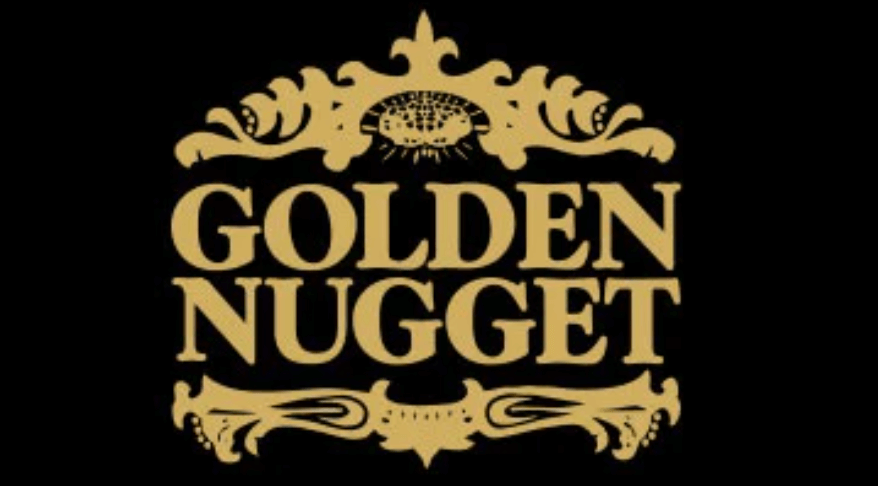 $1,000 First Deposit Bonus
Very low wagering requirements
Available in New Jersey
Play 24 Hour Live Dealer Blackjack at Golden Nugget
You'll find the best 24 hour live dealer blackjack tables at Golden Nugget, including Unlimited Live Blackjack, and Live High Roller Blackjack.
---
Blackjack variations that payout the most
A big reason that blackjack is such a popular casino game is because of the game's high rate of payout. Naturally, the variations derived from the classic game aim to increase those payouts.
Generally speaking, these blackjack variations have low house edges and high Return-To-Player percentages (RTP). RTP is the amount of money that players should expect back after playing a significant amount of hands, sometimes over 1 million.
And while playing at a land-based casino gives you a complete experience, these variations are often more lucrative than playing online. Here are a few variations that carry high payouts:
Blackjack Switch
In Blackjack Switch, players must bet on two hands at the same time. This game has the highest RTP, at around 99.87%.
Pontoon
Pontoon offers players multiple ways to maximize their winnings: You can double down on 2, 3 or 4 cards and also after splitting. The RTP of Pontoon is 99.70%.
Spanish 21
Spanish 21 offers players bonus payouts for landing 21 on five cards and also for triple sevens and a "straight" of 6-7-8. Spanish 21 has an RTP of 99.58%.
The best variants to try when you're new to casinos
Beginners should first and foremost get themselves completely familiar with classic blackjack, or American Blackjack. But since the rules are quite simple and easy to pick up, it might not take long for you to want to try something different. Here are a couple of variations that are perfect for beginners:
Vegas Strip Blackjack
In Vegas Strip Blackjack, which is the primary game in Las Vegas, players have many more options: They can double down after splitting and also split up to four hands. This will give players a taste of different gameplay.
European Blackjack
After getting comfortable with American Blackjack, players should try their hands at European Blackjack. There are many little subtle differences but the biggest is that dealers don't peek for blackjacks, which provides another look at the game.
Types of Blackjack to play if you're a pro
The easiest way to perfect your blackjack skills is to build off a strong base in American Blackjack. This variation is by far the most popular, available at nearly every online and land-based casino.
It will take hours of time to put in the work to get to a professional level and even then, there is an element of luck that you can't bank on. Depending on the number of decks a game uses, players who are experienced in counting cards can have an advantage.
Sometimes, with so many variants out there, it's best to stick to mastering one game before trying multiple–especially if you're trying to make a career out of it.
Blackjack variations you should avoid
Sometimes, you may come across exotic blackjack variants that you may not have seen before. These should raise a red flag because while there are always new variants being developed, many of them take time to iron out the details. Oftentimes these games will have complex rules and one of the best parts of playing blackjack is its simplicity.
Keep in mind that if you are playing online, be sure it's at a casino licensed and regulated. At AmericanCasinoGuide.com, all of the online casinos we've reviewed are licensed by their respective states, so you know that playing there is a safe and trustworthy experience.
Be sure to take a look at our extensive blackjack strategy page for more tips and hints of the game.
Frequently asked questions
The blackjack games with the highest payouts include Blackjack Switch, Pontoon, and Spanish 21.
We recommend finding Single Deck Blackjack if available at your favorite casino. The fewer decks used, the easier you will find it to help with your strategy.
We recommend steering clear of any variant that you are unfamiliar with. Try playing the game in Demo Mode to get a better understanding of the variation before wagering real money.