Most popular Blackjack variants
Blackjack is arguably the most popular casino card game and is offered at nearly every land-based or online casino in the USA. While the most prevalent version of Blackjack is American Blackjack, which is the classic blackjack game of reaching 21 but not going over, there are a number of variants that are based largely on this game.
The goal of reaching 21 is relatively uniform, but many different variants are popular all around the world. Though you won't find all of them at every land-based or online casino, it's good to know what variants may pique your interest and the different types of strategies that you can deploy.
Most U.S. online casinos have a healthy selection of classic blackjack. Here is a list of the most popular variants that you may find in addition:
---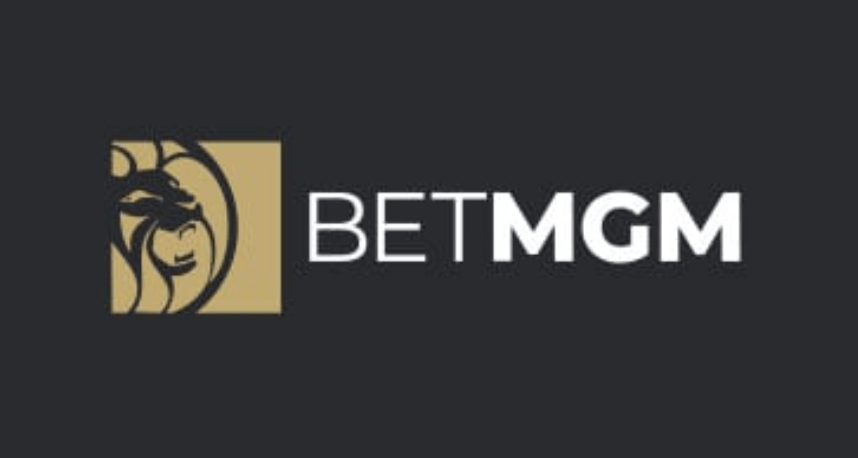 $25 No Deposit Bonus
1x Wagering Requirement
Available in NJ and PA
Find the Largest Variety of Blackjack Games at BetMGM!
At BetMGM, you'll find the best selection of blackjack games available, including Single Deck, Premium Blackjack Pro, Live Dealer, and more.
---
1. American (Classic) Blackjack
Popular is American blackjack is popular. In land-based and online blackjack casinos. Simple American blackjack: Dealer vs. two-card players. To beat the dealer, get closer to 21. American Blackjack includes: Splitting or doubling down creates two hands. American Blackjack's deck count affects the house edge.
More decks boost house advantage. U.S. online casinos provide American Blackjack. Simple, fun game for beginners. Try different blackjack variants after mastering American.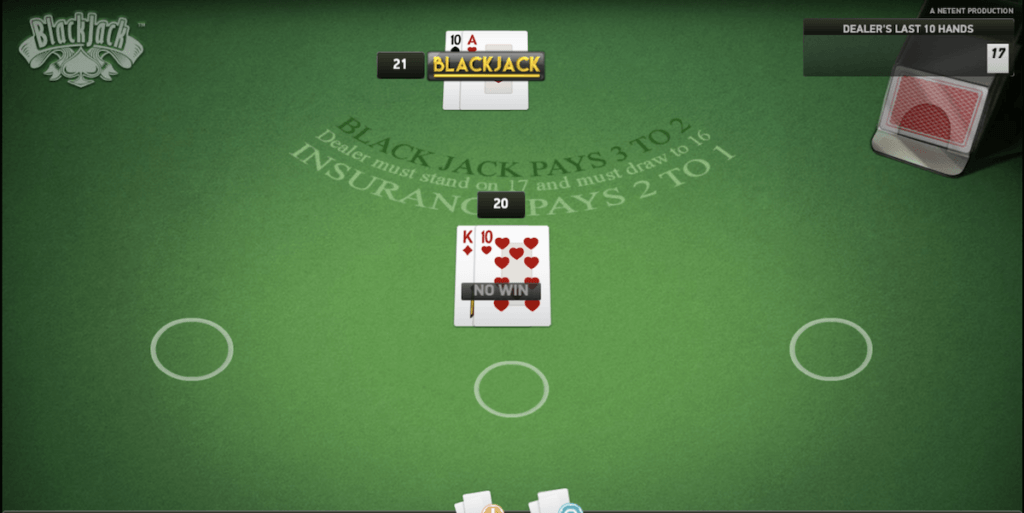 2. European Blackjack
European Blackjack is comparable to American Blackjack, although there are several differences. European blackjack is second. In European blackjack, dealer blackjack wins and dealer stands on soft 17. Players can double down with 9, 10, or 11 points and split with 10 points. You can separate two Queens, but not 10 and Jack. Both player and dealer with blackjack push. 3-to-2 for European blackjack.
Differential gameplay: 1) Dealers don't peek for Blackjacks, which may harm aggressive players. Double down and split less in European blackjack. Learn European Blackjack rules before playing online. Online blackjack differs in gameplay, therefore not all are the same.
3. Vegas Strip Blackjack
Las Vegas Strip Blackjack is a popular blackjack variation. Four decks of cards are used. The goal is the same—beat the dealer without exceeding 21—but the regulations are different. In Vegas Strip Blackjack, the dealer stands on soft 17. Players have more choices.
They can double down before or after separating. Up to four hands can be split. Aces can only be split once with one card. Vegas Strip blackjack pays 3-to-2, but some pay 6-to-5.
4. Progressive Blackjack
Progressive blackjack resembles slots. They play like American blackjack but have a progressive jackpot. A portion of bets, including side bets, go toward the jackpot. Online-only progressive blackjack. Progressive Jackpots range from $10,000 to $50,000 in this blackjack version.
Progressive Blackjack games from multiple online casinos offer side bets that raise rewards. These bets don't influence odds or house edge. Jackpots require suited or royal pairs. Progressive blackjack has a big payout.
5. Atlantic City Blackjack
Atlantic City, New Jersey, is the East Coast's largest casino destination. Most American blackjack games at these casinos use Atlantic City rules. This game is similar to classic blackjack. Players can double down on any two cards and divide up to three times.
Aces can only be split once with one card. Players can divide 10 point cards in American blackjack. Jack and King might be divided. Players can surrender late in Atlantic City Blackjack, recouping some of their bets.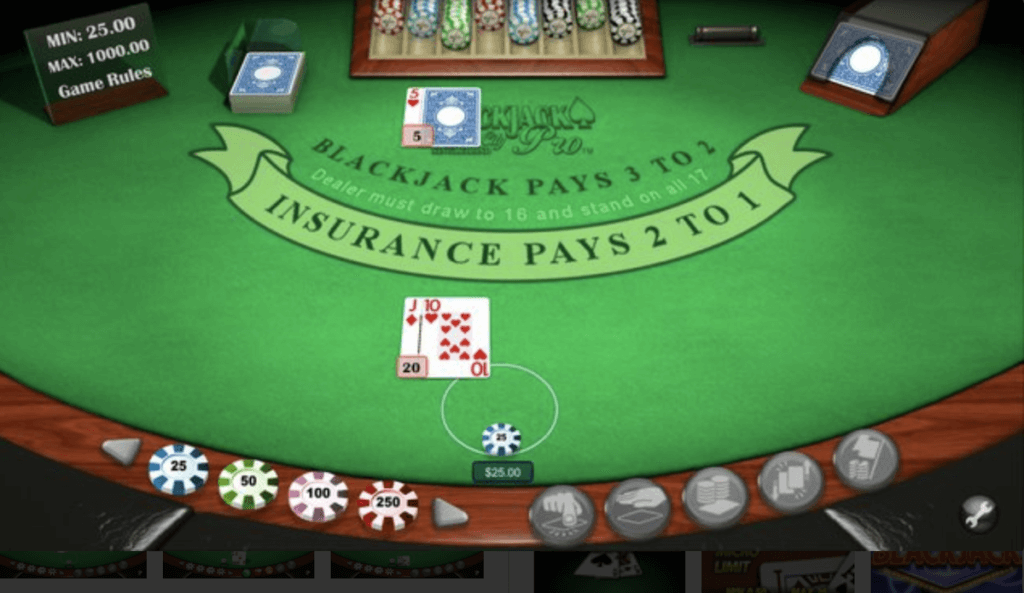 6. Multi-Hand Blackjack
Multi-Hand Blackjack is fascinating because you can play numerous hands at once. Players can play up to five hands at once (limits vary). This helps gamers defeat the dealer and win big. If you play three hands and lose two but win one, you probably won.
In Multi-Hand Blackjack, players can split cards and double down to increase their earnings. Multi-Hand blackjack follows classic blackjack principles.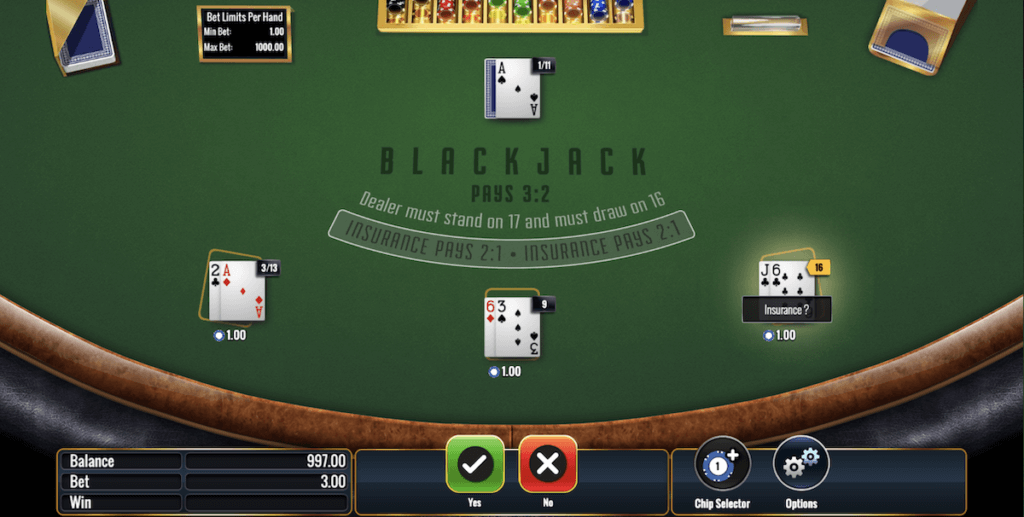 7. Double Exposure Blackjack
The dealer starts Double Exposure Blackjack with two face-up cards. This gives the player two cards, an advantage. Other game systems benefit the dealer because of this.
The house edge is higher in this blackjack variant. The dealer wins all ties unless it's a genuine blackjack, and players can only split once. NetEnt and Microgaming have adapted Double Exposure for online casinos. Double Exposure has a higher house edge, but players can win big if they apply player-friendly strategies.
8. Single Deck Blackjack
Single Deck Blackjack is a blackjack variant played with a single deck of 52 cards. It offers the lowest house edge and the best opportunity to win if you're an experienced player. Single Deck Blackjack regulations are similar to American blackjack.
The fewer decks used in a game, the lesser the house edge against players. Card counters like this game because they can acquire a favorable count quickly. Online, cards are shuffled after each round. In single-deck blackjack, the house edge is 0.15 percent. Casinos offset this slight house edge in two ways: Paying 6-to-5 instead of 3-to-2 improves the house edge to 1.45%.
---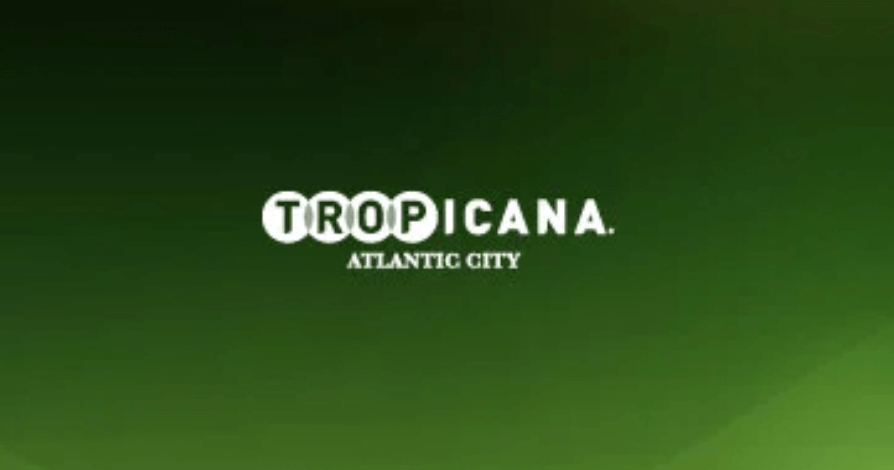 $100 Risk-free bet offer
Valid for all games
Highest RTP% blackjack!
Available in New Jersey
Play Single Deck Blackjack at Tropicana
Tropicana's online casino and their partner, Virgin, offer Single Deck blackjack with an amazingly high RTP of 99.87%!
Tropicana is known as a major Atlantic City casino, and their online casino also has a great selection of table games and slots.
Tropicana is 100% legal for play throughout New Jersey. They also have an easy $100 cash back offer for new customers.
---
9. Blackjack X-Change
In Blackjack X-Change, players get dealt two cards and can switch cards out. This blackjack variation debuted in 2009 and has become one of the most popular variations because of the ability to switch cards between two hands, which adds more excitement and variation to the game.
Players can Buy or Sell cards in attempts to get better cards added to their hands. Doing so will cost the player money, but can greatly increase your chances if your hand is full of low cards.
10. Super Fun 21
Super Fun 21 is an exciting variation of blackjack. In this blackjack version, you win if your hand totals 20 regardless of the dealer's. Super Fun 21 is a single-deck blackjack game recognized for its activity. In Super Fun 21, even-money blackjack pays. This beats 3-to-2 blackjack.
Super Fun 21 pays 2-to-1 for diamond blackjack. This game has a house edge of 0.94%, which is high for experienced players yet a blackjack version for all skill levels.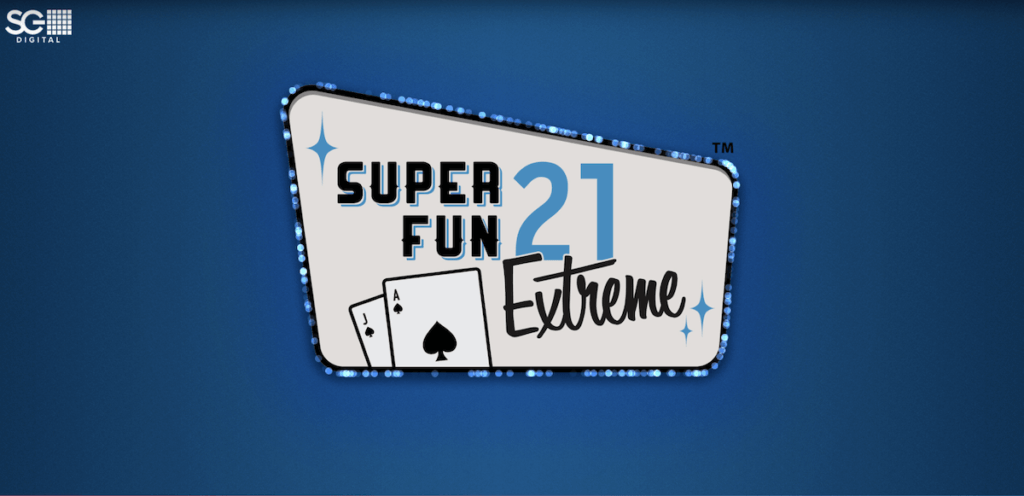 11. Pontoon
Pontoon is a different blackjack variant. Spanish 21 blackjack. 2-to-8 people play pontoon. Get as close to 21 without going over. Changes: Pontoon players bet on face-down cards. After getting another, players can check. Ace and 10 are the finest Pontoon hand.
Pontoon's second-best hand is Five Card Trick. Five cards under 21. Pontoon and five-card tricks beat three-card hands. Banker is chosen in pontoon. Banker must show Pontoon to double player's bets. Pontoon.com has no banker.
12. Perfect Pairs Blackjack
Online, Perfect Pairs blackjack is popular. It's based on the Perfect Pairs side bet in blackjack. In Perfect Pairs, the first two cards dealt and side bet amount affect your chances of winning. Perfect Pairs is easy to play and offers larger potential profits, but the chances and casino's house edge are higher.
To win Perfect Pairs, just: First couple wins. If not, you lose and play continues. Paid pairs include mixed, colorful, and perfect. Perfect pairs are identical cards.
13. Spanish 21
Spanish 21 is a blackjack variant. In Spanish 21, the gambler always wins with a blackjack, even if the dealer has a 21. Another difference: In Spanish 21, all 10 cards are removed, making a blackjack difficult.
Spanish 21 uses 6-8 decks. Players can double down on their first two cards, regardless of suit or value, and after dividing cards. Spanish 21 is a blackjack variant that offers extra alternatives, making the game more exciting.
Which Blackjack Variation should you choose?
Personal preference determines blackjack variety. Subtle variations between blackjack games can help you pick. Side bets can boost wins. Reduced house edge and fewer decks are preferred. Pick one. Some watch the dealer's hand. Rules favoring the player or dealer modify house advantage, odds, and rewards.
Choose between land-based and online casinos. Online blackjack offers convenience, bonus cash, and variety. Many online casinos offer live dealer blackjack. Our team's blackjack rules and strategies.
---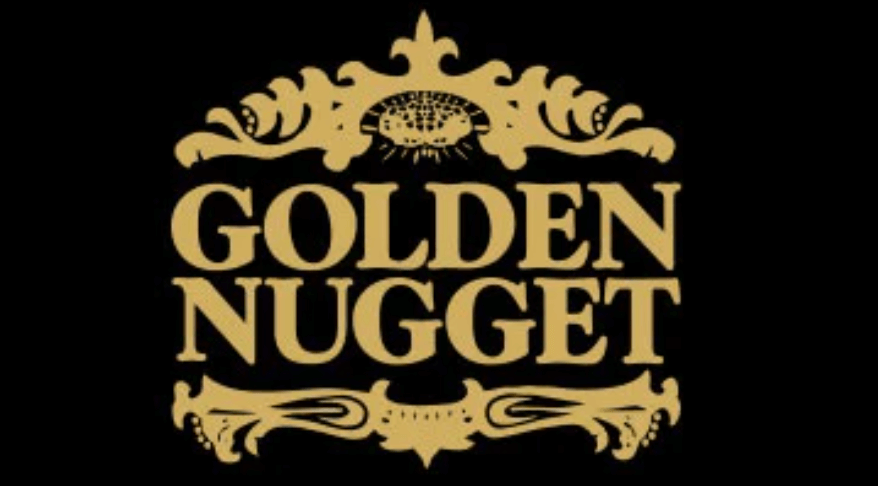 $1,000 First Deposit Bonus
Very low wagering requirements
Available in New Jersey
Play 24 Hour Live Dealer Blackjack at Golden Nugget
You'll find the best 24 hour live dealer blackjack tables at Golden Nugget, including Unlimited Live Blackjack, and Live High Roller Blackjack.
---
Blackjack variants with the lowest house edge
Classic blackjack has a 1% house edge. The lower the game's edge, the better your odds. Blackjack Switch has the lowest house edge (0.17%).
European blackjack has a 0.39% house edge, while Atlantic City blackjack is 0.35%. Spanish 21, a popular blackjack variant, has a house edge of 0.38%, while Pontoon's has 0.39%.
Perfect Pairs has a 0.42% house edge, and Multi-Hand blackjack has 0.63%. Super Fun 21 has a 1.30% casino house edge.
| Variant | House edge |
| --- | --- |
| European | 0.39% |
| Spanish 21 | 0.40% |
| Vegas Strip | 0.34% |
| Atlantic City | 0.35% |
| Double Exposure | 0.69% |
| Multimano | 0.63% |
| Exposure | 0.17% |
| Single Deck | 0.58% |
Blackjack variations that payout the most
Blackjack's large payout makes it a popular casino game. The game's versions try to boost payouts. This blackjack has minimal house edges and good RTP (RTP). RTP is the amount of money players can expect after playing millions of hands. Land-based casinos offer a more full experience, although these variations are typically more profitable. High-payout variations include:
Blackjack Switch
In Blackjack Switch, players must bet on two hands at the same time. This game has the highest RTP, at around 99.87%.
Pontoon
Pontoon offers players multiple ways to maximize their winnings: You can double down on 2, 3 or 4 cards and also after splitting. The RTP of Pontoon is 99.70%.
Spanish 21
Spanish 21 offers players bonus payouts for landing 21 on five cards, triple sevens, and a "straight" of 6-7-8. Spanish 21 has an RTP of 99.58%.
The best variants to try when you're new to casinos
First, beginners should get completely familiar with classic blackjack, or American Blackjack. But since the rules are quite simple and easy to pick up, it might not take long for you to want to try something different. Here are a couple of variations that are perfect for beginners:
Vegas Strip Blackjack
In Vegas Strip Blackjack, which is the primary game in Las Vegas, players have many more options: They can double down after splitting and also split up to four hands. This will give players a taste of different gameplay.
European Blackjack
After getting comfortable with American Blackjack, players should try their hands at European Blackjack. There are many little subtle differences but the biggest is that dealers don't peek for blackjacks, which provides another look at the game.
Types of Blackjack to play if you're a pro
Mastering American Blackjack is best. Online and land-based casinos provide this version. Professionalism takes hours of practice, and you can't rely on luck. Card counters can win some games. Master one game before trying others, especially if you're seeking a career.
Blackjack variations you should avoid
Strange blackjack variations exist. Many new kinds need time to perfect. Blackjack's simplicity is a plus. Use only approved online casinos. You may play safely at any of the online casinos we've rated at AmericanCasinoGuide.com.
Be sure to take a look at our extensive blackjack strategy page for more tips and hints of the game.
---
Conclusion
Blackjack has many rule variations. A blackjack game may differ from another dependent on the dealer's hand or the player's selections. Other blackjack games have distinct rules and names.
Many of these games offer side bets or bonus payouts. They may also allow the player to see the dealer's hole card or play two hands and switch cards.
Casinos always give and take. This usually involves a reduced payoff on a natural or money payouts on a blackjack. Options in play affect strategy decisions. This site offers strategic suggestions for changed games.
Frequently asked questions
The blackjack games with the highest payouts include Blackjack Switch, Pontoon, and Spanish 21.
We recommend finding Single Deck Blackjack if available at your favorite casino. The fewer decks used, the easier you will find it to help with your strategy.
We recommend steering clear of any variant that you are unfamiliar with. Try playing the game in Demo Mode to get a better understanding of the variation before wagering real money.