The Ultimate List of the Best Social Casinos in the US
| Rank | Casino Name | Best Bonus |
| --- | --- | --- |
| 1. | Chumba | $30 Gold Coin package for $10 + 2 Sweeps Coins |
| 2. | Luckyland Slots | 10 Free Spins on Sign up |
| 3. | Funzpoints | $22.50 in Free Money |
| 4. | Pulsz | 15 free Sweeps Coins |
| 5. | Global Poker | 20 Gold Coins when you verify your account |
1. Chumba Casino – $30 Gold Coin package for $10 + 2 Sweeps Coins
Players on Chumba Casino can look forward to daily free spins on login. The casino is also an ideal venue if real prize winnings are on your radar. With over 80 exciting casino-like games on offer, social casino enthusiasts suffer no shortage of playing options on this site.
2. Luckyland Slots – 10 Free Spins on Sign-up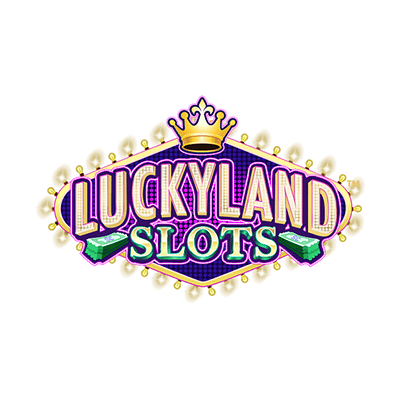 Slots social casino online lovers will definitely have a good time on Luckyland Slots. The social slot casino carries a decent collection of exclusive titles featuring 3D animations and unique bonus rounds. If not having other game types doesn't bother you, this one is worth a look.
3. Funzpoints – $22.50 in Free Money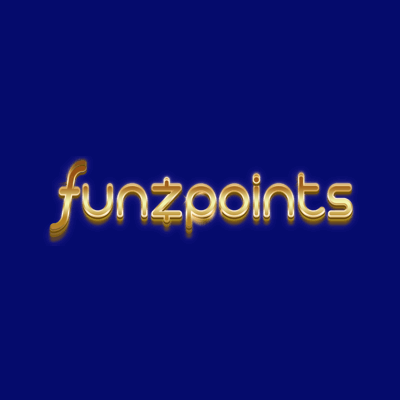 Funzpoints provides 3 gaming experiences, depending on how you got your playing credits (Funzpoints). Standard free Funzpoints give you access to a limited selection of games. The rest are unlocked as you play.
You can also purchase standard funzpoints, in which case all the games are unlocked for 30 days.
4. Pulsz – 15 free sweeps coins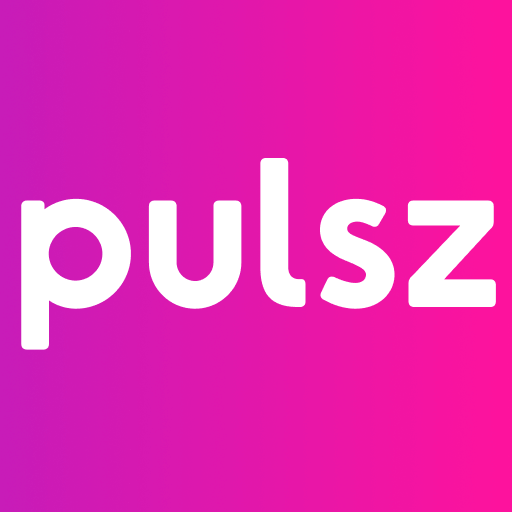 You can sign up on Pulsz and take advantage of the casino's 5,000 gold coins welcome gift. The site carries a vast collection of casino-like games, including hold and win, megaways, and jackpot slots.
5. Global Poker – 20 Gold Coins when you verify your account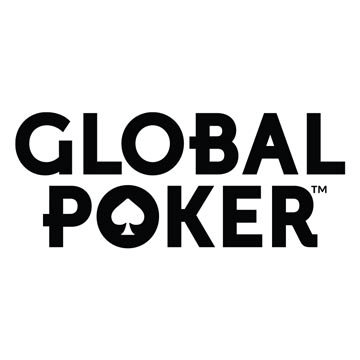 Forget the name – Global Poker offers players a wide range of gaming options, not just poker. Here you will find Texas Hold'em, Omaha, and jackpot sit-and-go tournaments. But you will also find 25 online slot machines and blackjack table games.
---
Which games to play in Social Online Casinos?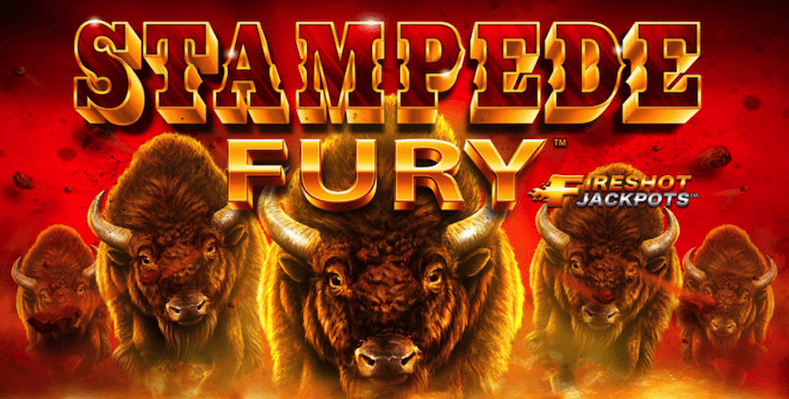 Most social casino sites have slot machine games on the roster, but you will find a select few that have other casino-like table games. You can play these social casino games for free either on desktop or mobile.
Here is a list of what you can expect:
Slots
The best social casinos for real money always have a sizable selection of slot machine games in the lobby. Here you will find free slots that you can enjoy using gold coins from the casino. The best part is that some social casinos even offer unique slots that you can't play anywhere else.
Table Games
Online table games are a rarity in US social casinos. It's not uncommon to find sites that don't have a single one. But if roulette, blackjack, and poker are what you are looking for, don't despair. You can still find some free options to get stuck in on some sites.
List of all live social casino games you can play:
Best Social Casino Games for Mobile
| | Game Name | Bonus | Casino |
| --- | --- | --- | --- |
| 1. | Stampede Fury | $30 Gold Coin package for $10 + 2 Sweeps | Chumba |
| 2. | Magic Trixie | 200 coins on Signup | Slotomania |
| 3. | Dingo Gold Slot | 1000 coins or 100 free spins | House of Fun |
| 4. | Goddess of Babylon | 200 coins on Signup | Slotomania |
---
What is a Social Online Casino Anyway?
When you sign up to a social casino, you can expect to find casino-like games that you can play for free. Social casinos also allow you to interact with family and friends and even share credit if need be.
How does Social Online Casino work?
Social casino apps provide two types of currencies that you can play with. First, you have the standard, or gold coins as they are commonly known. These have no value outside the casino and are only good for playing for free.
US social casinos also give out premium (sweeps) coins. You use your sweeps coins balance when you are playing for real prizes. Let's look at what sweeps coins are and how you get them.
---
What are Sweeps Coins?
As we mentioned earlier, sweeps coins are a casino-specific digital currency used when you play for real prizes. Take note, it is not a mistake that we said real prizes here and not real money. You will learn why later on in this guide.
How to get Sweeps Coins?
You can get sweeps coins in a variety of ways. The most common is via daily bonuses and also by using a request card. Let's consider these options in more detail.
Daily Bonus Free Sweeps
The social casino is the go-to venue if you are on the market for daily bonus free spins. All you need to do is log in each day and claim the bonus
What is a Request Card?
You can also secure free sweeps coins without logging in. Online social casino operators allow players to send requests for free sweeps in the mail. These can also be used to play for real prizes.
How to use sweep coins?
Sweeps come into play when you want to win real prizes. If you play and win sweeps, you can use the same claim vouchers or redeem them for cash. The number of sweeps coins you must give up to get a specific sum depends on the casino
---
Can you win real money in Social Casinos?
No! You can't win real money when you are playing in a social casino. Whether you use gold or sweeps coins really makes no difference. The best social casino real money substitute is to win sweeps coins and, in turn, convert them to cash.
Which prizes can you win in Social Online Casinos?
There are two main prizes that you walk away with when you play in US social casinos. First, you can redeem your sweeps and get gift cards. Players can also get real money straight into their accounts.
How to claim prizes?
Claiming a social casino prize couldn't be easier. We have reduced it to the following steps for your convenience:
Find the "redeem" button on the game display
Enter the redemption amount
Complete your request
---
Benefits on playing at Social Casino
| | Risk-Free | Free Daily Bonuses | Special Prizes | Inventive games | Interactive |
| --- | --- | --- | --- | --- | --- |
| Mobile | ✔ | ✔ | ✔ | ✔ | ✔ |
| Desktop | ✔ | ✔ | ✔ | ✔ | ✔ |
Risk-free – No money to lose
Players in the US can play with ease knowing there is nothing on the line. The casino will give you free credit that you can play with, either for gold or sweeps coins.
Free Daily Bonuses
We have highlighted this point before. Social casinos give out bonuses daily when players log in. You can take advantage of these and collect regular free sweeps from the online social casino. Odds are you will even be able to convert these to real prizes.
Special prizes
Playing with free coins does not mean you can't get fantastic prizes. On the contrary. Social casinos have exciting perks waiting when you redeem your sweeps coins.
Fun and inventive games
Social casino games real money do not exist, so it's understandable that operators look for inventive ways to keep players entertained. The games you will find here are unique and exciting.
Interactive
This is one of the best things about US social casinos. You link your social media account, share your progress, and challenge each other in different contests. Interactive social casinos sites also allow you to share coins when you or your friends need a lift.
---
Conclusion
The US may be home to many regulated online casino sites, but the state also plays host to some of the best social casinos. You can create a free account on these sites and play slots, blackjack, poker, and even roulette.
Social casino real money games are not available, but you can ultimately bag cash prizes when you play with sweeps coins. Head over to our site for the latest on the games you can enjoy on social casinos and how you redeem your prizes.
Frequently asked questions
No. You can only play for gold or sweeps coins. However, you can redeem your sweeps coins for real prizes.
Our top pick has to be Chumba, because it offers slots and fun table games. But your overall choice will depend on what you are looking for.
Yes. You can open a free account and get started instantly.
No. You can only purchase gold coins. However, the social casino may provide sweeps coins for free with your purchase.