Pulsz Review

Pulsz.com is for you if you enjoy casino games but don't really want to put your hard-earned cash on the line when you play. Pulsz.com is also for you if you fancy the chance to win gift card vouchers or other real cash prizes with nothing down. Curious?
Let's dig in.
---
Pulsz.com Quick Overview
Here's a snapshot of what to expect on Pulsz.com.
Pulsz.com virtual currency
Gold Coins / Sweepstakes Coins
Game selection
500+
Payment methods
6+
Usability and technology
Mobile friendly – Yes
App? – Yes
Customer service
24/7 service – Facebook, Instagram, Twitter, Contact form
---
What You'll Learn In This Review Of Pulsz.com
Basically, everything. In this Pulsz review, we've left no stone unturned in providing an honest take on what this social casino is about. Check out the interactive menu below.
---
Is Pulsz.com Safe?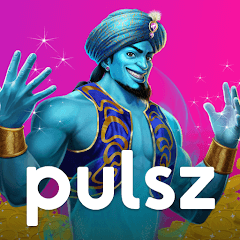 If you're used to playing at regular casinos, you'll find the experience at Pulsz.com somewhat familiar. But there are some key differences, which we'll highlight in this review.
For now, you must realize that Pulsz.com is a safe social gaming site with transparent data collection and usage policies. Since it's a social casino, you can access its service across the US, except in Washington, Idaho, or Nevada.
Information you share with Pulsz.com to open an account
The site is pretty forthcoming about the data it collects when you open an account and why. Here's a list of what you need to provide:
Contact details (name, email, telephone number, and address)
Login and account information (unique user ID and password)
Personal details (date of birth and purchase history)
Personal and marketing preferences
Pulsz.com also collects some information automatically. This includes:
Your IP address
Unique identifiers of your device
Your browser characteristics
Your device characteristics
Your operating system
Your language preferences
The URLs through which you were referred to Pulsz.com
Information on actions taken by you on Pulsz.com
Is Pulsz.com fair?
Pulsz.com games are fair. We know this because they come from the same suppliers that provide verified games for real money online casinos.
Pulsz.com terms and conditions
You don't need money to play at a social casino like this one. For this reason, Pulsz.com and other similar sites are held to a different regulatory standard than real money online casinos. The site is available throughout the US except in Washington, Idaho, and Nevada.
Right of erasure at Pulsz.com
Did you know you can request Pulsz.com to erase your data when there's no compelling reason to continue processing? You can do this by emailing [email protected]
---
Pulsz Casino Uses Sweepstakes Coins (SCs)
Getting started on Pulsz Casino couldn't be easier. The site gives you 5000 Gold Coins (GCs) to get you going. If you go through the coins quickly, which can happen, you can purchase more and receive free Sweepstates Coins (SCs) in the process.
How to get Sweepstakes Coins
You can land SCs in a variety of ways. Check out the list below:
Create a verified Pulsz.com account
Claim free SCs when you log in to your account daily
Enter regular competitions on Facebook, Instagram, or Twitter
Participate in weekly random draws
Reply to the Pulsz.com welcome email
Get free SCs when you refer a friend, and they open a new Pulsz.com account
Mail in a request to Pulsz.com
Real money in Pulsz.com – Can you win some?
No! You can't win real money at this or any other social casino. This is how these types of sites ensure they stay off of the regulatory radar.
That said, when you play with Sweepstakes Coins, you can convert your winnings to gift card vouchers or other real prizes.
Can you use real money on Pulsz.com?
Well, not in the traditional sense of wagering on specific casino games. Social casinos don't use real money. They've got their own virtual currency that carries no monetary value outside the casino.
The only use money has on Pulsz.com is for purchasing GC packages. This is also a straightforward process supported by well-known payment service providers.
Requesting SCs from Pulsz.com
You can request Sweepstakes Coins by sending a stamped #10 envelope, hand-written, to the relevant national address. Make sure you follow the instruction in the terms and conditions to the letter.
---
Games You Can Play At Pulsz Casino
Pulsz.com carries a decent number of casino-style games, over 500. Most, unsurprisingly, are online slots.
Recommended slots you can play at Pulsz.com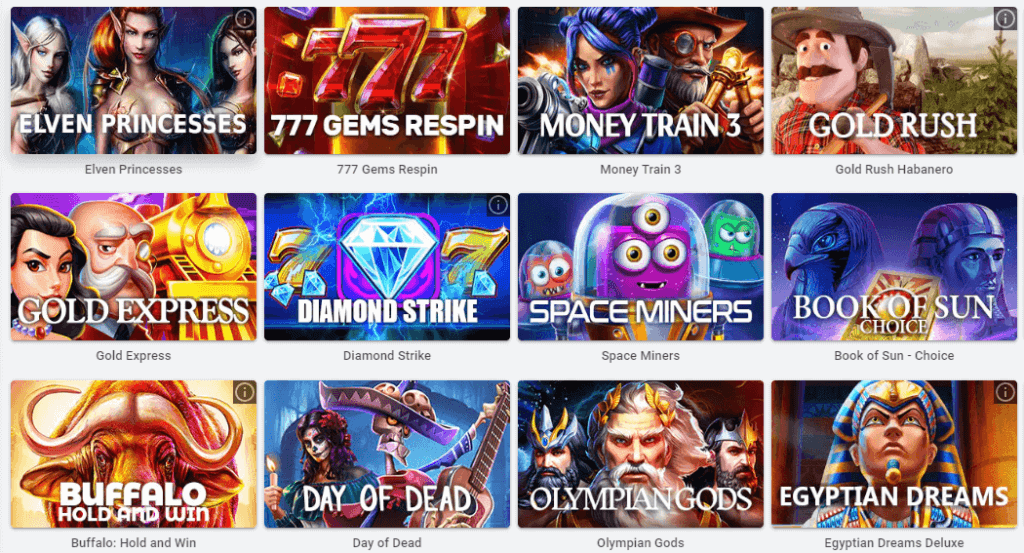 Online slots are the largest game segment on Pulsz.com. Here are 3 of our favorites to help you get going.
Buffalo King – This is a highly volatile online slot by Pragmatic Play. Buffalo King displays an animal theme with cool features like scatters, wilds, and free spins.
Hot to Burn – Another gem by Pragmatic Play, Hot to Burn, is a sizzling slot that can reward you with 1000x your stake. This game spots a nostalgic fruit theme, perfect for players who appreciate well-made slots.
Money Train 3 – With eye-catching graphics and rewarding gameplay, Money Train 3 is a must-try when you land on Pulsz.com.
Other games make up the Pulsz.com selection

Pulsz.com isn't the ideal venue if you're looking for variety. Apart from the extensive selection of slots, there's really not much else to discuss.
That said, players can try two casino-style poker and blackjack games; Texas Hold 'em Poker and Multihand Blackjack.
Exclusive games that Pulsz.com offers

If you're on the prowl for something unique, Pulsz.com won't disappoint. Check out its selection of Gold Coin exclusive scratchcards like Hot Safari, 7 Piggies, Queen of Gold, and more.
Well-known game providers you can find at Pulsz.com
You can't put together a library of this size working with small game providers. Pulsz.com partners with the best in the business.
Pragmatic Play – Maker of Hot to Burn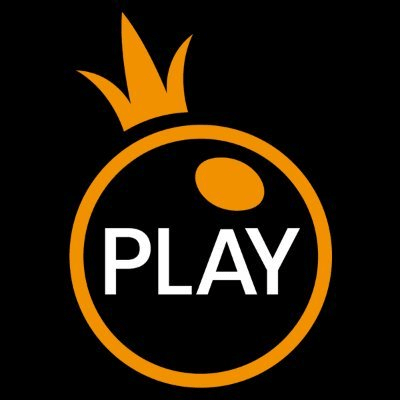 Pragmatic Play is famous for titles like Hot to Burn, Buffalo, and many others. The provider isn't only big in social casinos but is also one of the top-performing suppliers on real money online casino sites.
Relax Gaming – Maker of Money Train 3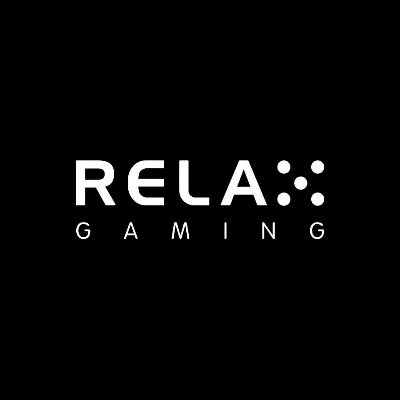 If you're a fan of Relax Gaming, Pulsz.com is the place to be. The site carries a slew of Relax Gaming titles, including the Money Train series.
Habanero – Maker of Laughing Buddha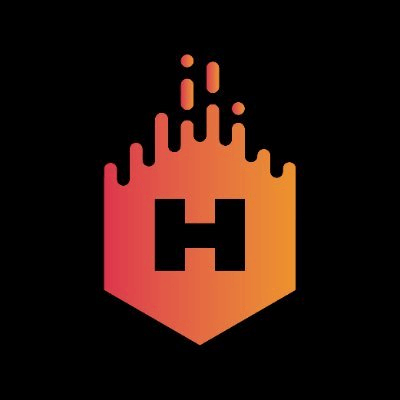 Prominence on Pulsz.com isn't only for well-known suppliers; even smaller stables with a genuinely good offering can make it. A solid example is Habanero, the maker of quality casino games like Laughing Buddha and Four Divine Beats.
Pulsz.com welcome offer
New players to Pulsz.com get 5,000 Gold Coins automatically, even before account verification. Find the verification link in your inbox to unlock more bonuses and complete the process.
---
Pulsz.com Bonus Offers
Bonus credit is available on Pulsz.com as soon as you land on the homepage. In fact, you can play on the site forever using special bonuses and never have to go out of pocket.
New player bonus
All new players signing up on Pulsz.com receive 5,000 Gold Coins instantly. This credit is available even before you verify your account but can only be used to win more GCs.

Another deal is available for new players, where you can buy your first coin package at a discounted rate. But remember, you need not purchase anything to play at Pulsz.com.
Buy your Gold Coins by choosing one of the store packs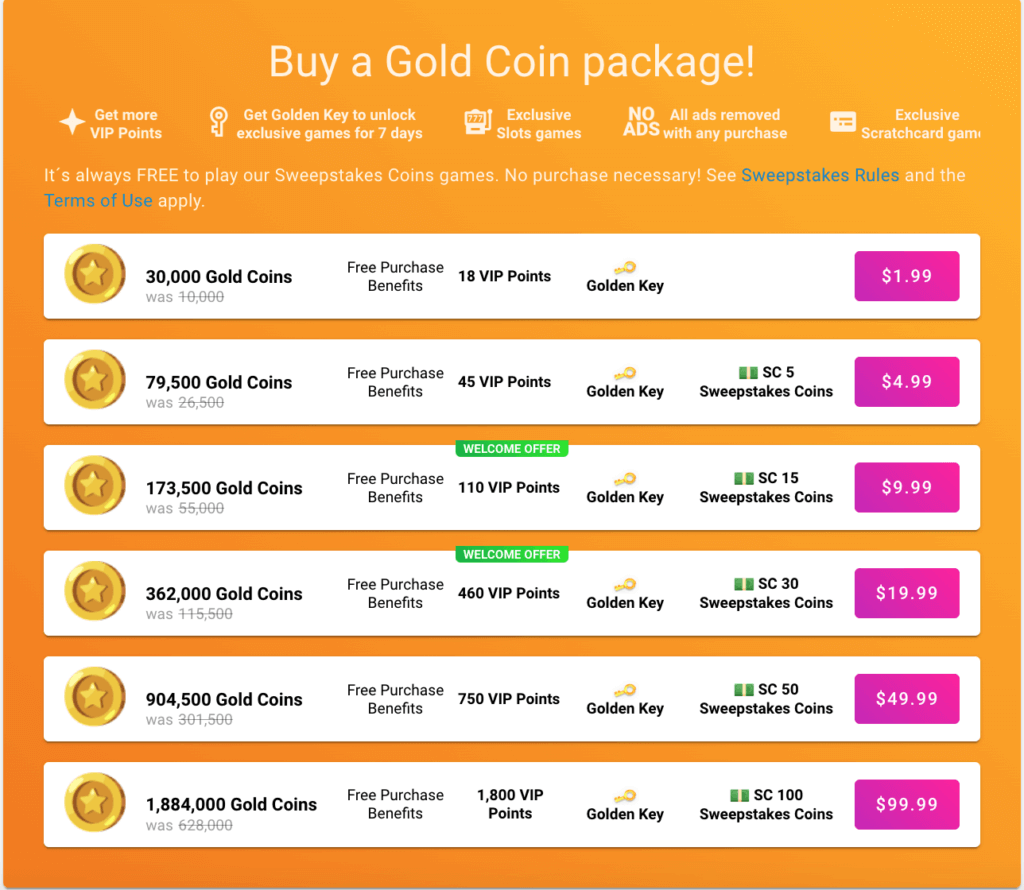 Pulsz.com has many store packs you can add to your account. You can purchase these packages for a discounted fee and receive extra coins, VIP points, and Gold Keys. Your purchase usually also comes with some free Sweepstakes Coins.
Pulsz.com free rewards
Players on Pulsz.com can also benefit from the casino's free reward system. Now, let's be clear; although the packaging on these offers says free, you'll need to do something to take part.
Phone verification bonus
A higher level of benefits unlocks once you complete the account verification process. This will give you access to 2.9 SCs that you can use to play for real prizes.
Daily bonus
You can claim Sweepstakes Coins daily by simply logging in to your Pulsz.com account. The site will reward you with 2.4 SCs for doing so.
Invite a friend
Pulsz.com's free rewards don't end there. You'll also receive 20 free SCs when you invite a friend and they open an account.
When connected to a social media account

To get the full social casino experience, you must connect your social media with Pulsz.com. The casino rewards players for participating in regular promotions on Twitter, Facebook, and Instagram.
Weekly random draws
More SCs are available when Pulsz.com conducts weekly random draws. A minimum of 100 Pulsz.com players walk away with free SCs.
Responding to the first email
Other ways to secure free Pulsz.com rewards include responding to the welcome email and requesting coins from the operator. Pulsz.com provides free Sweepstakes Coins that you can use on your favorite games.
Pulsz.com social media bonuses
Pulsz.com has a reward system flighted through its system of social media accounts. It runs regular promotions on Instagram, Facebook, and Twitter, providing players with free SCs. Take advantage of these offers to win Pulsz.com free Sweepstakes Coins.
---
Overall Experience With The Website And Pulsz.com's Mobile App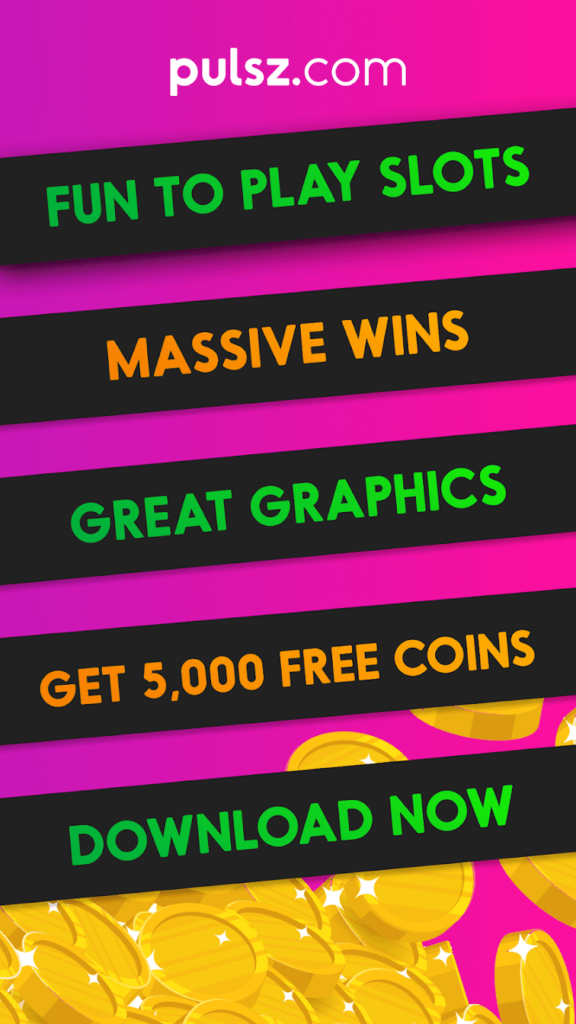 Flawless is a fitting description of our site experience during this Pulsz.com review. The site has a bright, welcoming feel, easy on the eye, and is backed up by a simple, logical layout.
Navigation doesn't come much easier than when you use the website, and you expect the same on the mobile casino app.
Pulsz.com mobile players won't feel left out here, as the app contains hundreds of quality online casino-style slots to dive into.
Pulsz.com Customer Support
You won't have any challenges contacting Pulsz.com customer support. The site has a heavy social media presence, direct phone lines, bot chat, and a nifty contact form.
When we conducted this Pulsz.com review, we tried Facebook support via Messenger. We can report that the process was straightforward, and we got a response within 5 minutes.
Here's some more information on the available customer support channels.
| | Contact | Average Answer Time |
| --- | --- | --- |
| Email | [email protected] | 24-48 hrs |
| Phone | +1 (424) 371-7304 | <15 mins |
| Live Chat | Bot | Instant |
| Twitter | https://twitter.com/pulszdotcom | <30mins |
| Facebook | https://www.facebook.com/pulszdotcom | <10mins |
| Instagram | https://www.instagram.com/pulszdotcom/ | – |
---
Pulsz.com – The total package
Pulsz.com makes an excellent first impression. The site is well made, the bonuses generous, and the games top-notch. You can even set the display to dark mode if you wish – talk about true attention to detail.
But the real special part about Pulsz.com is its social casino nature. Here players have access to hundreds of casino-style games that they can play for free.
This might come off as ordinary compared to other social casinos like Gambino and Luckyland slots. But when you take everything into account, the games, technology, aesthetics, support, and bonuses, it's easy to see that Pulsz.com is a serious contender.
Frequently asked questions
New players at Pulsz.com receive 5000 Gold Coins on signing up. The casino also allocates free Sweepstakes Coins when you verify your account. Your initial Gold package purchase also carries a bonus. You can get either 173,500 Gold Coins for $9.99 or 362,000 Gold coins for $19.99.
No. Pulsz.com is a social casino, so you can't win real money prizes. That said, you can collect gift cards and real prizes when you play with free Sweepstakes Coins.
There are several ways to get Sweepstakes Coins at Pulsz.com. You can verify your account, respond to Pulsz.com emails, participate in competitions on social media, or login into your account. You can also receive Sweepstakes Coins when purchasing Gold Coin packages or requesting them directly from Pulsz.com.
Yes, you can play Pulsz.com games on mobile. You can even download and install the casino app on your phone for a smoother gaming experience.
Yes. Pulsz.com is legal and available in all US states except Washington, Idaho, and Nevada
Yes. You have no issues with safety when you play Pulsz.com games. These titles come from the same suppliers in US-regulated online casinos.