Online Casinos in Nebraska
Online gambling in Nebraska is illegal and comes with different punishments. Someone who has bet, lost, or won more than $500 and got caught will be required to pay out any cash used to gamble with and potentially face other fines. If it's less than $500, you will receive a "misdemeanor".
Even though it does not clearly state that "online casinos" are illegal in the state, the criminal code is very clear breaking down the consequences for anyone using and wagering from a gambling device, (i.e mobile phones and computers).
The gambling scene isn't very big in Nebraska and the laws around it haven't changed for years, which leads us to believe it will take a long time before the state even thinks about legalizing online casinos.
Nebraska Land-Based Casinos Map
You can easily see all casino locations by using our Nebraska casinos map. To zoom in, just click the + (plus) sign in the lower right corner of the map, or to zoom out, just click the – (minus) sign in the same area.
To move the map of casinos in Nebraska, click and hold down either of your mouse buttons. Then use the hand icon to drag the map in whichever direction you desire.
Each of the red icons on the map is a casino location. Just click on any red icon to see the name of the casino at that location. If you want more information on that casino, simply click again on the casino's name and it will direct you to another page with detailed information on that particular casino, including address, phone number, toll-free phone number, room rates, casino size, dining information, games offered, availability of discounts for seniors, any special features, and a direct link to that casino's website.
Land-Based Casinos in Nebraska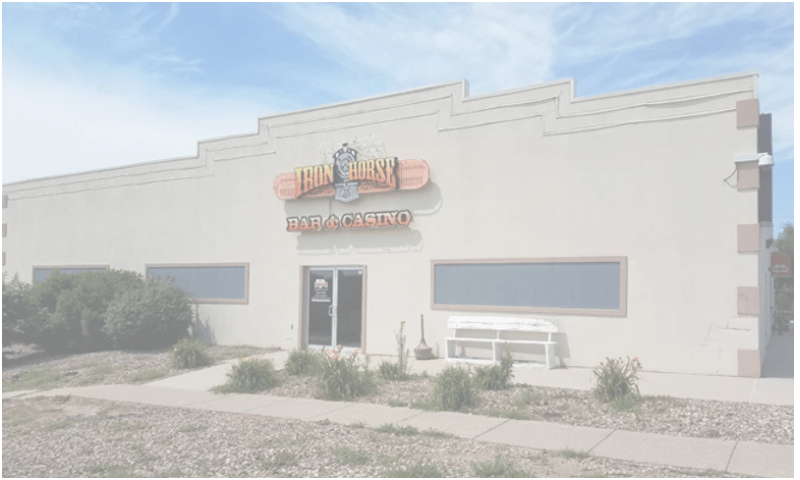 Iron Horse Bar & Casino
Dark yet spacious joint offering American comfort food, daily lunch specials, slot machines & beer.
Lucky 77 Casino
One of Nebraska's few casinos with great food to boot.
Address: 200 Main St, Walthill, NE 68067
Phone: 402-846-5545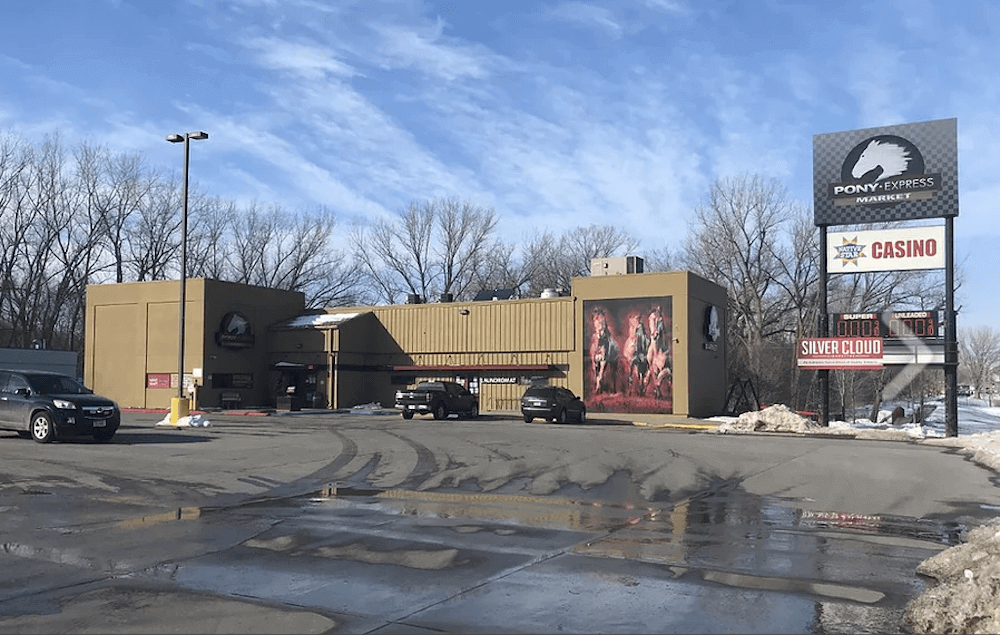 Native Star Casino
The Native Star Casino is located on main street in Winnebago, Nebraska. The Casino is housed in the Heritage Food and Fuel Plaza.
Address: 214 Industrial Rd, Winnebago, NE 68071
Phone: 402-878-2901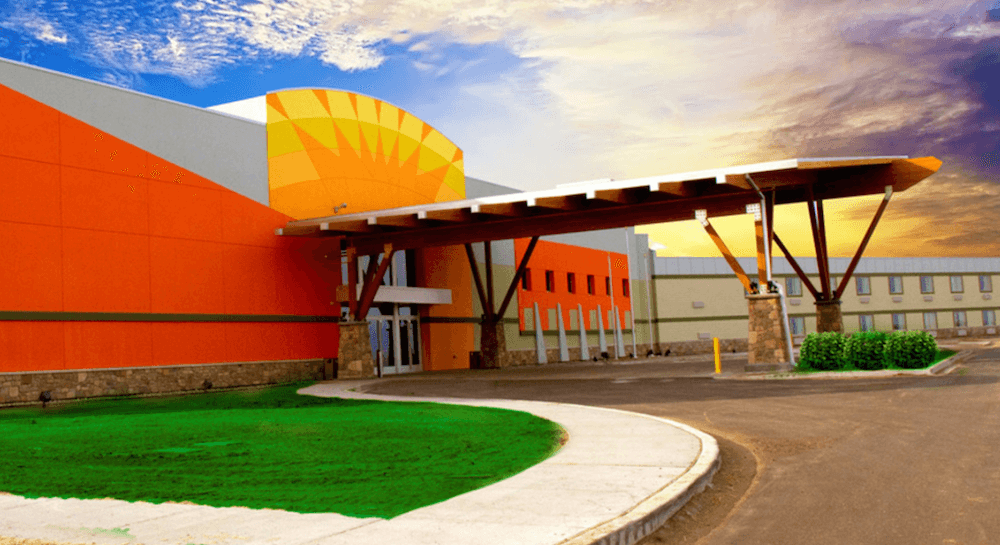 Ohiya Casino & Resort
Slot games including traditional single game slots, multi-game machines, touch-screen, or even progressive jackpots, as well as bingo.
Types of Casinos in Nebraska
The only types of casinos in Nebraska are those located on Indian reservations. There are four Nebraska casinos, all associated with Indian tribes, that offer Class II gaming machines which look like slot machines, but are actually games of bingo and the spinning video reels are for "entertainment purposes only."
No public information is available concerning the payback percentages on gaming machines at Nebraska casinos.
Unlike the casinos in Nebraska, in many states, the slot machine payback statistics for that particular state's casinos are released as a matter of public record. Just click here to see a list of slot machine payback statistics for casinos in all U.S. states.
All four Nebraska casinos are located on the eastern side of the state, but there are no Omaha, Nebraska casinos, nor are there casinos in Lincoln, Nebraska. The closest gambling property would be Native Star Casino in Winnebago, located about 90 miles north of Omaha.
Try an online casino for FREE. We have over 15 No Deposit Bonus Codes. No credit card needed, just sign up and start playing!
For more information on visiting casinos in Nebraska, or for other tourism information, call the Nebraska Tourism Commission at (402) 471-3796, or visit their website at visitnebraska.com.