Missouri has a good offering of what can be loosely defined as riverboat casinos. You'll find most of the major casino games offered here, although you won't find much variation out of these standard games.
Online Casinos in Missouri
Online gambling – either for casinos or sports betting – is currently illegal throughout Missouri.
Right now, the only legal online casino-like playing in Missouri is social. Social online casinos can be played from your phone or desktop and provide you with all the same games you'd find at any other casino site, like online slots and table games.
The only difference is that you don't have much of a chance to win any real money playing in a social casino. Your only opportunity would be to enter a sweepstake and hit a jackpot that could potentially have cash.
Most likely, Missouri will wait and see how fast other states legalize online casinos before attempting to themselves.
Land-based Casinos in Missouri
Missouri has around a dozen land-based casinos and riverboat casinos. You get a real variety in Missouri – from those open 24 hours to smaller operations.
There are no Branson, Missouri casinos, nor are there casinos in Joplin, Missouri. The closest casino to those cities would actually be in Oklahoma, at Indigo Sky Casino, about 120 miles from Branson.
Only Kansas City and St. Louis casinos are open 24 hours. The hours of operation are shown for all other Missouri casinos in their listings below. There are many casinos in Missouri with hotels. Just use our list below to see if the Missouri casino you wish to visit has a hotel.
Unless otherwise noted, all casinos offer:
slots
video poker
craps
blackjack
roulette
three card poker
Optional games include: baccarat (B), mini-baccarat (MB), caribbean stud poker (CSP), poker (P), pai gow poker (PGP), let it ride (LIR), Spanish 21 (S21), and four card poker (FCP).
Payback Percentages in Missouri
The payback percentages for slot machines at all casinos in Missouri are released as a matter of public record. Just click here to see a list of slot machine payback statistics for all Missouri casinos.
NOTE: If you happen to win a jackpot of $1,200 or more in Missouri, the casino will withhold 4% of your winnings for the Missouri Department of Revenue.
If you want to try and get that money refunded, you will be required to file a state income tax return and, depending on the details of your return, you may get some of the money returned to you.
The $1,200 threshold would also apply to any cash prizes won in casino drawings or tournaments.
Types of Land-based Casinos in Missouri
All of the casinos in Missouri are all located on riverboats and there are no Native American casinos in Missouri. In November 1992 Missouri voters approved a statewide referendum to allow riverboat gambling. That made Missouri the fifth state to approve this form of gambling.
Since the riverboats are not required to cruise, almost all casinos in Missouri are built on a barge which gives them the appearance of a land-based building, rather than a riverboat.
When the Missouri casinos first began operating they were required to cruise and they all conducted two-hour gaming sessions with a $500 loss-limit on each session.
In early 2000 the law was changed to allow continuous boarding and cruising was no longer required for Missouri casinos. In November 2008 the state's $500 loss limit provision was eliminated as the result of a statewide referendum.
List of Land-Based Casinos in Missouri

Ameristar Casino Hotel Kansas City
Ameristar Casino Hotel Kansas City hosts over 1,950 slot and video poker machines and 60 table games. It is the largest gaming floor in the Kansas City area!
Address: 3200 North Ameristar Drive, Kansas City, Missouri 64161
Phone: (816) 414-7000

Ameristar Casino St. Charles
Ameristar Casino Resort Spa St. Charles is a 130,000 sq ft casino with a Victorian look. You'll find the latest, most popular slots and video poker machines, a wide variety of table games, and one of the last live poker rooms in the market.

Argosy Casino Hotel & Spa
There's something for everyone at Argosy Casino in Kansas City, including over 1,500 slots, your favorite table games such as blackjack, roulette and craps, plus weekly promotions.
Address: 777 NW Argosy Casino Pkwy, Riverside, MO 64150
Phone: (816) 746-3100

Casino KC
Formerly Isle of Capri Kansas City, Casino KC is a riverboat casino located in Kansas City, Missouri. It has more than 900 slot and video poker machines and all your favorite table games.
Address: 1800 E Front St, Kansas City, MO 64120
Phone: (816) 855-7777
Website: https://casinokc.com/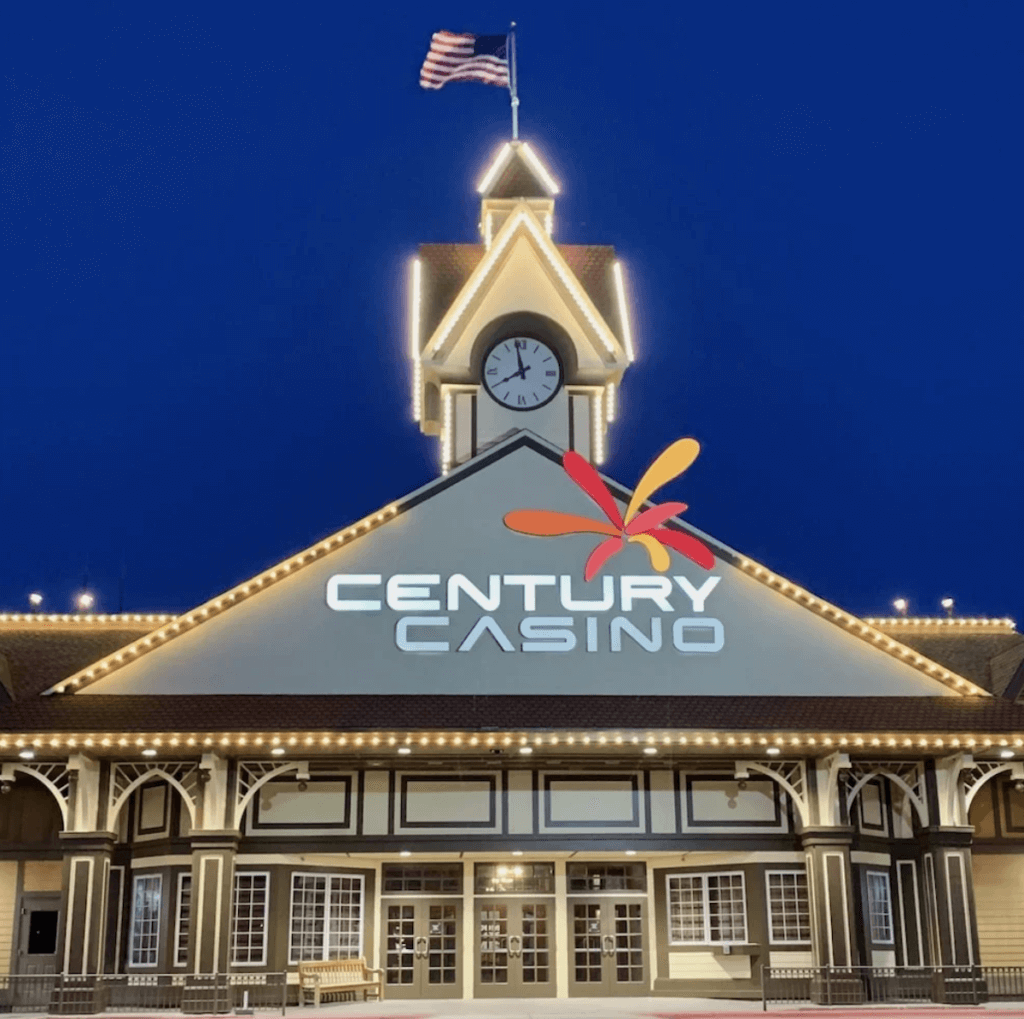 Century Casino Caruthersville
Formerly Lady Luck Casino Caruthersville, Century Casino Caruthersville is a 21,000 sq ft riverboat casino that features more than 500 gaming machines and 9 table games.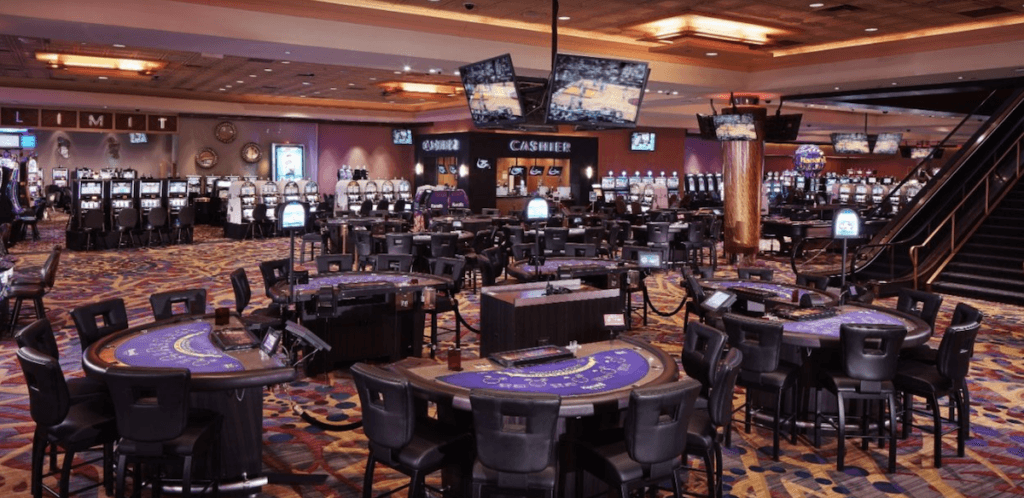 Harrah's North Kansas City
Spin your way to riches by playing the loosest slots in Missouri. Harrah's North Kansas City is home to over 1,500 of the hottest slots in several denominations, including all your favorite classic slots.
Address: 1 Riverboat Dr, North Kansas City, MO 64116
Phone: (816) 472-7777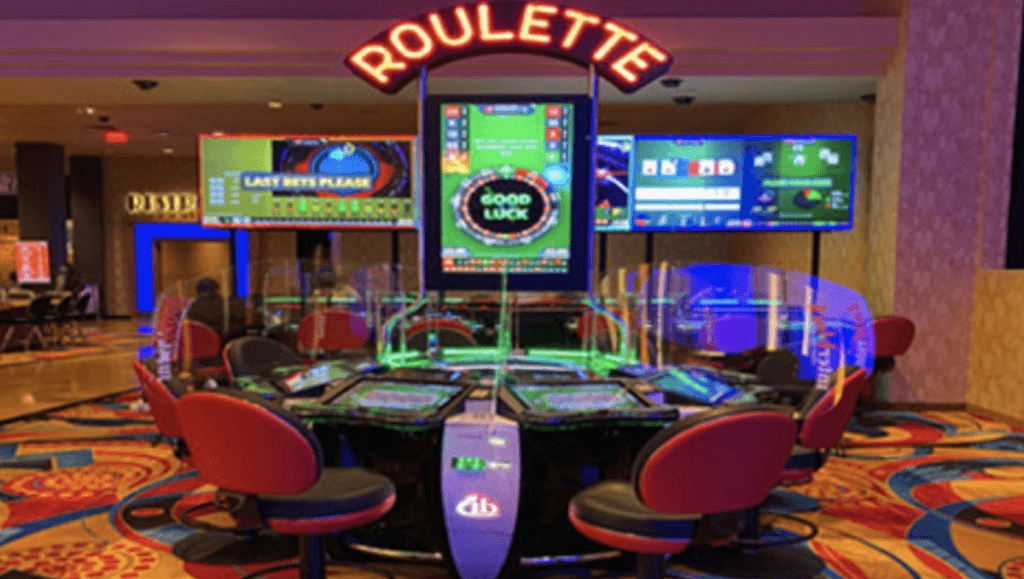 Hollywood Casino St. Louis
Hollywood Casino St. Louis offers 2100 of the hottest slots and video poker machines and 70-plus table games! It is owned by Gaming and Leisure Properties and operated by Penn National Gaming.
Address: 777 Casino Center Dr, Maryland Heights, MO 63043
Phone: (855) 785-4263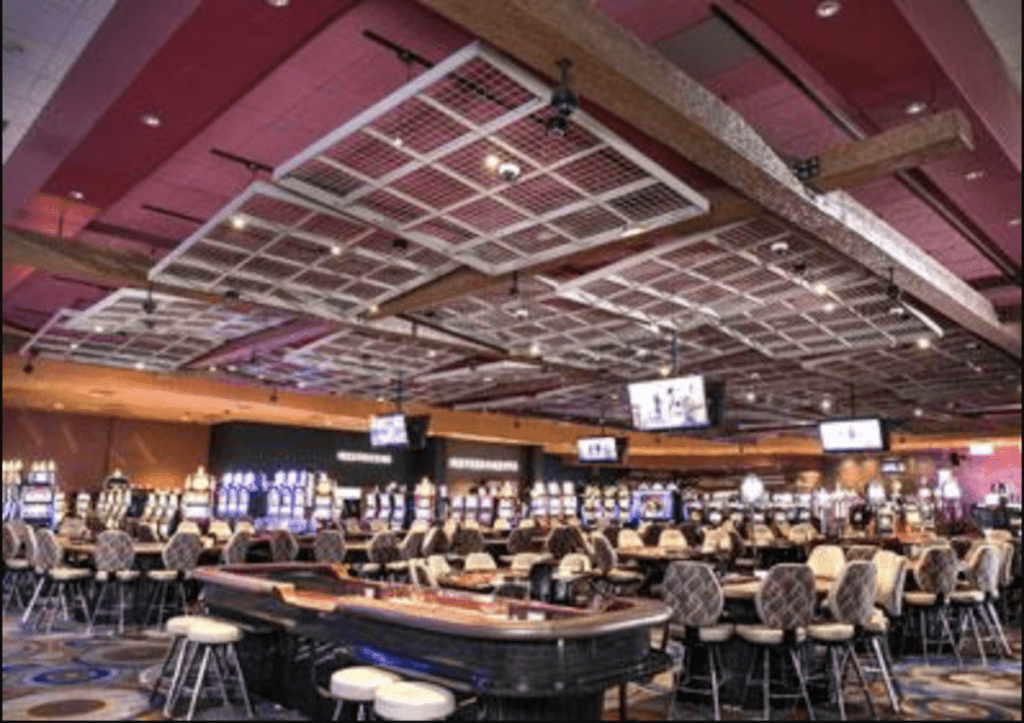 Isle of Capri Casino – Boonville
From 21+3 Xtreme to Cajun Stud to EZ Baccarat, you'll find the best table games in the area at Isle of Capri Casino – Boonville. This casino also features nearly 850 slot and video poker machines!
Address: 100 Isle of Capri Blvd, Boonville, MO 65233
Phone: (660) 882-1200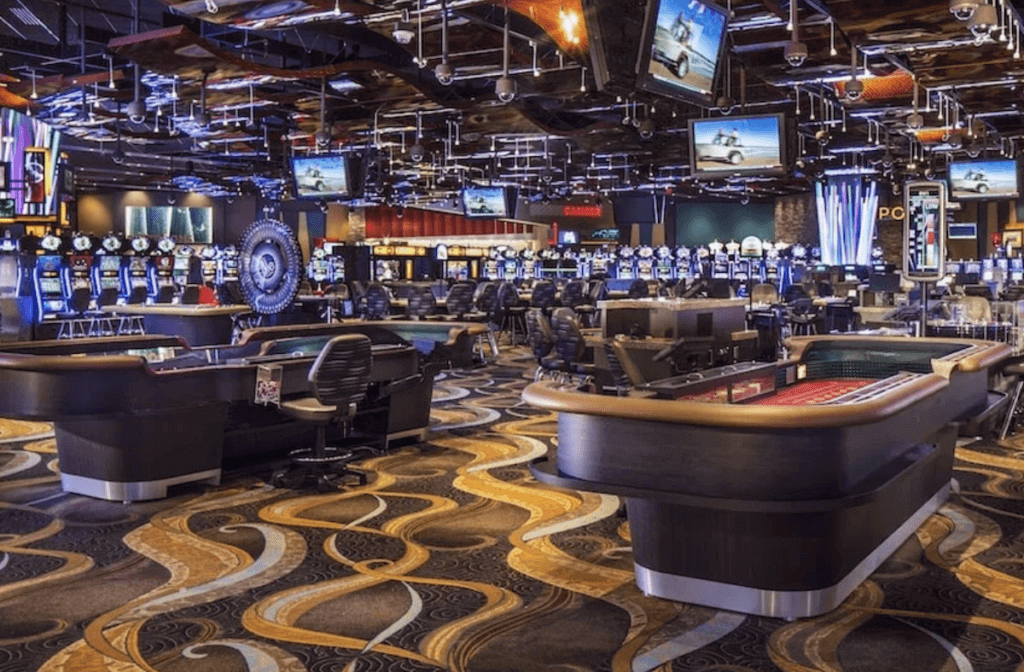 Isle of Capri Casino – Cape Girardeau
Isle of Capri Casino – Cape Girardeau is a contemporary casino featuring 19 table games, 4 live-action poker tables or over 800 slot machines.

Lumiere Place Casino Resort
Lumière Place Casino & Hotels is located near the Arch in downtown St. Louis. This casino has more than 1,300 slot, video poker and multi-game machines, a 10-table poker room, and a High Limit Tables room.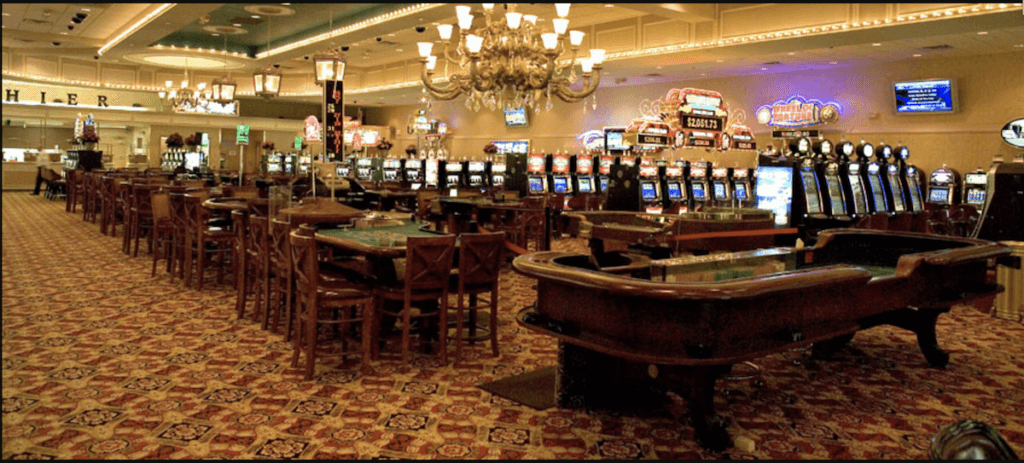 Mark Twain Casino
With hundreds of slots & plenty of table games, Mark Twain Casino in La Grange, Missouri has fun for everyone. The casino floor has over 420 slot machines and video poker, as well as 6 table games.
Address: 104 Pierce St, La Grange, MO 63448
Phone: (866) 454-5825

River City Casino
Set on the banks of the Mississippi River, River City Casino offers a luxury hotel and casino with the best gaming and dining in St. Louis, Missouri. You'll find ninety thousand square feet of gaming action, with all the slot and table games your heart desires.

St. Jo Frontier Casino
St. Jo Frontier Casino loves to see you win! This casino features over 372 slot machines, table games, and a buffet restaurant, with entertainment on weekends.
Missouri Land-Based Casino Map
You can easily see all casino locations by using our Missouri casinos map. To zoom in, just click the + (plus) sign in the lower right corner of the map, or to zoom out, just click the – (minus) sign in the same area.
To move the map of casinos in Missouri, click and hold down either of your mouse buttons. Then use the hand icon to drag the map in whichever direction you desire.
Each of the red icons on the map is a casino location. Just click on any red icon to see the name of the casino at that location. If you want more information on that casino, simply click again on the casino's name and it will direct you to another page with detailed information on that particular casino, including address, phone number, toll-free phone number, room rates, casino size, dining information, games offered, availability of discounts for seniors, any special features, and a direct link to that casino's website.
History Of Gambling In Missouri
Missouri has a fairly long history of legal riverboat casinos in the state. There has been little action in terms of gambling in the state until the regulation of fantasy sports in 2016.
1993 Missouri Gaming Commission founded for the regulation of riverboat casinos
1994 Creation of the Charitable Games Division. Games included under its remit: bingo and other associated games at qualified licensed, religious, charitable, fraternal, veteran and service organizations.
2016 The Missouri Fantasy Sports Consumer Protection Act began
Gambling Laws in Missouri
If you want to order a drink while playing in one of the Missouri casinos, be aware that gaming regulations do not allow casinos to provide free alcoholic beverages. The minimum gambling age is 21.
As of now there is no serious discussion of expanding into online casinos or sports betting. The latter might be expected to take place first as Missouri is among the few states that has legal fantasy sports betting.
Regulatory Organizations
For more information on visiting casinos in Missouri or other tourism information, call the state's Travel Center at (800) 877-1234 or click here.
Try an online casino for FREE. We have over 15 No Deposit Bonus Codes. No credit card needed, just sign up and start playing!