Arkansas has two casinos connected to racetracks. There you can play slots, blackjack, poker, roulette, baccarat, or craps. As of now, there are no online casinos.
In addition to casino gambling, Arkansas offers a number of ways to bet while you're in the state. These opportunities include: Arkansas Scholarship Lottery, which offers Instant Games, Powerball and Mega Millions tickets, Cash 3, Cash 4, and the Natural State Jackpot
Online Casinos in Arkansas
There are no online casinos in Arkansas, and it doesn't look like the state is moving to legalize it any time soon.
Although Arizona has a long tradition with some great land-based tribal casinos, it has not legalized online casinos. There have been discussions of legalizing online casinos, but there are no concrete plans in place at this time.
Arkansas does have a state lottery, which can indicate an openness to other forms of betting.
But, you can still register with a legal online casino while you're in Arkansas. That means you can get the casino's bonus offers or deposit, and then play whenever you're in states where it's legal (even in a layover at the airport). (Do be aware of the casino bonus's expiry date, though.)
Land-Based Casinos in Arkansas
Historically a once-active hub for gambling, casinos in Arkansas today can be found in two locations and both of these Arkansas casinos are located at racetracks.
Hot Springs, a protected reserve within the state, had its share of gambling history running through the Civil War and prohibition. At its peak, Hot Springs had 10 major casinos and more minor locations than Las Vegas at the time. Decades later, legal and regulatory issues alongside the changing of political moods after World War II caused the gambling scene to eventually dissipate and become shut down for almost 40 years.
Types of Casinos in Arkansas
The only two casinos in Arkansas are two pari-mutuel racetracks offering "electronic games of skill." These "games of skill" are legally defined as "games played through any electronic device or machine that affords an opportunity for the exercise of skill or judgment where the outcome is not completely controlled by chance alone."
There are no Native American casinos in Arkansas.
There is one casino in West Memphis, Arkansas and another casino in Hot Springs, Arkansas. Both of these Arkansas casinos also offer live horse racing when it is in season.
The most popular games at these two casinos in Arkansas include video poker, video blackjack, and slots, based on skill, that affords you with two spins. These slots are deemed to be skill-based due to the fact that upon witnessing the results of the first spin, you're allowed to retain any and all of the symbols on each reel, or none at all, prior to your next spin.
List of Land-based Casinos in Arkansas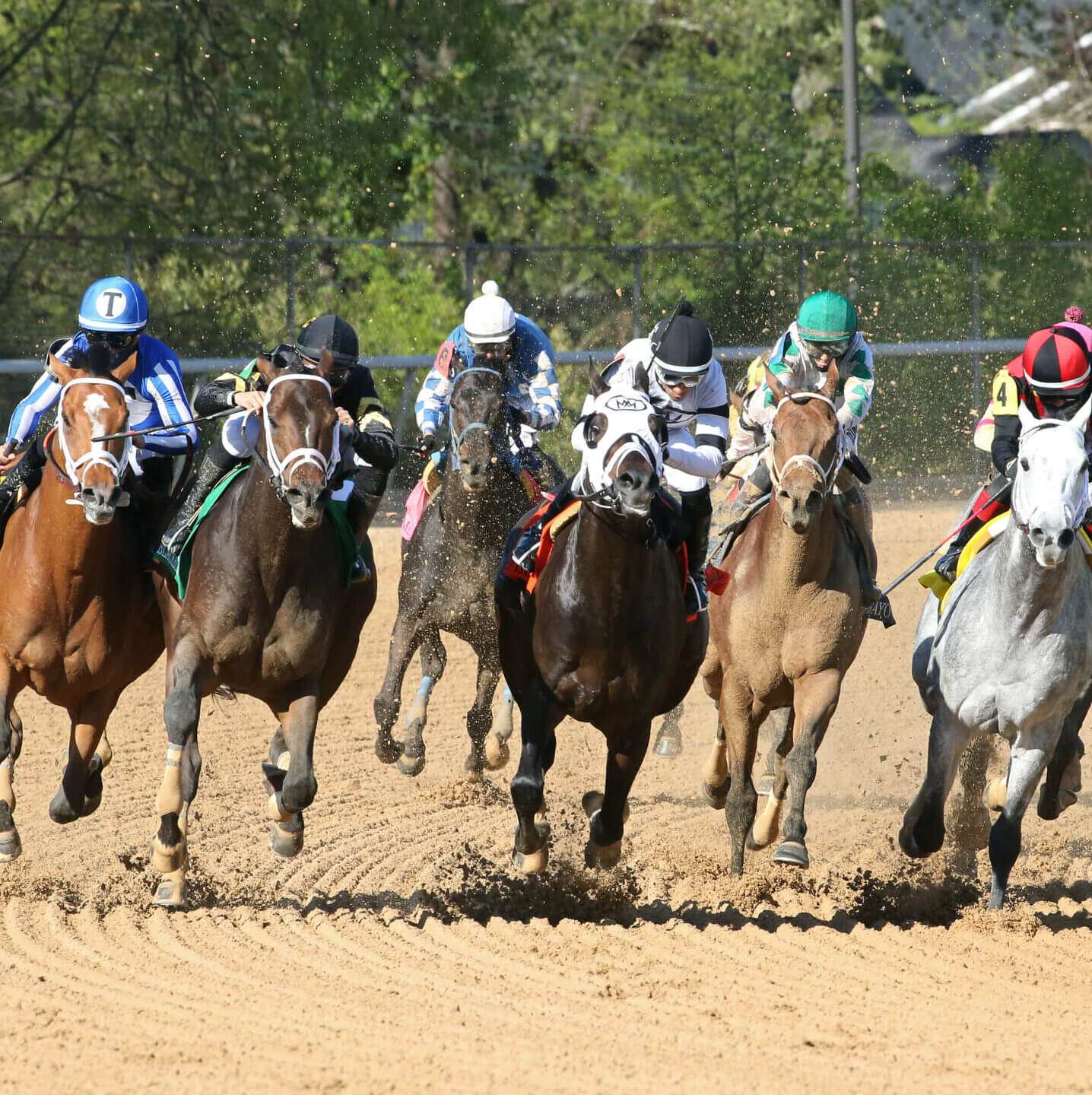 Oaklawn Racing Casino Resort – Hot Springs
Oaklawn Racing Casino Resort offers a full range of all the games it's allowed. Games include a wide choice of slots and these table games: Blackjack, Craps, Three Card Poker, Ultimate Texas Hold'em and more.
Address: 2705 Central Ave., Hot Springs, AR 71901
Phone: 501-623-4411
Website: https://www.oaklawn.com/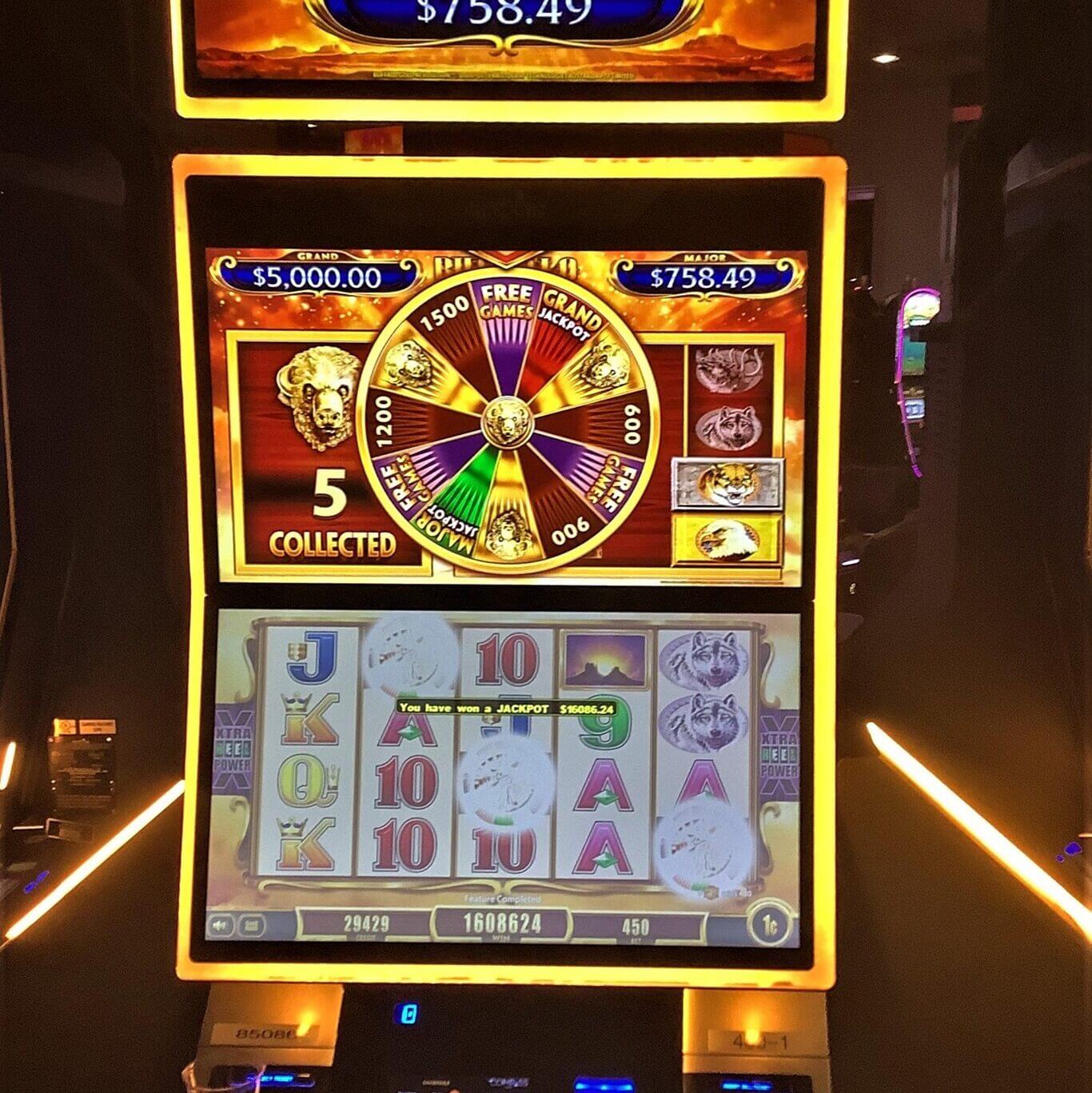 Southland Casino Racing – West Memphis
Southland has 41 live tables for casino games. These include: Your winning machine is waiting for you among more than 2,000 of the hottest slots in the Mid-South. Take a spin on classic favourites like Blazing 7s, Wheel of Fortune, and Double Diamonds, or try your luck at the newest slot titles on the market.
Address: 1550 North Ingram Blvd, West Memphis, AR 72301
Phone: 800-467-6182
Website: southlandcasino.com
Arkansas Land-Based Casinos Map
You can easily see all casino locations by using our Arkansas casinos map. To zoom in, just click the + (plus) sign in the lower right corner of the map, or to zoom out, just click the – (minus) sign in the same area.
To move the map of casinos in Arkansas, click and hold down either of your mouse buttons. Then use the hand icon to drag the map in whichever direction you desire.
Each of the red icons on the map is a casino location. Just click on any red icon to see the name of the casino at that location. If you want more information on that casino, simply click again on the casino's name and it will direct you to another page with detailed information on that particular casino, including address, phone number, toll-free phone number, room rates, casino size, dining information, games offered, availability of discounts for seniors, any special features, and a direct link to that casino's website.
History of Gambling in Arkansas
Arkansas has very old laws on the books about gambling. These were twisted and turned to try to make sense of them in an era where people no longer use horses as their main mode of transportation or carrier pigeons for communication. Now Arkansas is a state with moderate legal gambling available.
Their 1874 constitution prohibited lotteries but was silent on other forms of gambling. Horse races sprang up in the 1890s, with Arkansas' first track being built in 1904. Although legislation was attempted to oppose horse racing, this was struck down.
That is, until the formation of the Citizens Improvement Union, which lobbied hard against horse racing. They were successful, and horseracing was made illegal by 1907. While the state legislature approved laws to legalize horseracing, it was struck down by governors in 19344 and 1935.
It's not until 1956 that we see Act 46 passed, stating, "Horse racing and pari-mutuel wagering thereon shall be lawful in Hot Springs, Garland County, Arkansas, and shall be regulated by the General Assembly." This act also established the Arkansas Racing Commission.
In 2005, Arkansas state legislature passed Act 1151, which allowed voters in areas where horse racing or greyhound racing tracks were already located to vote on whether to allow these venues to also offer "electronic games of skill."
A state lottery was approved in 2008 under Amendment 87.
Fantasy sports were approved in 2017 under Act 1075.
There have been no serious discussions of legalizing online casino or sports betting.
Arkansas Gambling Laws and Regulatory Organizations
The laws forbidding gambling, found in the Arkansas State codes, are so antiquated that the penalties are the same as they were written in 1967 including fines of $10 and $25. These laws also fail to address, you guessed it, the internet. The main statutes generally make a clear distinction between individuals gambling amongst each other and running a gambling house, possessing and operating gambling machines, and/or organizing events. The state legislation also makes no distinction between games played where the house makes a profit and social games, however, home poker games are outlawed—with the same fines applied.
To play other real casino table games such as Blackjack, residents of Arkansas generally cross into the neighboring states of Mississippi, Louisiana or Oklahoma where they, alongside general slot machines, are legal.
There are efforts to further legalize casinos, including the Quapaw tribe of Oklahoma seeking to build a new one on land purchased in Little Rock. Though unsuccessful, there have also been recent ballot initiatives to attempt to build another and possibly allow for other games.
Regulations and Payback
Gaming regulations require that electronic games of skill at all casinos in Arkansas must return a minimum of 83%.
The payback percentages on electronic gaming machines at all casinos in Arkansas are released as a matter of public record. Just click here to see a list of slot machine payback statistics for all Arkansas casinos.
While electronic games are featured within these places, there are also table games offered including poker, let it ride, and three-card poker. Skill games have recently seen more exemptions legally, as charity bingo and raffles are now allowed alongside the launch of the Arkansas state lottery in 2009.
The minimum gambling age at both Arkansas casinos is 21, or 18 for pari-mutuel wagering.
Regulatory Organizations
Arkansas Legislation on Games of Skill: http://www.dfa.arkansas.gov/offices/fieldAudit/EGS/Pages/default.aspx
Arkansas Racing Commission: https://www.dfa.arkansas.gov/racing-commission
Official Site for Casino Gambling in Arkansas: http://www.arkansas.com/things-to-do/gaming/
Gambling in Arkansas Today
Today Arkansas has a strong racino industry. There are the two giants, Southland and Oaklawn, and there had been very little movement outside of those for years. In 2017 fantasy sports were legalized, which brought the industry giants DraftKings and FanDuel to the state.
There are no moves toward legalizing online casinos or further sports betting in Arkansas at the moment.
Useful Resources
Try an online casino for FREE. We have over 15 No Deposit Bonus Codes. No credit card needed, just sign up and start playing!
For more information on visiting casinos in Arkansas or general tourism information, call the state's tourism office at (800) 628-8725 or visit their web site at: www.arkansas.com.