Compared to many other states, Arizona has rather friendly gambling laws. After seeing the impact the industry had on the state's economy, the rules around casino gambling have relaxed over the last decade. This means that there is a small possibility that someday, Arizona residents could be allowed to legally gamble online.
Online Casinos in Arizona
Although Arizona has a long tradition with some great landbased casinos, it has not legalized online casinos. There have been discussions of legalizing online casinos, but there are no concrete plans in place at this time.
Arizona does have a state lottery though, which can indicate an openness to other forms of betting.
The nearest online casinos will be in Nevada, where you can play online poker through WSOP.
But, you can still register with a legal online casino while you're in Arizona. That means you can get the casino's bonus offers or deposit, and then play whenever you're in states where it's legal (even in a layover at the airport).
Land-based Casinos In Arizona
All casinos in Arizona are located on Indian reservations. In the late 1980s, the Indian Regulatory Gaming Act was created which gave Native Americans the chance to discuss with the government the options for running casinos on reservations. This didn't happen, causing a feud between the two groups. You can read more about the history of Arizona gambling, below.
Today, there are over 20 casinos spread across the country. Land-based venues are permitted to offer slots, video poker, and other table games. Blackjack is not yet legal in AZ.
Indian Casinos in Arizona
These casinos offer slot machines and video poker, as well as video keno. According to the latest American Casino Guide, while Arizona casinos aren't required to release information on their slot machine payback percentages, the Arizona Department of Gaming requires each of the tribes' machines to return the specific minimum and maximum paybacks. Each tribe is free to set their machines anywhere between those limits at their sole discretion.
There are many casinos in Arizona with hotels and the links below will take you to a detailed list of information about each casino, noting which ones have a hotel. All Arizona casinos are open 24 hours with a minimum gambling age of 21. There are quite a few casinos in Phoenix, Arizona and within a 10-minute drive, you can reach all eight of those Arizona casinos.
List Of Land-based Casinos In Arizona
Find a list of every casino located in Arizona, below.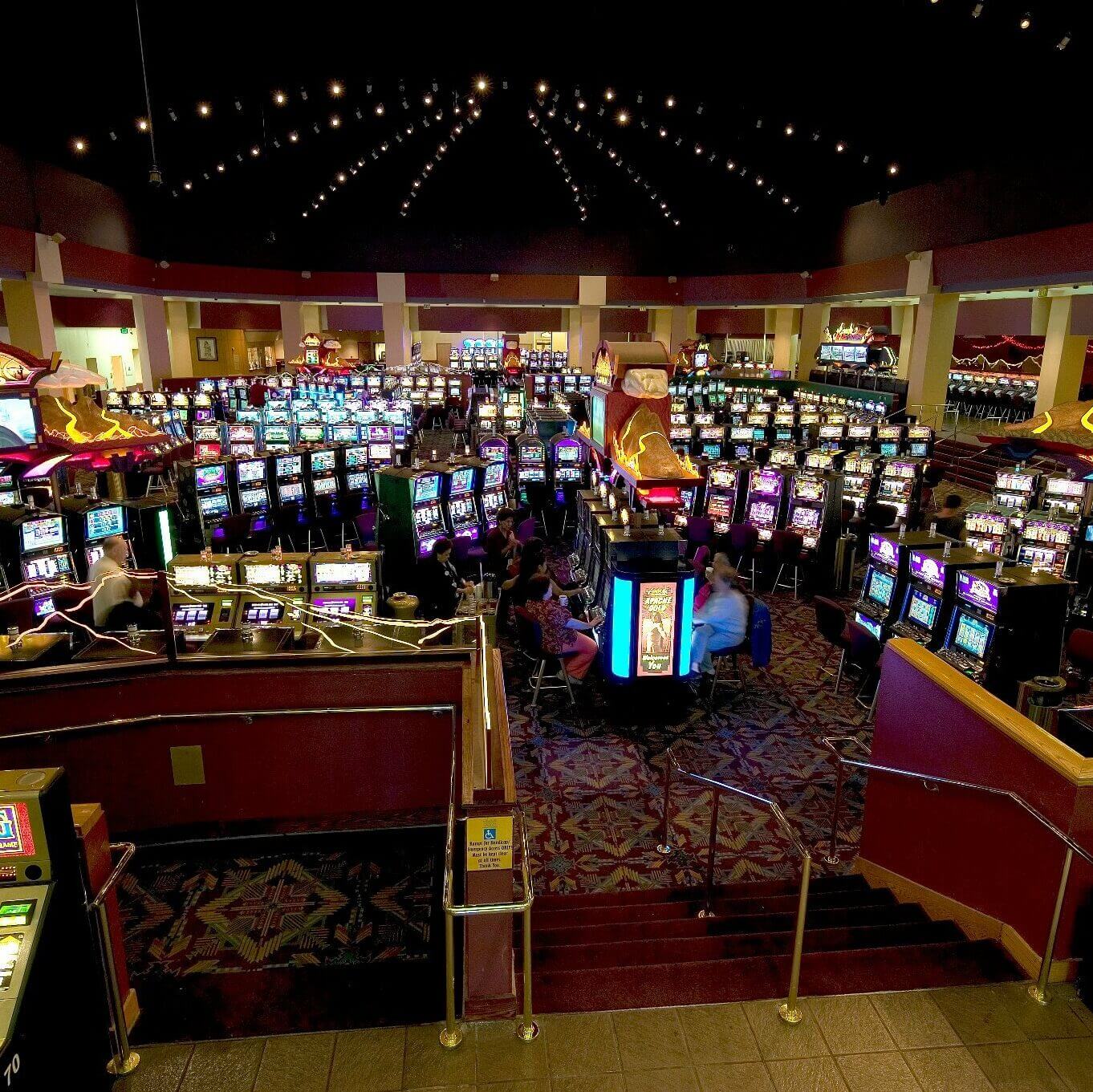 Apache Gold Casino Resort
With over 600 slots, 2 poker tables, blackjack, bingo. Apache Gold Casino, located 5 minutes east of Globe, Arizona, is the trendiest casino with plenty of entertainment, promotions, and booking possibilities.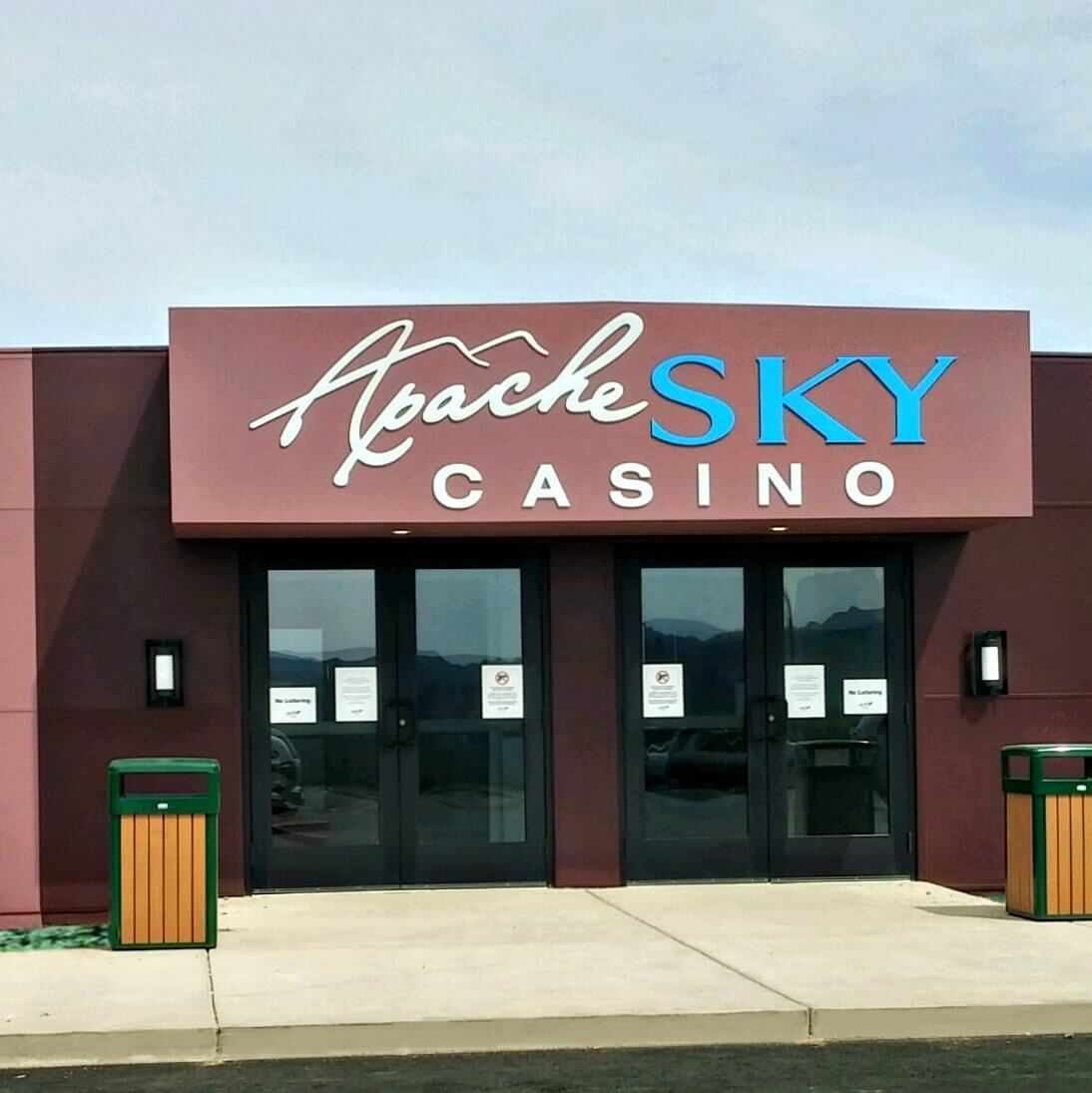 Apache Sky Casino
Live blackjack and three-card poker tables are available. Quick Hit gaming machines powered by Bally provide players the possibility to win large prizes. You may also play Bonus Bonanza in a relaxed and pleasant atmosphere.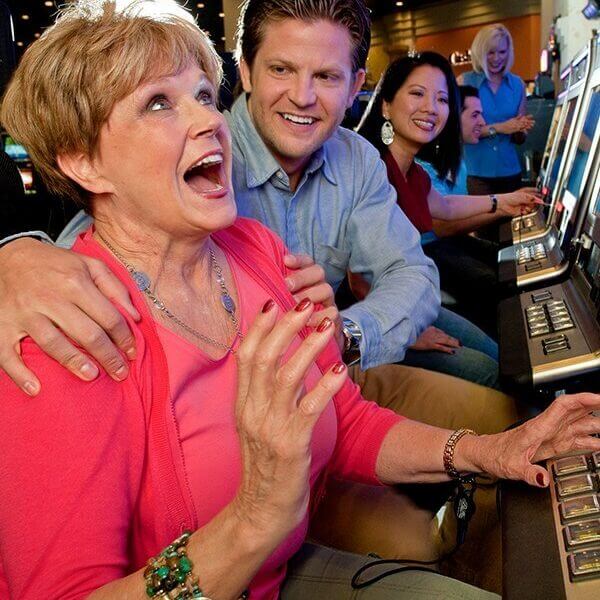 Blue Water Casino
At this charming resort hotel, try your luck in a huge, bright, and clean casino with the newest slots and video games, as well as blackjack tables with the nicest dealers around.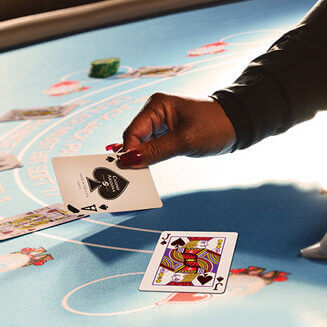 Casino Arizona
Casino Arizona is your destination for the most exciting gaming activity in and around Phoenix and Scottsdale, Arizona. We have over 900 slot machines, including numerous high-limit machines, as well as live Blackjack and other table games, as well as live fast-action Keno.
Address: 524 N 92nd St, Scottsdale, AZ 85256
Phone: +1 480-850-7777
Website: https://www.casinoarizona.com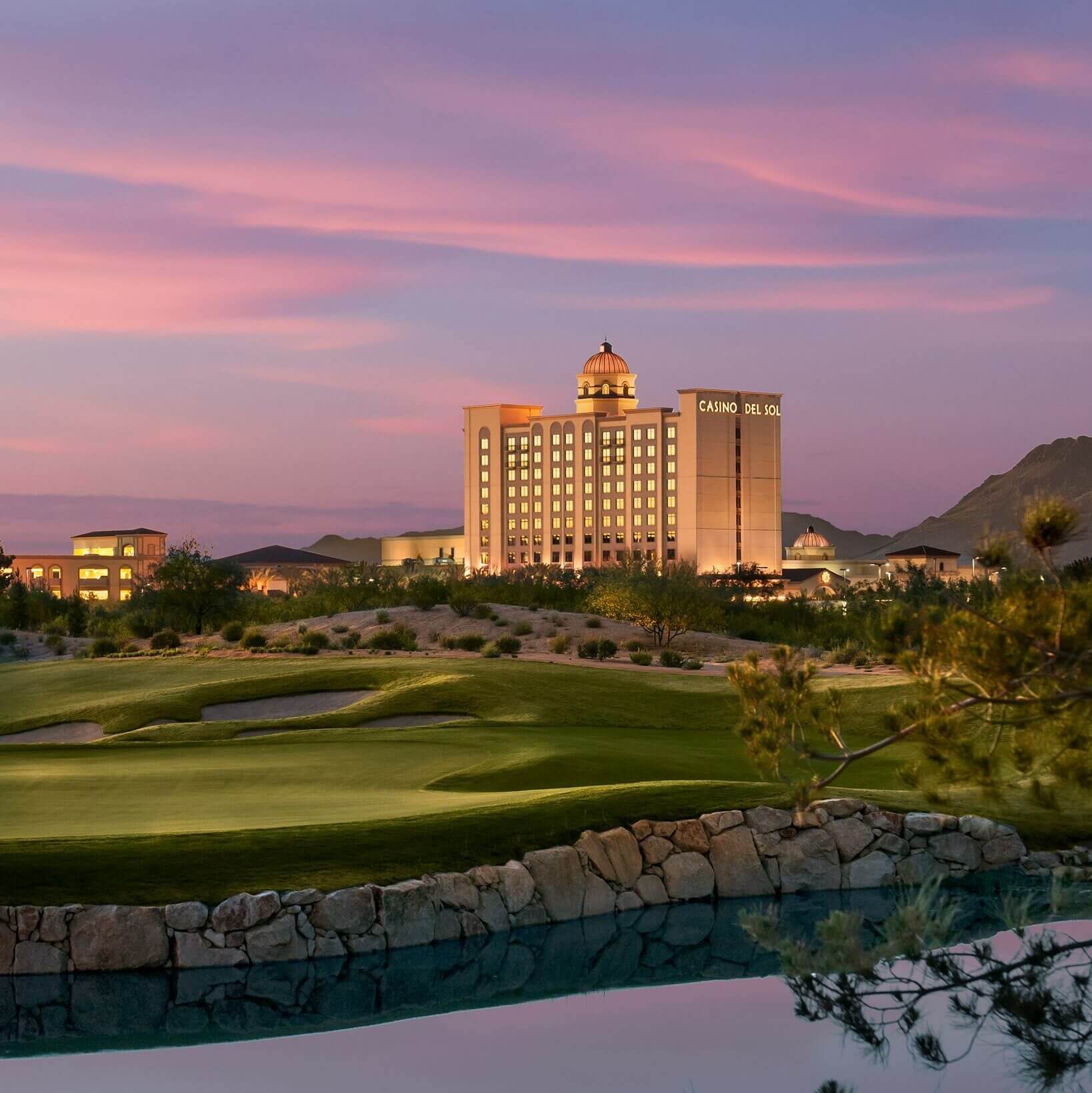 Casino Del Sol
Casino Del Sol boasts over 1,300 slot machines, as well as live poker, blackjack, bingo, and more activities to keep you entertained all day (and night).
Address: 5655 W Valencia Rd, Tucson, AZ 85757
Phone: (855) 765-7829
Website: https://www.casinodelsol.com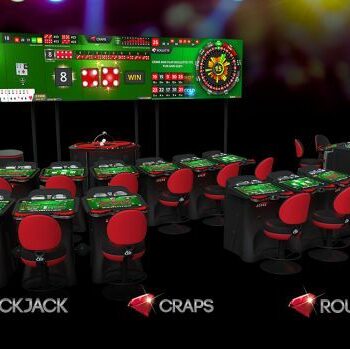 Casino of the Sun
Tribal casino resort with a variety of food options, 24-hour gambling, spa facilities, a pool, golf, and other amenities.
Address: 7406 S Camino De Oeste, Tucson, AZ 85746
Phone: (800) 344-9435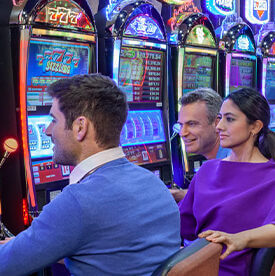 Cliff Castle Casino Hotel
Cliff Castle Casino Hotel casino offers a variety of games such as slots, blackjack, and live poker. There are various eateries in the area, including Storytellers Gourmet Steakhouse. There's also a gift store, a 20-lane bowling alley, live entertainment, and a lot more.
Address: 555 W Middle Verde Rd, Camp Verde, AZ 86322
Phone: (800) 524-6343
Website: liffcastlecasinohotel.com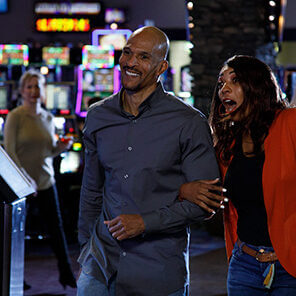 Desert Diamond Casino – Sahuarita
Desert Diamond Casinos & Entertainment is Arizona's most noteworthy gambling and entertainment destination.With Jackpots, live casino tables and slots.
Address: 1100 W Pima Mine Rd, Sahuarita, AZ 85629
Phone: (866) 332-9467
Website: ddcaz.com/sahuarita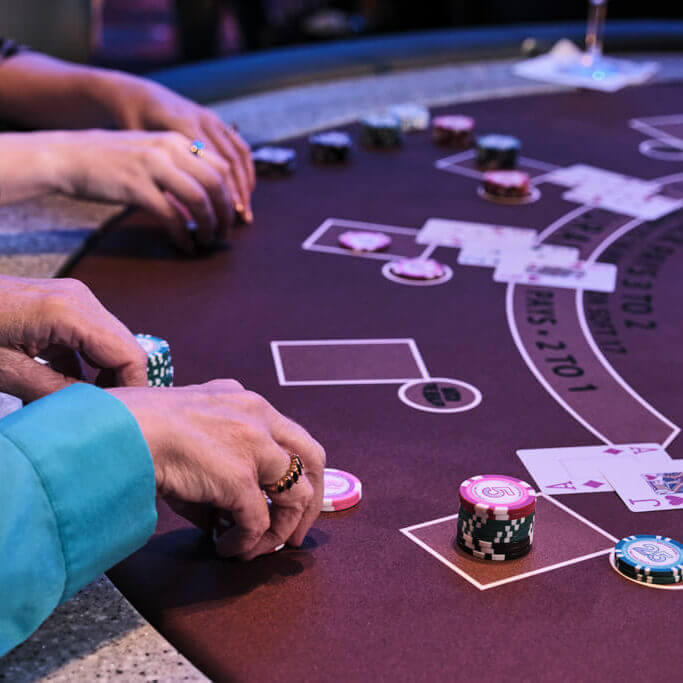 Desert Diamond Casino – Tucson
At Desert Diamond Casino Tucson, winning is just around the corner, includes a plethora of the finest games Then try your luck at our slot machines, blackjack tables, Bingo or Keno, or their poker room.
Address: 7350 S Nogales Hwy, Tucson, AZ 85756
Phone: (866) 332-9467
Website: ddcaz.com/tucson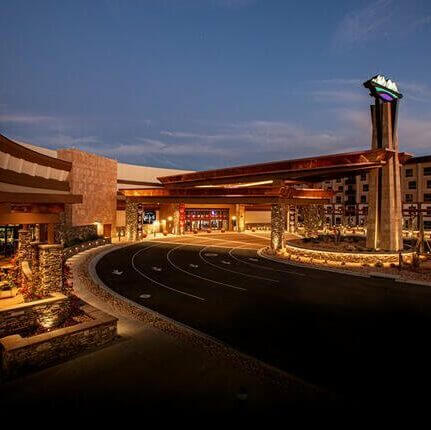 Fort McDowell Casino
In Fort McDowell, Arizona, step out of the desert and into the oasis that is We-Ko-Pa Casino Resort. Discover our casino, cuisine, spa, golf, and more.
Address: 10424 N Fort McDowell Rd, Fort McDowell, AZ 85264
Phone: (800) 843-3678
Website: wekopacasinoresort.com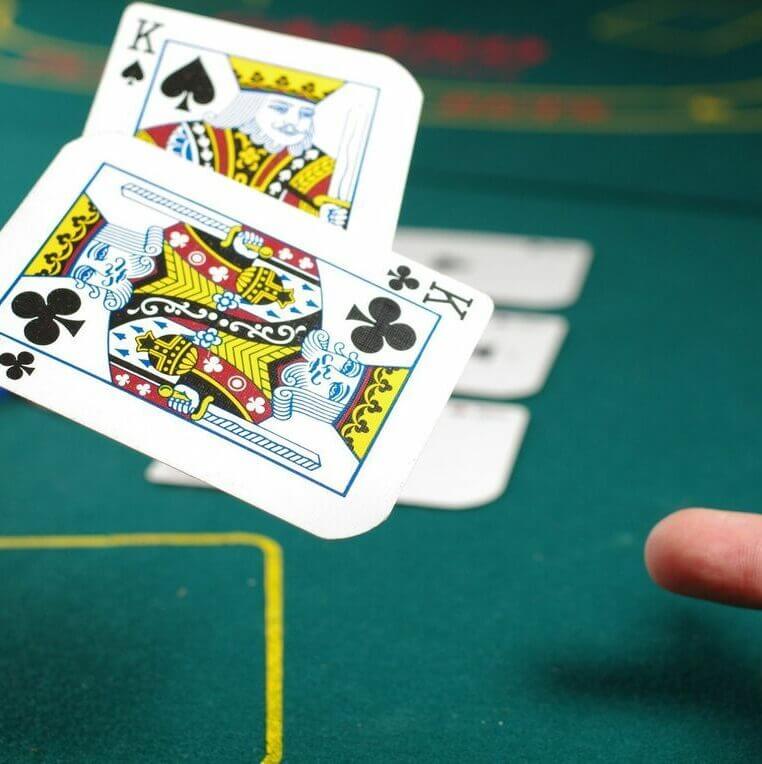 Hon-Dah Resort Casino
The casino has classic slot machines, blackjack, and table games, as well as live entertainment and a restaurants.
Address: 777 AZ-260, Pinetop, AZ 85935
Phone: (928) 369-0299
Website: www.hon-dah.com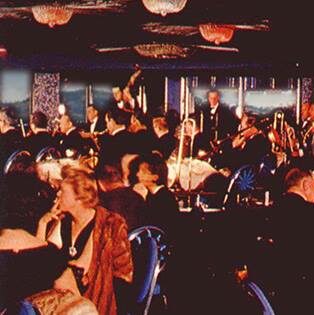 Bucky's Casino & Resort
Bucky's and Yavapai Casinos are certain to offer what you're looking for! With the most interesting and fascinating slot machines, you can expect nonstop action and BIG-WIN rewards.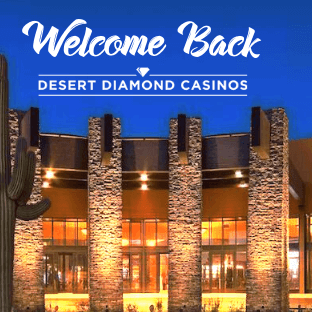 Desert Diamond Casino – Why
Desert Diamond Casinos is a Tohono O'odham Nation company that invests in its own tribal companies to stimulate economic growth while keeping sovereignty over the companies' environmental, natural resource, and tribal cultural assets.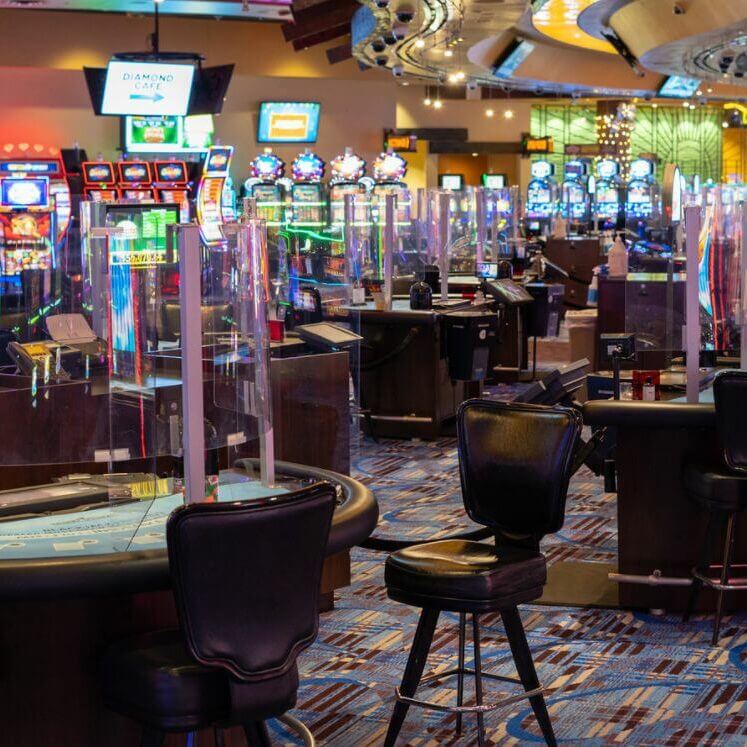 Desert Diamond West Valley Resort and Casino
Jackpots are a reason for celebration at Desert Diamond Casino West Valley. For your winning delight, they feature the newest slots, table games, a Poker Room, and a Bingo Hall.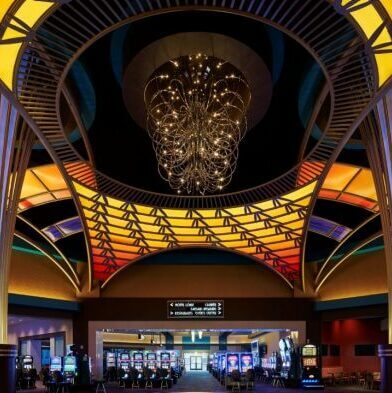 Harrah's Ak Chin Casino Resort
Harrah's Ak-Chin Hotel and Casino, located just outside of Phoenix, offers excellent food, entertainment, and gaming.
Address: 15406 N Maricopa Rd, Maricopa, AZ 85139
Phone: (480) 802-5000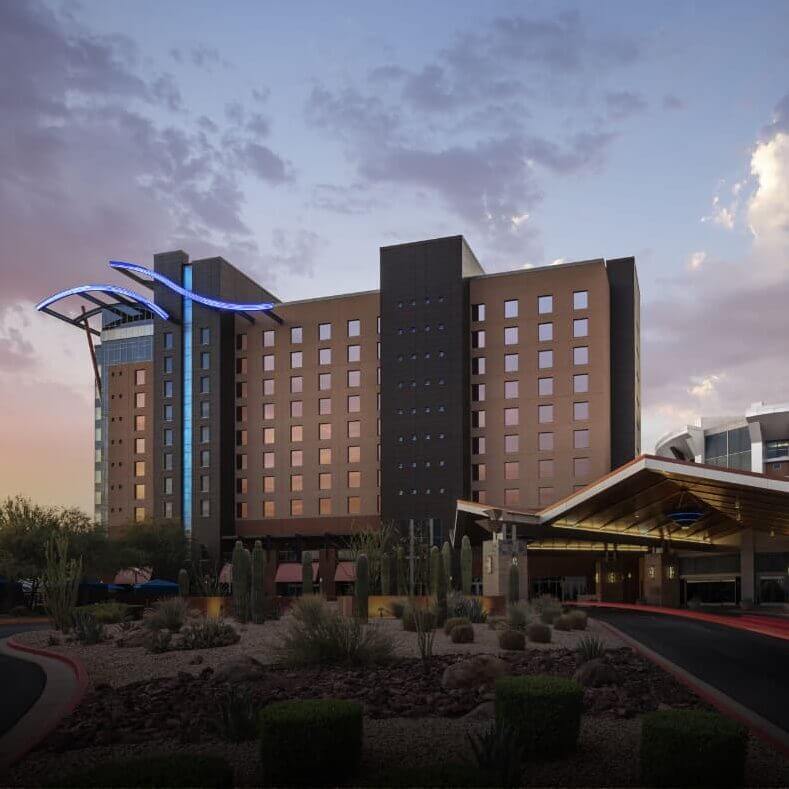 Gila River Hotels & Casinos – Lone Butte
Open 24 hours a day, 7 days a week. The gambling at this hotspot for bingo, cards, slots, and other games is supplemented with a restaurant and lounge.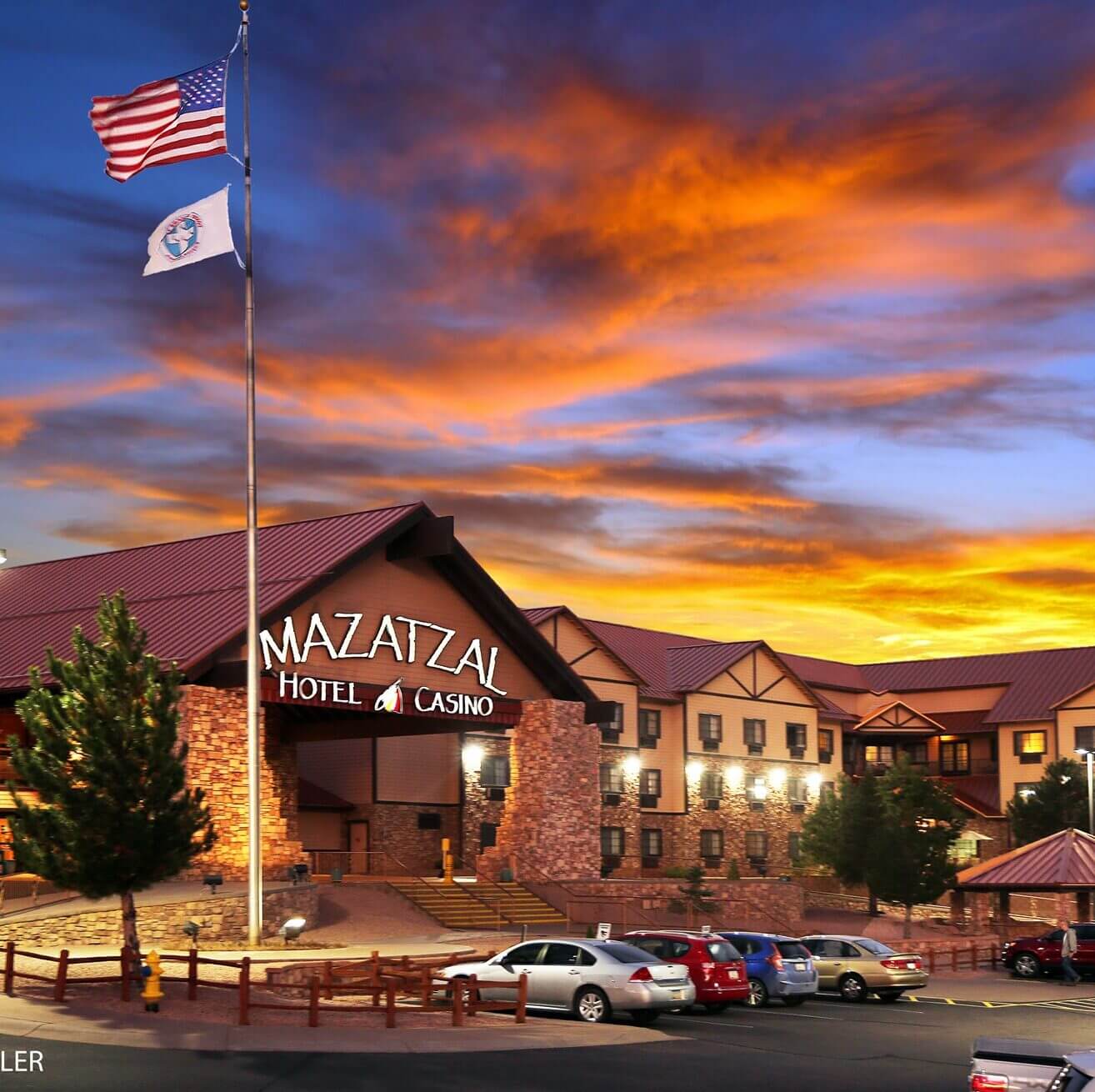 Mazatzal Casino
Mazatzal is an all-suite Hotel & Casino set 5000 feet above sea level amid the cool pines of Payson, Arizona, about 90 minutes from Phoenix.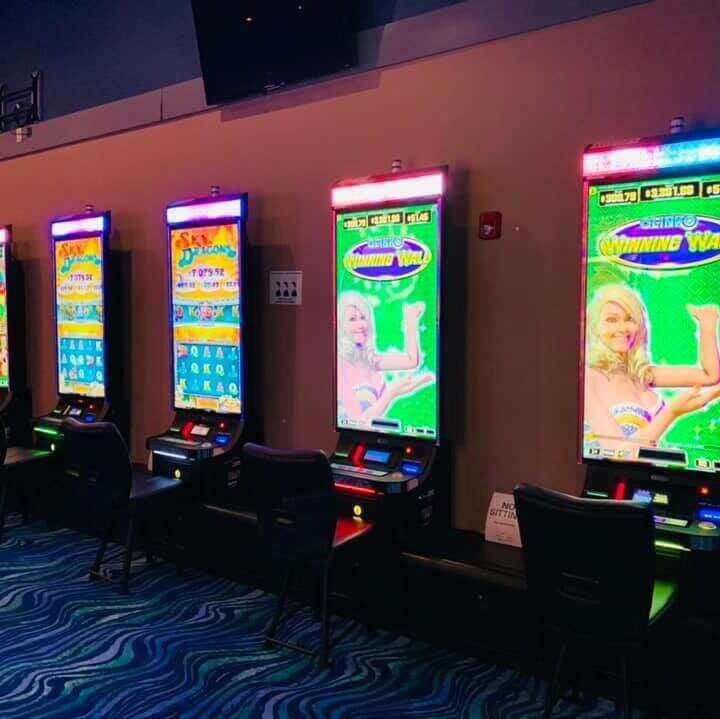 Paradise Casino Arizona
At Yuma, Arizona's Paradise Casino, you may play and win on more than 500 modern and classic slot machines.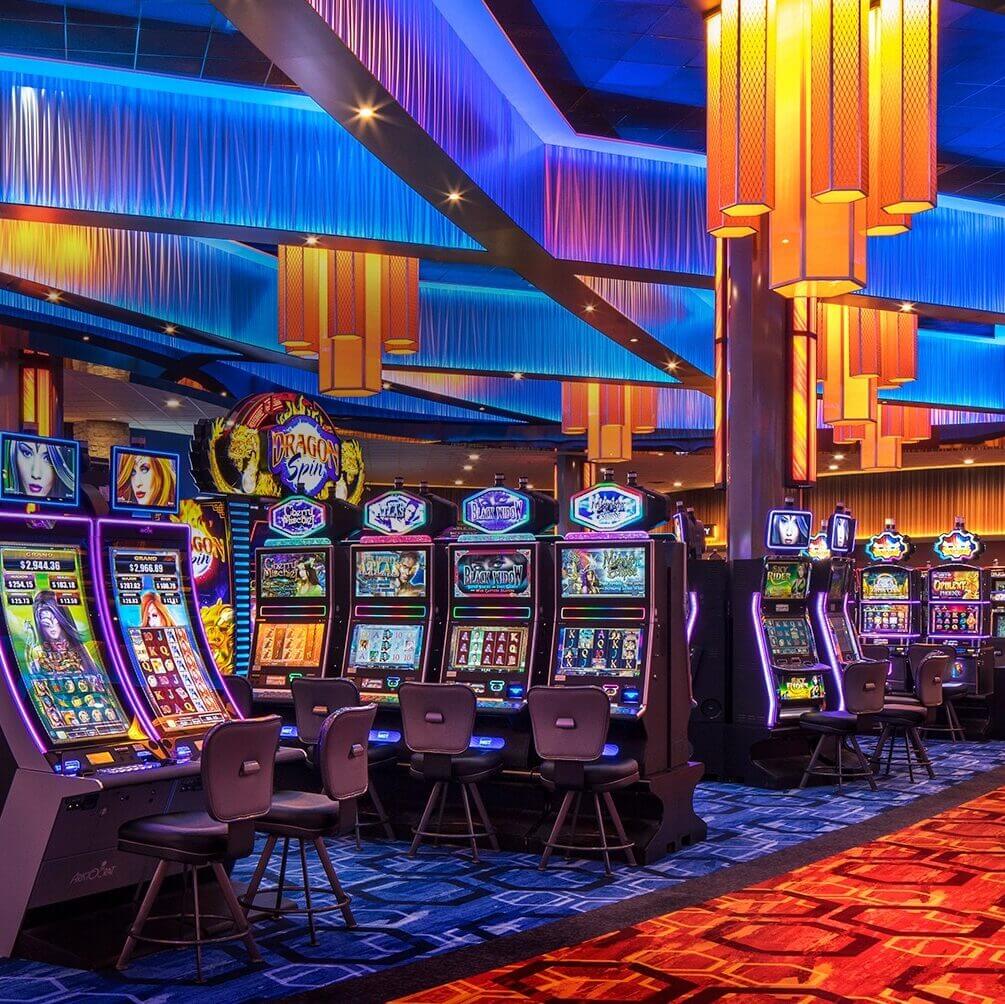 Spirit Mountain Casino
Spirit Mountain Casino is a 24-hour casino in the Las Vegas-style, situated in Mohave Valley, Arizona. The casino features all of your favourite slot machines, video keno, and video poker.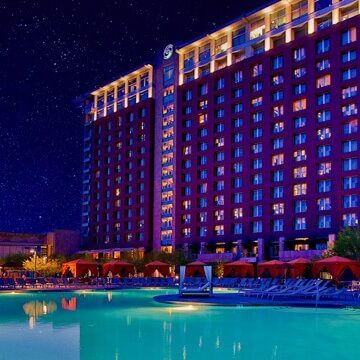 Talking Stick Resort
Play your favourite games at Talking Stick ResortTM, Scottsdale's greatest casino resort. With more than 50 table games, 800 slot machines, and practically daily poker tournaments, it's a one-stop-shop for exhilarating gambling.
Address: 9800 Talking Stick Way, Scottsdale, AZ 85256
Phone: (480) 850-7777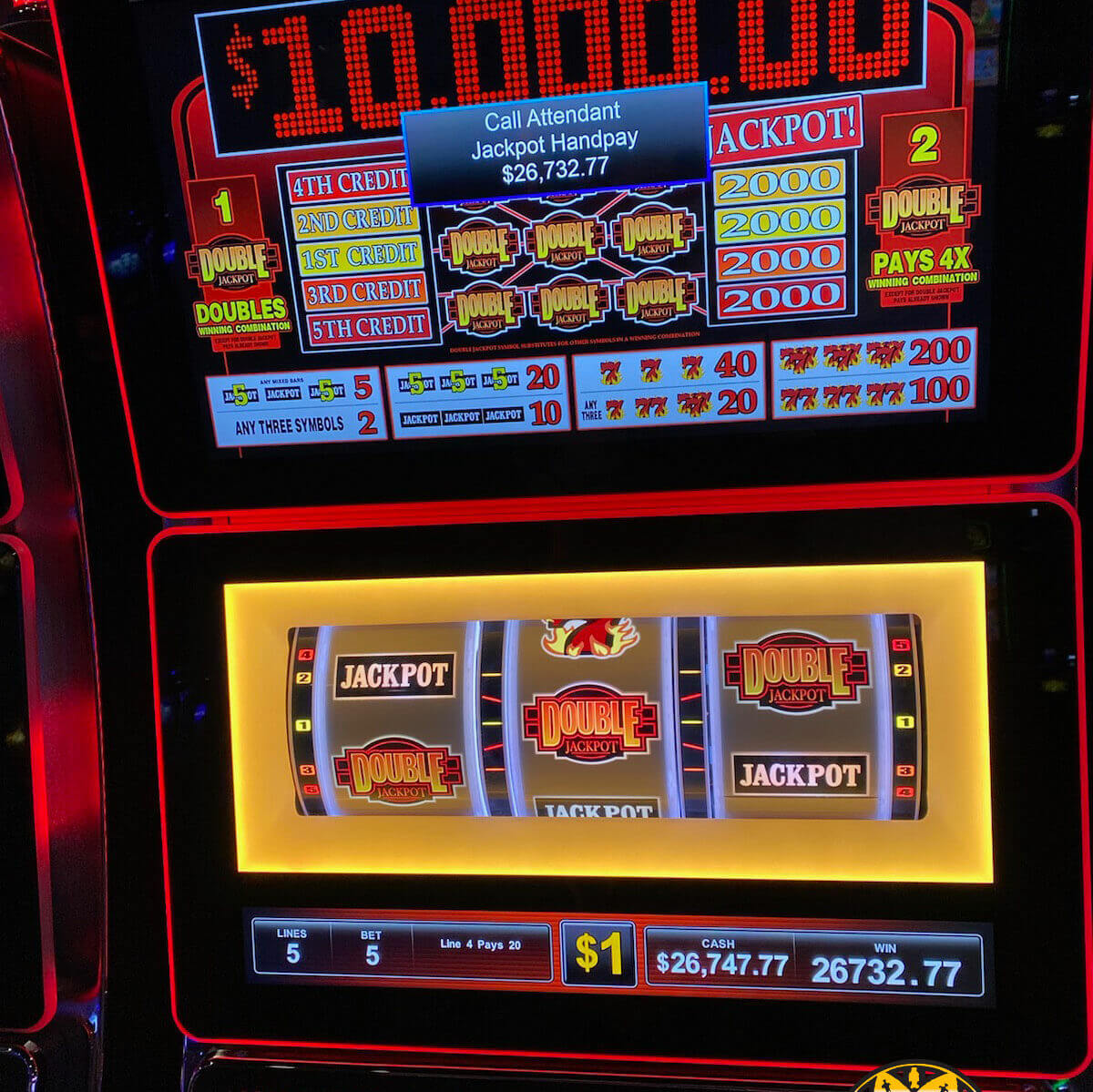 Yavapai Casino
Blackjack table games, gigantic slot machines, and a smoke-free poker area make this a hotspot for gambling.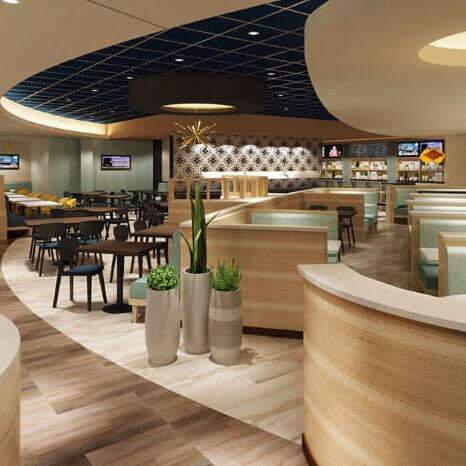 Wild Horse Pass Hotel & Casino
The opportunities for day or nighttime all-around gaming excitement at Gila River Hotels & Casinos – Wild Horse Pass are infinite, with more than 1,110 interactive slots, including progressive jackpots and a high-limit section.
Address: 5040 Wild Horse Pass Blvd, Chandler, AZ 85226, United States
Phone: +1 800-946-4452
Website: http://playatgila.com/
Arizona Land-Based Casinos Map
You can easily see all Arizona casino locations by using our Casinos Map. To zoom in, just click the + (plus) sign in the lower right corner of the map, or to zoom out, just click the – (minus) sign in the same area.
To move the map of casinos in Arizona, click and hold down either of your mouse buttons. Then use the hand icon to drag the map in whichever direction you desire.
Each of the red icons on the map is a casino location. Just click on any red icon to see the name of the casino at that location. If you want more information on that casino, simply click again on the casino's name and it will direct you to another page with detailed information on that particular casino, including address, phone number, toll-free phone number, room rates, casino size, dining information, games offered, availability of discounts for seniors, any special features, and a direct link to that casino's website.
History Of Gambling In Arizona
Arizona is a state that has a lot of history behind it. In terms of the history of gambling in AZ, we have to go back to the year 1988. Since the 1980s, there are over 20 tribes that call Arizona home. These tribes are a big reason why residents in AZ are able to walk into a casino and gamble today.
In 1988, the Indian Gaming Regulatory Act (IGRA) was passed in the United States. For a state like AZ where many tribes lived, this was big news. Now, the tribes had more freedom when it came to operating casinos on their land. While this was great news for the tribes, the AZ government was not exactly as excited about it.
For the next five years, the government and tribes did not get along. The tribes made the decision to introduce slot machines to the state, which outraged the government. Finally, in 1993, gaming compacts were announced and signed by the government of AZ and 16 tribes.
The compacts came with rules which allowed tribes to operate slots and games in the casinos located on their land. After 10 years they were updated, and another 5 tribes joined in.
Arizona Gambling Laws and Regulatory Organizations
Since casinos were legalized on reservations in the 1990s, all gambling within the state of Arizona is limited to tribal casinos, horse racing as well as the official state lottery. All activities are governed by the Arizona Tribal-State Gaming Compacts held between the state and 21 separate Native American tribes.
With over 20 million acres of land, tribal land takes up more than a quarter of all land in Arizona authorized by the Indian Gaming Regulatory Act. All proceeds made from gaming are required to be used for charity or to the benefit of the tribal governments.
Bingo and other gambling games are allowed so long as they follow rules:
Must get the O-K from the Arizona Gaming Commission
All money made from the game/event must be donated to a non-profit group.
The event must be operated by a non-profit group recognized by the state.
You must be at least 21 years old, or older, to gamble in AZ.
Gambling In Arizona Today
Currently, online casinos and sportsbooks are illegal in AZ. Greyhound racing, once the dominant form of legal gambling within the state, ended earlier in 2017 when new legislation passed effectively banning it, thus ending its 72-year legacy.
Casino Gambling in Arizona today is a major income source for the tribes, providing a profit of about $100 million per year according to the Arizona Indian Gaming Association.
To learn more about gambling in AZ, visit the Arizona Department of Gaming website.
Casino Arizona Winners
Casino Arizona is one of the biggest casinos in the state and has seen a lot of lucky players win big! Some of the greatest prizes ever won at the casino include new cars and cash prizes between $3,000 all the way up to over $100,000. The largest jackpot ever won at Casino Arizona was $5.7 million. Check out some of the biggest wins ever at Casino Arizona by clicking here!
Fun Facts
Below are a few fun facts on casino gambling in Arizona you may not have known about.
Did you know?
The longest poker game in history was played in the basement of a theatre in 1881. The game supposedly lasted over eight years.
Did you know?
Fantasy sports is illegal in Arizona.
Did you know?
Poker player Jake Balsiger was born in Tempe, Arizona. By the age of 21, he had placed third in the WSOP Main event collecting over $3.8 million in winnings.
Try an online casino for FREE. We have over 15 No Deposit Bonus Codes. No credit card needed, just sign up and start playing!
For more information on visiting casinos in Arizona, or for general tourism information, call the state's Office of Tourism at (866) 275-5816 or visit their website at tourism.az.gov.