Types of Casinos in Council Bluffs
There are three casinos in Council Buffs: two are riverboat casinos and one is a pari-mutuel (racetrack) casino.
Riverboat Casinos in Council Bluffs
Iowa was the first state in the U.S. to allow riverboat casino gambling. The first riverboat started operating on April 1, 1991, and in those early days, gamblers were limited to a maximum $5 bet, coupled with a maximum loss of $200 per person, per cruise.
Three years later, in 1994, the Iowa legislature eliminated those gambling restrictions. That same year the state also legalized casinos on moored barges that float in man-made basins of water and no longer required the casinos to be on boats. This allowed riverboat casinos to resemble land-based buildings.
There are currently two riverboat casinos in Council Bluffs.
Pari-Mutuel (racetrack) Casinos in Council Bluffs
Electronic gaming machines, such as slots and video poker, are legal at three of the state's pari-mutuel racetracks, as well as an assortment of table games.
There is only one racetrack casino in Council Bluffs.
Indian Casinos in Council Bluffs
There are three Indian casinos in Iowa, but none of those casinos is in the Council Bluffs area. The closest Indian casino is Blackbird Bend in Onawa, about 65 miles north of the other Council Bluffs casinos.
All Council Bluffs casinos offer: blackjack, roulette, craps, pai gow poker, Mississippi stud, ultimate Texas hold em, slots and video poker. Some casinos in Council Bluffs also offer mini-baccarat, poker, pai gow poker, Caribbean stud poker, let it ride, big 6, bingo, keno, Mississippi stud, three card poker, four card poker, Spanish 21 and off-track betting.
Gambling Laws in Council Bluffs
The payback percentages on electronic gaming machines at all Council Bluffs casinos (riverboats and pari-mutuels) are released as a matter of public record. Just click here to see a list of slot machine payback statistics for all casinos in Iowa.
If you win a jackpot of $1,200 or more in any Iowa casino, they will withhold 5% of your winnings for the Iowa Department of Revenue. If you want to try and get that money refunded, you will be required to file a state income tax return and, depending on the details of your return, you may get some of the money returned to you. That $1,200 threshold would also apply to any cash prizes won in casino drawings or tournaments.
All Council Bluffs casinos are open 24 hours and the minimum gambling age is 21, 18 for pari-mutuel wagering or bingo.
List of Casinos in Council Bluffs
Shown below is a list of all Council Bluffs casinos. Click on a casino name to see a page of detailed information about that particular casino.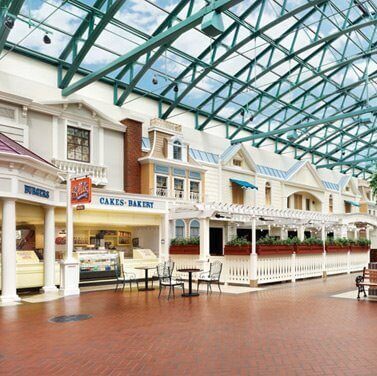 Ameristar Casino Council Bluffs
This 38,500-square-foot casino in Council Bluffs offers a variety of popular table games, slots, and other entertainment.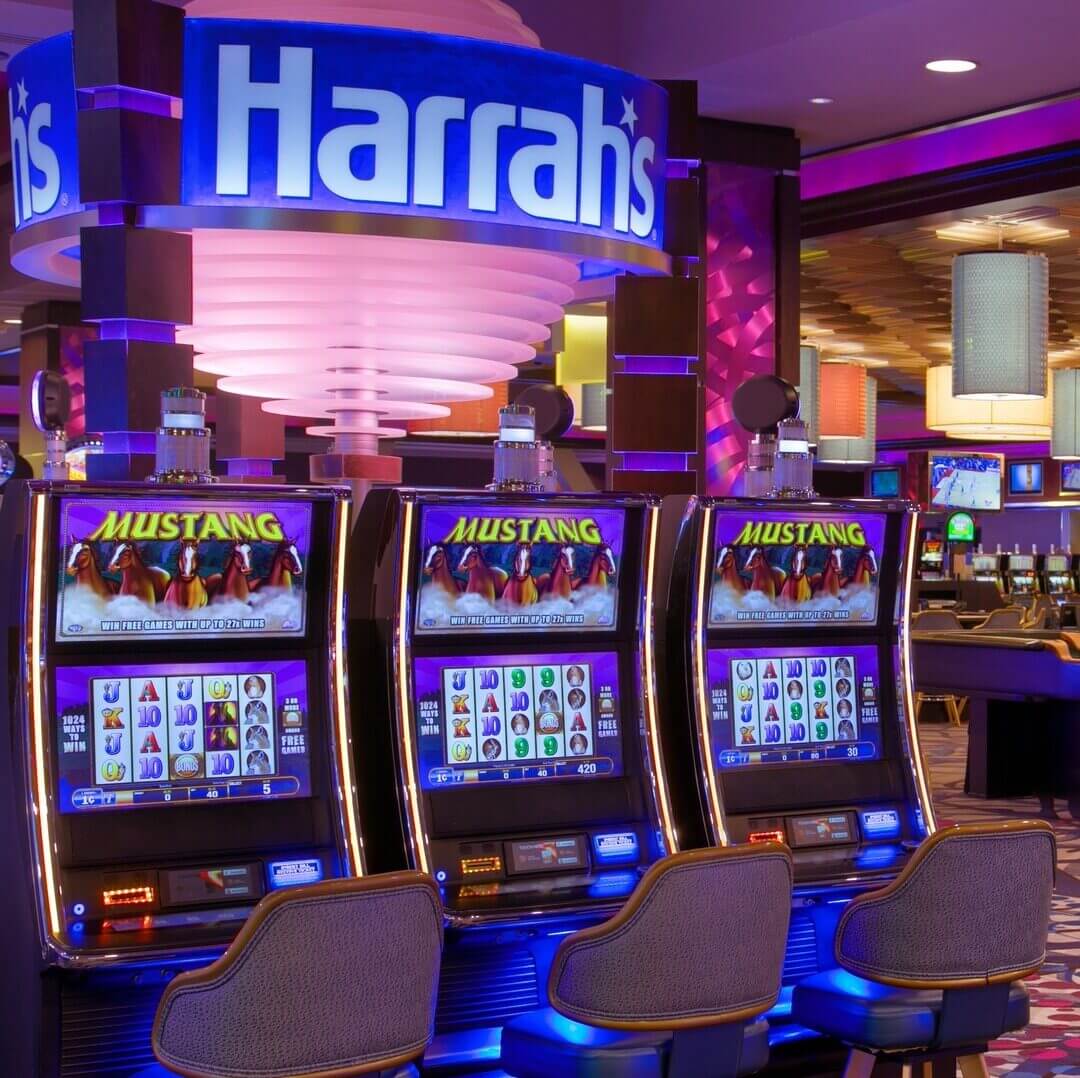 Harrah's Council Bluffs
Discover great dining, casino classics, casual fun, and business amenities at Harrah's Council Bluffs Hotel & Casino, just minutes from Omaha.
Address: 1 Harrah's Blvd, Council Bluffs, IA 51501, United States
Phone: 1 712-329-6000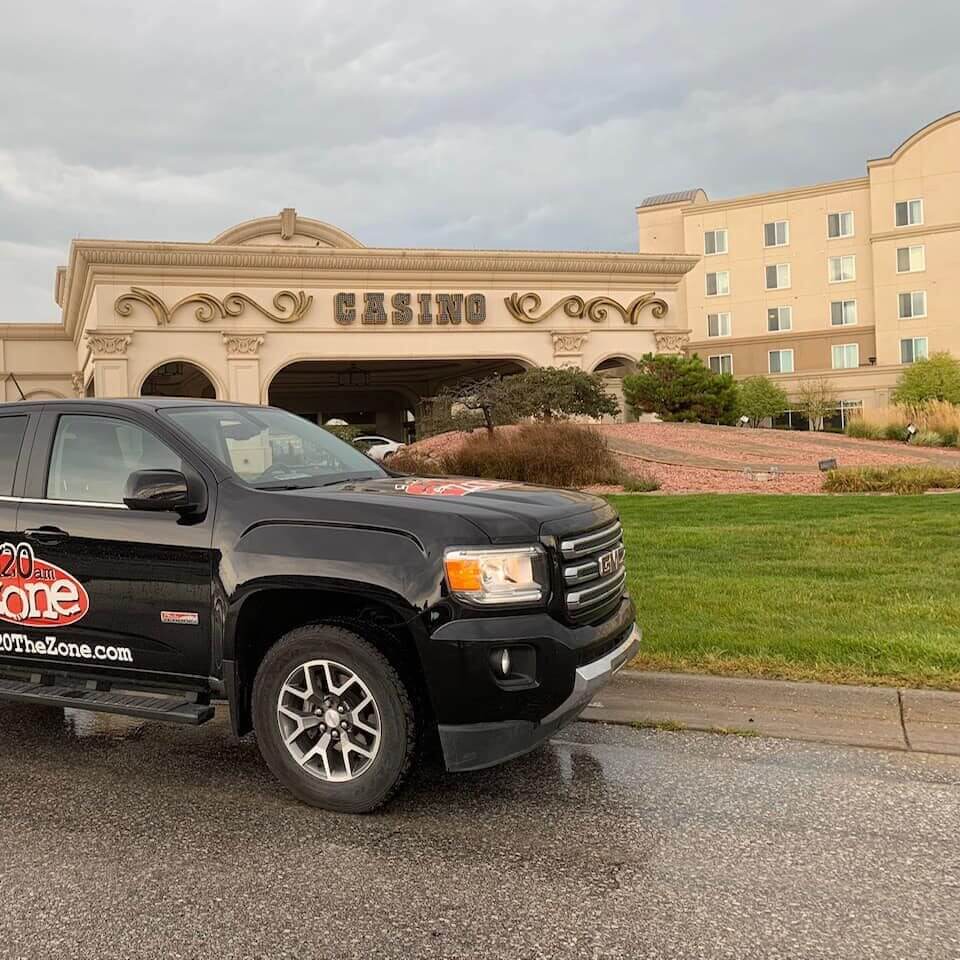 Horseshoe Casino – Council Bluffs
Vici Properties owns it, while Caesars Entertainment runs it. There are 1,438 slot machines, 63 table games, a William Hill racebook, and a WSOP poker room spread across 60,000 square feet of gaming area.
Address: 2701 23rd Ave, Council Bluffs, IA 51501, United States
Phone: 1 712-323-2500
Try an online casino for FREE. We have over 15 No Deposit Bonus Codes. No credit card needed, just sign up and start playing!
For more information on visiting casinos in Council Bluffs call the city's tourism department at (800) 228-6878 or visit their web site at www.councilbluffsiowa.com