Multi-Michelin-starred chef and TV celebrity Gordan Ramsey has opened Ramsey's Kitchen at Caesars Entertainment's Harrah's Las Vegas.
Ramsey himself delivered a special video message to guests at the grand opening earlier this week, while Christina Wilson, Vice President of Culinary at Gordon Ramsey North America, joined Caesars Executives for a toast at the new restaurant. Wilson is something of a celebrity herself, being the winner of season 10 of the smash hit Hell's Kitchen.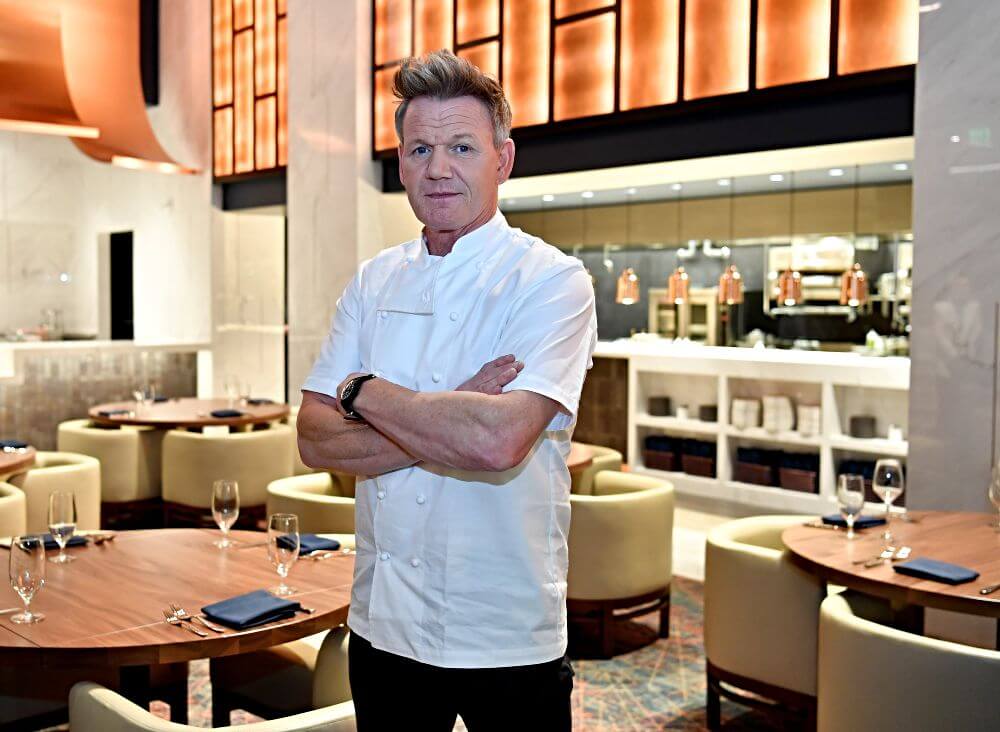 Harrah's Las Vegas Senior Vice President and General Manager, Dan Walsh, described the event as "one of the biggest openings in Harrah's history," adding "Not only are we excited to offer an incredible dining experience to our guests for lunch and dinner, but Ramsay's Kitchen is also a great, convenient option for those attending meetings and events at Caesars Forum Conference Center."
The new restaurant, which can seat 244 guests, was designed by California-based AO – the firm that also designed Ramsey's Kitchen in Boston, MA. According to Caesars, the establishment, which also features a bar and a private dining room, has an "upscale feel" and a "collection of glass-blown copper-colored pendants that cascade from a reflective ceiling in the main dining area."
And, though you're unlikely to bump into chef Ramsey himself at the restaurant, you will be in the presence of a three-dimensional sculpture of him, made from coasters.
Commenting on the new establishment, Ramsay said: "I can't wait to introduce one of my newer restaurant concepts and the first of its kind on the West Coast to Harrah's guests. The menu features some of my favourite dishes I've created at home in my own kitchen, but with that special Vegas flair."