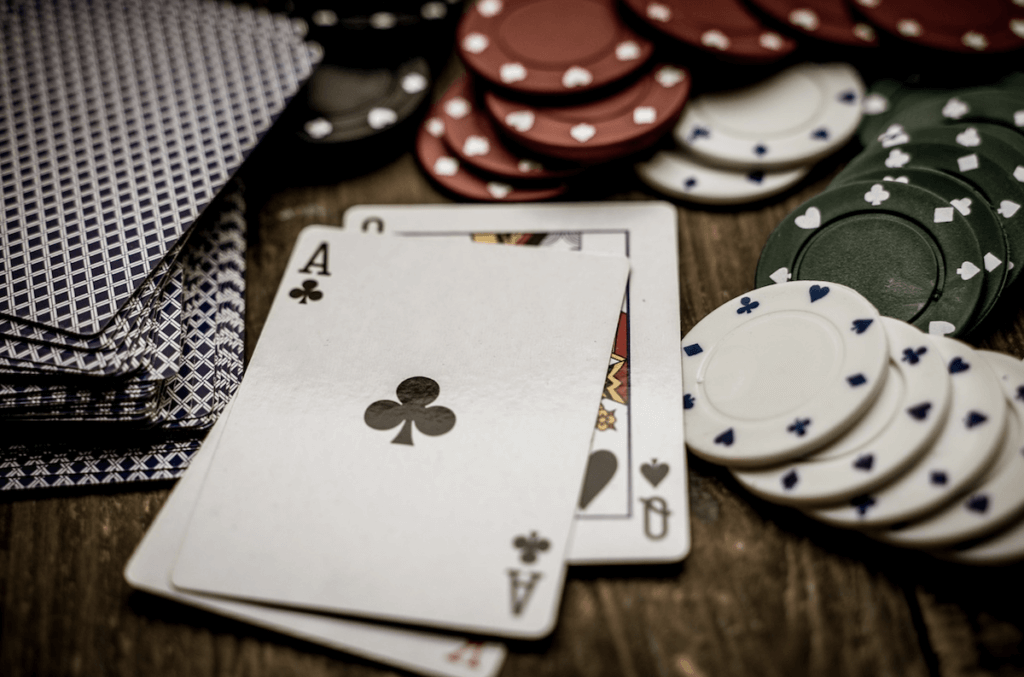 What will you learn from our Poker strategy guide?
Poker is a widely popular casino game that lets players bet on which hand has the best value. The basic rules are not complicated, and the ranking of poker hands is easy to follow. However, mastering the game or making it a lucrative leisure activity is the difficult part. Some players take months or even years to fully understand the rules and use it to their winning advantage.
But this should not stop you from enjoying poker online. In this guide, we will guide you to the basic poker strategies. Don't worry, this guide is prepared with beginners in mind. As such, you will find a specific poker strategy that will suit your level.
While you learn about poker strategy, be sure to consider which casino you want to use. Our team has carefully reviewed PA's top casinos that have great poker games:
6 important tips before you start
1. Get to know all the rules, odds, bets, and payouts
Before you start, check out the game's rules, types of bets, and payout schedule. Knowing the rules can help you identify a poker strategy and win.
2. Choose a Poker variant smartly
Aside from the betting rules, check out the popular poker variants. Choose a game that's friendly to beginners with lower table limits.

3. Plan your budget — how much are you prepared to win or lose
Before you play, set an amount you can afford to lose. Online poker mixes the player's skills and chances, and you should be ready to play responsibly.

4. Don't forget about the time you're willing to spend on a game
Responsible gambling also expends the amount of time spent playing poker. You can use the casino's Session Limit tool to set your time online.

5. Take your position into account
It's important to know and capitalize on your position. If you position well, you can get more cards, bluff more, and calculate the pot odds.

6. Learn the lingo
Online poker becomes easier if you know the lingo. Before you play, check the meaning of the pot, ante, bluff, and river among others.
Basic Poker Strategy

You don't need to spend sleepless nights just to master the game and win big. Even if you're just starting, you can still enjoy the game and improve your odds of winning. You can find a basic poker strategy that focuses on observation, positioning, and knowing the rules.
Which playing styles are there?
In poker, there are four basic playing styles that you can use or combine. Here's a short description of each style and an explanation of how it works.
1. Tight
This is characterized by a 'tight' play. Players who adopt this style are extremely selective in their starting hands, and they rarely enter the pot with weak hands.
2. Loose
It's the opposite of the tight poker strategy. With this strategy, you play a wide variety of hands.
3. Aggressive
The player's aggressiveness or passiveness is shown in his risk tolerance. The aggressive player is one who raises more and is not afraid to bet more on the table.
4. Passive
A basic poker strategy is to be a passive player. Under this strategy, you play your hands conservatively to avoid confrontation. Or you play guided by that fear of losing.
When to raise?
In poker, a raise is considered an aggressive play. With this decision, you bet more chips and grow the pot. You can raise during the pre-flop to bluff your way into the table. You can also raise if you have a strong hand that includes two Aces.
When to call?
In this game, to call is to match the bet of the other player. A basic poker strategy that you can use is to call early in the round right after the big blind. The idea here is to force the other player to decide without having access to complete information. You can also call if you have a great hand, like a K-K or A-Q.
Understanding the Pot odds
In developing your best poker strategy, you need to understand how the pot odds work. This refers to the ratio between the size of the pot and the size of the player's wager. For example, if the starting pot is $10 and a player wager $5, the pot grows to $15. Using this information, the pot odds are at 15:5. In the best poker strategy, you need to reduce the right side of the ratio to one.
The psychological aspect — Playing the player
The best poker strategy incorporates the psychological aspect of the game. Understanding what runs in the minds of the other players is equally important in winning the game. More importantly, the ability to assess how your feelings influence your play can help you win big in the long run. This is one reason why some players use bluffing as their winning poker strategy.
Advanced Poker Strategy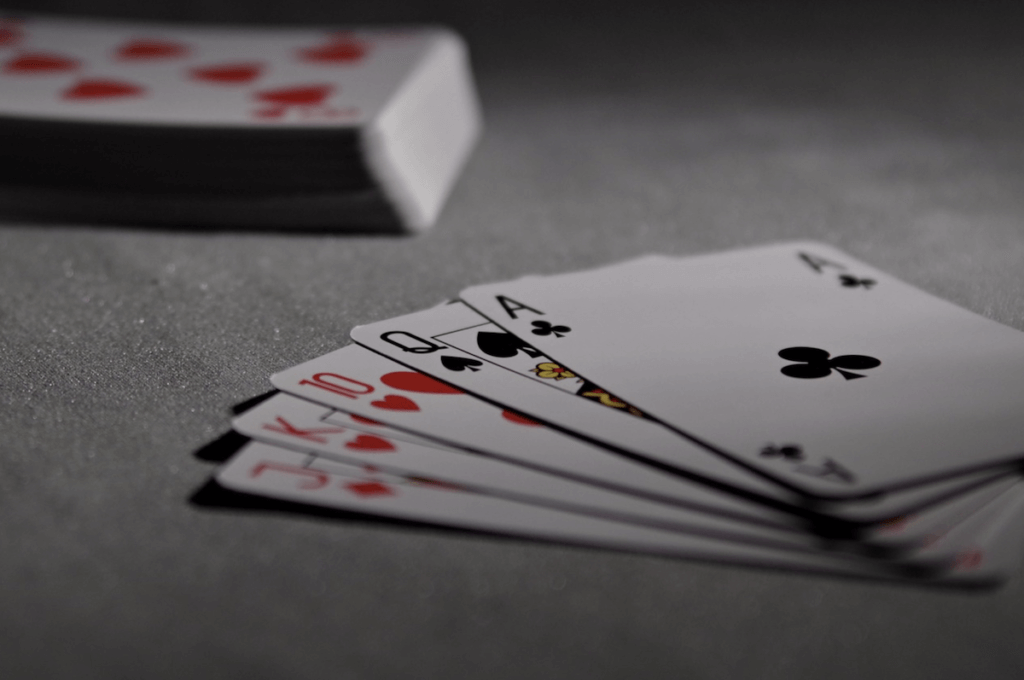 Knowing poker's rules and bets gives you the confidence to play and have fun on the table. However, winning the pot in poker requires more than just an appreciation of the basic rules. If you want to win consistently, you need to identify an advanced poker strategy. Described below are some of the popular poker strategies best for experienced players or those who want to get an advantage.
What is bluffing?
One popular poker tournament strategy is to bluff your way to a win. When you bluff, you bet and let the other player believe that you have a good hand or vice versa. This strategy is an art, and it is one of those strategies that make the poker game exciting.
How to become good at deception?
Not all poker players can perfect the art of bluffing. But there are a few suggestions on how you can improve your skills in the bluffing game.
What is GTO
An advanced online poker strategy you can use is the Game Theory Optimal or GTO play. This is a strategy that relies on Mathematical-based models. A properly executed theory will save you costly mistakes on the poker table while allowing others to commit some.
How to master GTO
This is a difficult strategy to master if you are a beginner. However, you can use this and improve your mastery by following a few tips. For a start, you need to understand that this strategy aims to play a perfect game that's free of mistakes. It's also best to make value bets when using this poker strategy, and it should be mixed with bluffs and semi-bluffs along the way. You can also improve your mastery by downloading the free GTO poker solvers. It's a downloadable software that offers guides on when to call or raise.
Hand reading
Another basic poker strategy is hand reading. This simply means to identify or predict the most likely hands the opponent is holding. There are several approaches how to make a winning guess, and some experienced players rely on tells. For the more strategic players, certain data points are used in identifying the other player's hand. For example, they will look at the position, bet size, and tendencies.
Tells
If you're playing poker, you must pay attention to the action and behavior of the other players. What the players show or how they behave can give you insights into their strategy or even the value of their hands. Tells are involuntary gestures, like repetitive gestures of the player. For example, touching the face, twitching the eyebrows, or a change in the timbre of the voice. Professional poker players try to read the tells and adjust their poker tournament strategy accordingly.
Leveling
One of the best poker strategies is called leveling. Also known as 'Multiple Level Thinking', this strategy requires a player to evaluate the game beyond the cards he currently holds. In this playing strategy, you ask a series of questions or statements, with each question representing a 'level'. For example, in Level 0, you acknowledge that you do not care about the hand. But if you move to Level 1, you now ask how strong the hand is. As you move up the levels, you try to assess your hand with the other players' hands.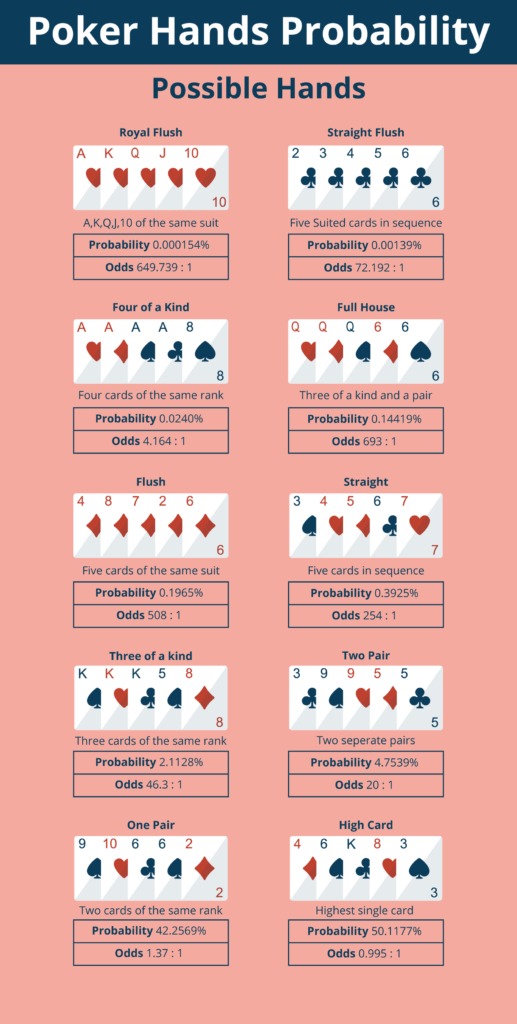 Which Poker Strategy should you choose?
As a game that blends skill and random outcomes, playing the game of poker requires a strategy. Now, the kind of strategy that one adopts will depend on his playing style, experience, and objectives. The best approach is to identify first all possible poker strategies you can use. Once you know their strengths and weaknesses, then it's easier to adopt the best poker strategy to use.
The best strategies to try when you're new to a casino
If you are a beginner, a basic and conservative approach to playing online poker is best. Check out the brief list below before you get started:
1. Use an aggressive playing style
Aggressive play wins the game, and this style also works with beginners. If you think that you have a winning hand, then go for it.
2. Observe the other players
This is the part where the tells become beneficial. Poker is a casino game that's based on the situation, and you can take advantage of this.
3. Learn the rules and develop your skills
You cannot master the poker game in one sitting. It takes time, and you can easily master it by starting with the rules, types of bets, and odds.
Poker strategies to play if you're a pro
Experienced and professional poker players are aggressive in their approach when playing the game. For the pros, the following strategies can be helpful.
1. Adopt the GTO strategy
This is a popular defensive poker strategy that aims to perfect the game and let other players commit mistakes.
2. Use GTO solvers and downloadable software
Professional poker players understand the benefits of using software to solve complex poker positions. You can also download this software which can guide you on your next decision on the table.
3. Play an aggressive poker style
As mentioned, experienced poker players win by playing aggressively. A part of their strategy is to read hands and bluff.
Video poker strategy
Video poker is a fun version of the classic card game that you can play online and offline. To improve your odds in this game, it's best to stick with 'Jacks or Better' and skip the wild-card games. Also, look for video poker machines that boast progressive payouts. These games reduce the house edge and boost your profitability. Finally, take advantage of casino rewards like points or sign up for online bonuses.
Poker tournament strategy
Poker tournaments bring out the best in most players. As such, it pays to prepare, plan, and come up with an appropriate poker tournament strategy.
As a participant, don't get too excited in the first phase of the tournament. Blinds are small, so don't take a lot of risks. Remember, a poker tournament is long and there's a chance that you will get a losing hand along the way. If you lose, don't let this get into your head. Also, you may want to spot weaker players to play against. Whenever possible, stay away from highly rated players until you can figure out their poker tournament strategy or playing style.
Poker strategies that got the most wins
The player's success at the poker table is largely influenced by his playing style and poker strategy. Among the four playing styles, the aggressive delivers the best results. Most experienced poker players use this style in many tournaments. This strategy strikes the right balance between skill and profitability. A bluff, when used at the right moment, can be effective, too. For example, Bryn Kenney uses an outrageous bluff at the 2015 PCA Main Event to win the $50,200 pot.
General beginner's mistake is easy to avoid
Knowing the rules and integrating a basic poker strategy can help you avoid common mistakes in the game. It guides us on the best time to call, raise or fold the cards in a poker game. As they say, poker is a mind game, too. You don't just play the cards; you take advantage of the situation. If you do this, you can easily avoid some common beginner mistakes. Remember to claim your Welcome Bonus and No Deposit Bonus to start off your gaming experience on the right foot at your favorite online casino.
Frequently asked questions
Although luck is a factor on the poker table, a smart poker player needs to integrate a basic poker strategy. Players using a strategy can improve their chances on the table than those who make decisions randomly.
If you are a beginner, you need to start by learning the poker rules, types of bets, and odds. Also, you need to learn the game's lingo.
Yes. When playing in poker tables and tournaments, mastering the art of bluffing can help you control and win the game.