Marvelous Mouse Coin Combo Review
Marvelous Mouse Coin Combo is an SG Digital slot with a solid RTP, multiple features, and four individual jackpots to play from. This game is an Asian-themed online video slot with above-average graphics, easy listening music, and simple gameplay. Using the same formula as the popular 88 Fortunes game, SG Digital packs free spins, wilds, and multipliers into this game. Fill up the pots with coins to gain entry to the Jackpot Pick bonus round, which can result in a jackpot of up to $250,000. With an RTP of over 96% and 243 ways to win, Marvelous Mouse Coin Combo is a game both beginners and experienced players will enjoy.
Read through our team of experts review of Marvelous Mouse Coin Combo below for more details!
| | |
| --- | --- |
| Score | 89/100 |
| Argument | Feature-packed gameplay with solid graphics, audio, and four sizable jackpots to play for. |
| Game Name: | Marvelous Mouse Coin Combo |
| Provider: | SG Digital |
| Game Type: | Online Slot Game |
| Volatility: | Medium |
| RTP: | 96.26% |
| Features: | WildsFree spinsMultipliers |
| Paylines: | 243 |
| Reels: | 5 |
| Min Bet (all lines covered): | 0.22 |
| Max Bet: | 88 |
| Supporting Currencies: | EUR, USD, CAN |
| Top Win: | 2,840x |
How we tested Marvelous Mouse Coin Combo
Our team of experts at AmericanCasinoGuide.com weighs every aspect of a game when we do our reviews. Here's a list of all the steps we take into consideration:
We look at RTP and volatility: The Return To Player and Volatility should always be the first thing a player looks at in a game. The RTP tells you how often you can expect to win while spinning the reels.
We actually play the games: Unlike many reviews you find online, we take the time to play the games to understand how they work. We'll tell you our honest opinion on if we enjoyed the game or not.
We find out minimum and maximum wagers: A good game should be accessible to all types of players, including those that like to wager small bets to high rollers. We provide this information in all of our reviews.
We focus on the theme: All good games should have an appealing theme. While most themes are apparent, we like to detail how well the game truly envelops its overall concept.
We listen to the audio and pay attention to graphics: Players want games with HD graphics and engaging audio to enjoy while playing. We have all that information and more below.
We calculate the jackpot and maximum win: We play games for fun, but we also play to win. We'll tell you the full potential win of a game and explain what that means.
We explain the symbols and paytables: To play well, you need to understand the game's rules. While the "how-to" of online slots is simple, it's essential to know what the symbols mean on the reels to understand your spin's total value.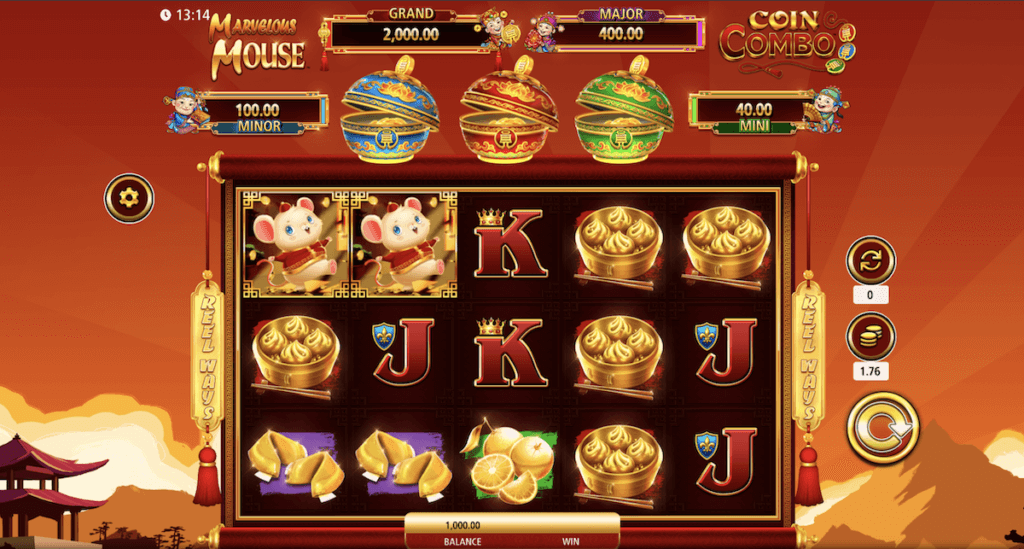 Play Marvelous Mouse Coin Combo with the best bonus
Make sure to read our comprehensive online casino reviews to find the best welcome bonus for you. There are many ways to get the best value from joining an online casino, from free spins to first deposit matches and low wagering requirements.
Marvelous Mouse Coin Combo is available at multiple USA online casinos, including Golden Nugget New Jersey, which offers one of the most competitive welcome bonuses in the country. New players who register for an account can receive 200 free spins on the 88 Fortunes Megaways online slot game. 
Additionally, Golden Nugget offers new players 100% of an initial match bonus of $1,000. Players must deposit a minimum of $30 to qualify for the offer. These bonus funds come with a very low 10x wagering requirement.
You can also find Marvelous Mouse Coin Combo at the following U.S. Casinos:
Marvelous Mouse Coin Combo Symbols & Payouts
Marvelous Mouse Coin Combo was built on the DNA of the very popular 88 Fortunes game and comes packed with bonuses: It has six different free games, expanding reel sets in free games and upgrades for jackpot chances. By reading our review, you should have a good grasp of how the game works.
Here, we will take a look at the symbols in the game, their payouts, and how they're deployed in the game:
The symbols
The symbols in Marvelous Mouse Coin Combo are similar to those of many other slot games: There are secondary symbols–the traditional 9, 10, Jack, King, Queen, and Ace–and primary symbols.
The primary symbols are led by the high-paying Fortune Cookie. There are, also other themed symbols: Dumpling, Fruit, Gold Teapot, and Mouse.
A big key to winning in Marvelous Mouse Coin Combo is collecting Elemental Coins which can lead to Scatter Symbols: These symbols are gold icons with different color backgrounds–either red, green or blue. Of note: These icons are not the same as the red, green, or blue pots needed to fill to enter bonus rounds.
While it may seem to some that the payouts for matching symbols are too low, both in the base game and bonus games, it's likely because Marvelous Mouse Coin Combo has 243 paylines. This also seemed to produce more winning combinations.
The lower-paying symbols in this slot are ones used by many other slots – 9, 10, J, Q, K, and A. Higher-paying symbols include fortune cookies, dumplings, and fruit, all of which look good enough to eat! You also might be able to spot a gold teapot and a cheery little mouse character. Finally, the wild in this slot is a sweet little house icon, while the scatters for the bonus features are gold icons that can appear with red, green, or blue backgrounds.
Here are the symbols in Marvelous Mouse Coin Combo:
9
10
Jack
Queen
King
Ace
Fortune cookie
Dumpling
Fruit
Gold teapot
Mouse
The highest-paying symbol in this game is the Fortune Cookie, which pays 2.95x for 5-in-a-row on the base game and 1.36x for 5-in-a-row on the bonus game.
The "wild" symbol in Marvelous Mouse Coin Combo is the House symbol.
Paytable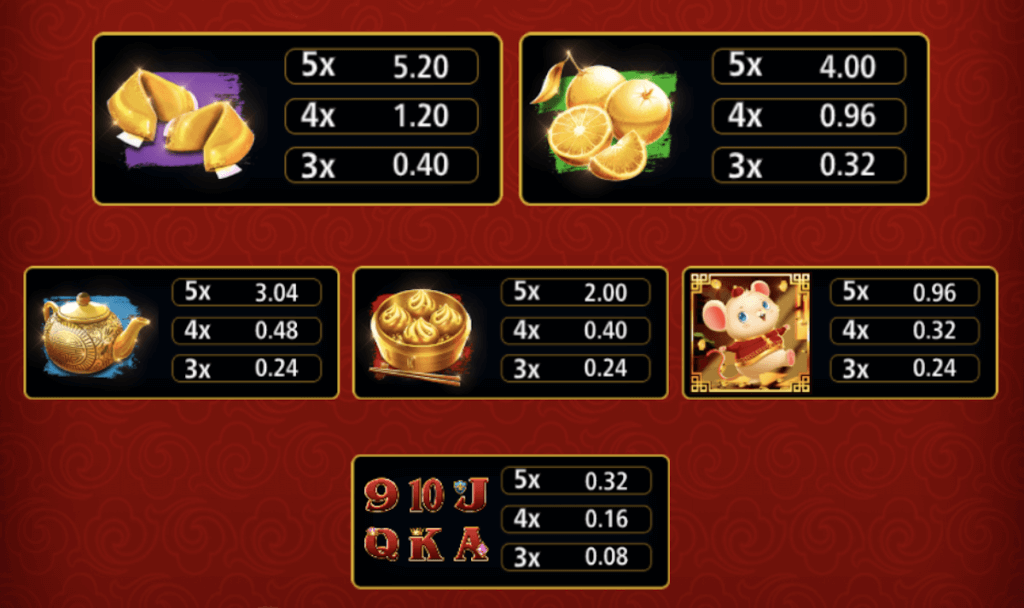 Min/max bet
The minimum bet for Marvelous Mouse Coin Combo is $0.22. The maximum bet is $88.
RTP
With an RTP of 96.26%, Marvelous Mouse Coin Combo is solid in this category. The average RTP for online slot games is between 90-95%. Remember: Slot RTP is not a guarantee to win, rather the average percentage taken from thousands, even millions, of spins. Still, RTP offers a good barometer for a game's overall value.
Volatility & hit frequency
Marvelous Mouse Coin Combo is a medium volatility slot. There are 243 ways to win and the mechanics of the game–matching symbols for bonus rounds–can make it seem even less so at times.
This is a game that should satisfy the tastes of more aggressive players, especially when placing a maximum bet. However, don't bank on huge jackpots. Because of the style of the game, low-stakes players can spend plenty of time playing.
Traditionally, SG Digital games have above-average hit frequencies, although Marvelous Mouse Coin Combo's exact number is unknown. Keep in mind that hit frequency is different than volatility, which categorizes how often a winning combination comes up in relation to the maximum payout of a game.
Jackpot and/or maximum win
While Marvelous Mouse Coin Combo is a medium volatility game, we found a nice variety of decent wins, especially considering the number of paylines. The maximum jackpot, the Grand Jackpot–which is the highest-paying level in the Jackpot Pick feature–is worth 2,840x.
Assuming a maximum bid, the top payout of this game is $250,000.
Game Features
The features in Marvelous Mouse Coin Combo include wilds, scatters, and a jackpot round. While this game certainly doesn't have the most features, its features are classic and simplistic: There's a free spins round with four different jackpots available for the winning.
Here's a look at the features in Marvelous Mouse Coin Combo:
Marvelous Mouse Coin Combo Wilds
When players land the wild symbol, the House, on the middle three reels, the Element Coins are used. When the Element Coins are triggered, the Free Spins and Jackpot Pick feature begin.
The House acts as a wild symbol. When it lands on the winning-specific reel, it can be used to form more winning combinations. By filling up the Blue, Red, and Green pots with Element Coins, more paylines are added and the feature levels–including the Jackpot Feature–begin.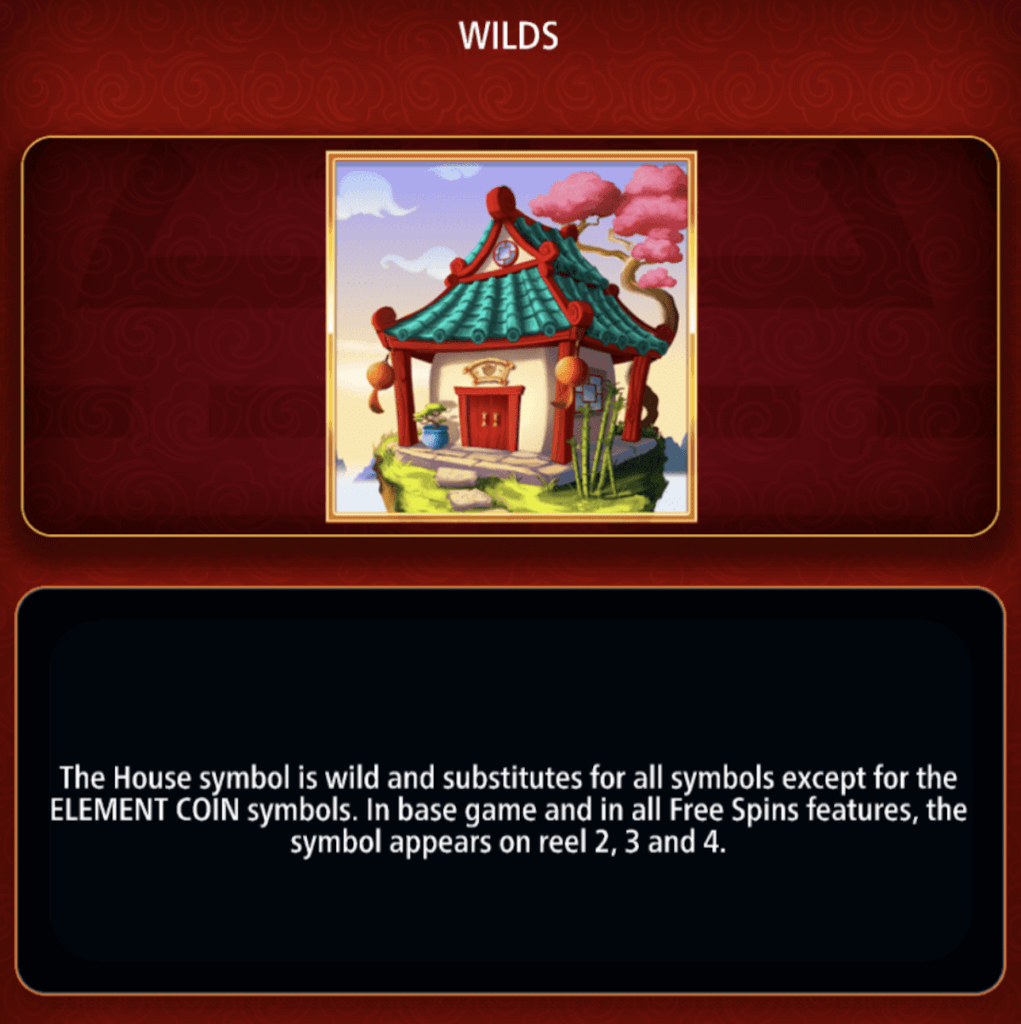 Marvelous Mouse Coin Combo free spins
One of the great features of any online slot game–including Marvelous Mouse Coin Combo–is the Free Spins feature.
You can receive free spins in Marvelous Mouse Coin Combo by filling either the blue or green pots with Element coins. These pots are located, along with a red pot, at the top of the reels. Filling either of the blue or green pots triggers 6 Mega-free spins. But players can earn even more free spins by continuing to fill up the blue and green pots.
Here is a breakdown of the Free Spins round:
-Filling up the Blue Pot results in Mighty Free Spins
-Filling up the Green Pot results in Mega Free Spins
-Filling up the Blue and Green pots results in Super Free Spins
Another built-in bonus to receiving free spins is that players can enter the Jackpot Game from these free spins by filling up both the blue and green pots during their free spins.
Jackpot Pick feature
When players fill the red pot, they enter the Jackpot Pick round. In the Marvelous Mouse Coin Combo jackpot round, there are four jackpots that can be won. Players will receive 15 coins and go for a specific jackpot.
Two things can happen in the Jackpot round: If players receive three matching jackpot symbols, they win that jackpot. But if players receive three "Up!" symbols, they will advance levels and receive 15 more coins to play for the next-highest jackpot.
Filling the Red Pot also helps unlock additional free spins.
-Filling up the Red and Blue pots unlocks Ultra Free Spins and the Jackpot Pick feature
-Filling up the Red and Green pots unlocks Supreme Free Spins and the Jackpot Pick feature
-Filling up the Red, Blue, and Green pots unlocks Ultimate Free Spins and the jackpot feature–this is the most lucrative feature to play.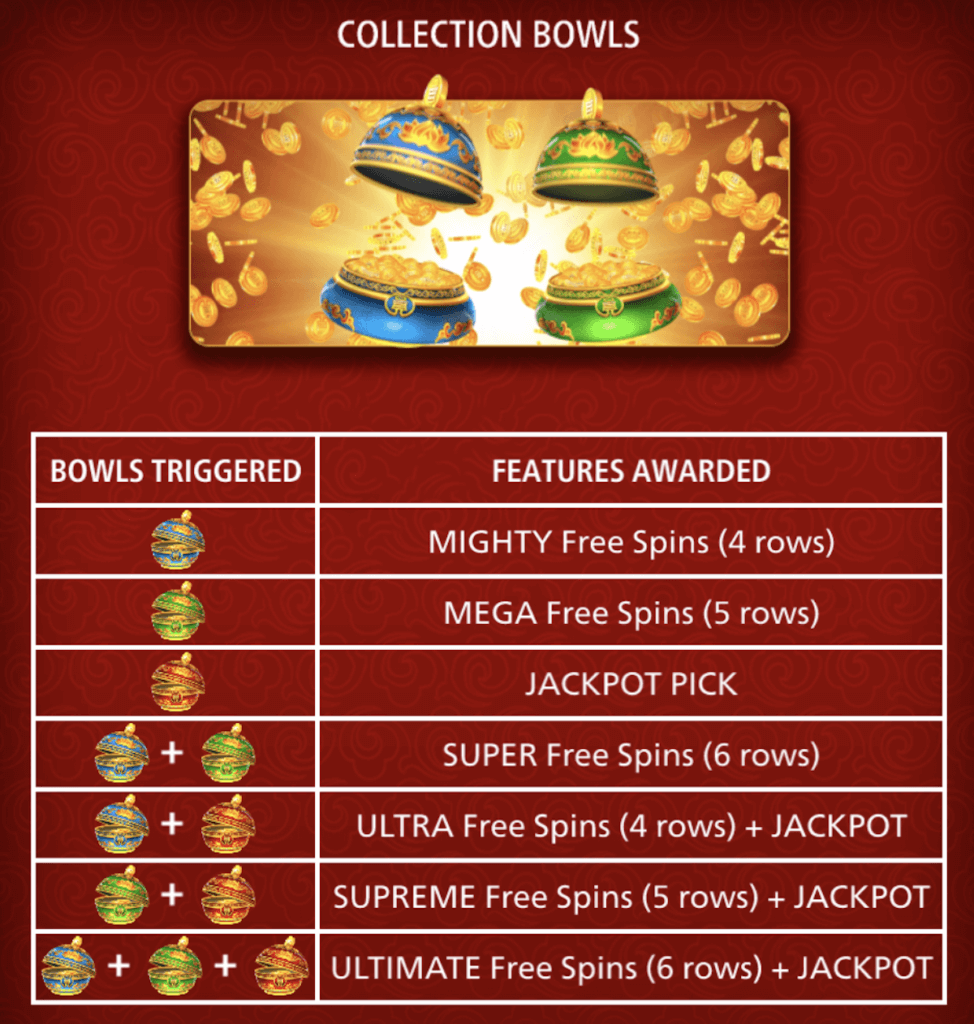 Marvelous Mouse Coin Combo Graphics & Sound
Admittedly, there are a lot of Asian-themed slot games in the US online casino market. Still, SG Digital puts its signature touch on this style with a really crisp and creative gameplay experience visually. Everything is tied together, from the symbols to the background music, putting you in a position to make a big win with this small mouse.
From playing the game, it appears SG Digital focused first and foremost on the monetary value. Sure, the graphics could be a little flashier, but this game is in line with the same type of game that has made them one of the most respected video slot developers out there. Overall, it's easy to look at the game and the audio does not get in the way.
| | |
| --- | --- |
| Graphics | 2D |
| Optimized for Mobile | 👍 |
| Music | Asian-themed music |
| Special Features | Flying coins to fill the jackpot cups |
Solutions if you have some issues with a game
If the game is interrupted during play, players can replay the game round after restarting the game. If the player chooses to skip the replay, their win will be added to their balance immediately.
In any situation where the replay-functionality is not sufficient, you can contact the gaming website's support team.
In the event of a gaming hardware/software malfunction, all affected game bets and payouts are rendered void, and all affected bets are refunded.
Verdict
Players are in good hands when it comes to SG Digital's Marvelous Mouse Coin Combo. While the genesis of the game is classic, there is nothing classic about the way SG Digital executes its latest release. The bonus rounds are unlocked with innovation: Fill up the pots on top of the reels to earn free spins and enter the Jackpot Pick round. In the Jackpot Pick round, there isn't one fixed jackpot to play for–there are four. Though this game won't break the bank for jackpot totals, we've found it plays more like a medium-high volatility game than the medium it's categorized as. With clean, 2D graphics that are flawlessly adapted to mobile, an above-average RTP and 243 ways to win, Marvelous Mouse Coin Combo is a game that we could see morph into different versions in the years to come. Be sure to hunt for the House wilds for your best chance to win. Good luck!
Other slots to play if you like Marvelous Mouse Coin Combo
If you're a fan of Marvelous Mouse Coin Combo, definitely check out both 88 Fortunes and the Megaways version, 88 Fortunes Megaways. If you are a fan of Megaways games, check out more Megaways slots on our list of The Top 10 Megaways slots at American Casinos!