What will you learn from our Craps strategy guide?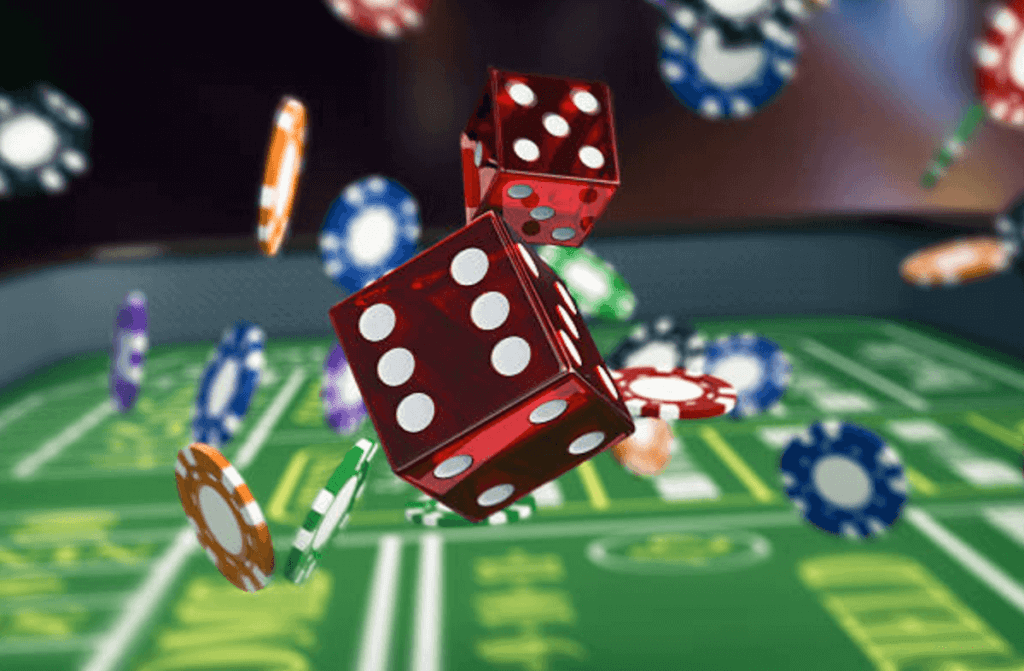 Craps is one of the most colorful casino games you can play online. It uses dice and a specially designed table with at least 12 different betting sections. This game relies on the rolling of a die and the player betting on its outcome. However, it's not as simple as betting on a number or an outcome. In craps, you will also bet and wait until the shooter rolls a target, a point, and hopes that the shooter throws the same number again. 
The game's premise is fun and colorful, but the betting action can be complicated at first. As such, it pays to understand the rules and learn about the craps game strategy. In this guide, we cover the game's basics, so you can play like a pro and benefit from your bonuses. Learning the rules will not just prepare you to enjoy the game, but hopefully scores the jackpot!
Consider playing the Live Casino version of craps if you're looking for a more immersive experience. Evolution's and Playtech's Live Craps games are definitely ones to try.

4 important tips before you start
Get to know all the rules, odds, bets, and payouts
Your exploration of the game begins with understanding the rules, types of bets to play, and payouts. Each type of bet has a specific house edge. As such, you may want to play the bets that offer better odds and house edge.
Choose a Craps variant smartly
You will also find different types of craps offered by various game designers. Although they share the same general rules on craps, they may vary in terms of payouts and the use of special bets.
Plan your budget — how much are you prepared to win or lose
The best gambling craps strategy involves the identification of a bankroll. Make sure to set up a budget that you can afford to lose and stick with it. Chasing your losses will not guarantee a winning result on the next throw of the dice.
Don't forget about the time you're willing to spend on a game
Aside from money, you also need to consider your time spent playing craps. Remember, time is money, and you only need to play in your leisure time. Don't let the game interfere with your everyday life, particularly your work and interaction with family members.
Basic Craps Strategy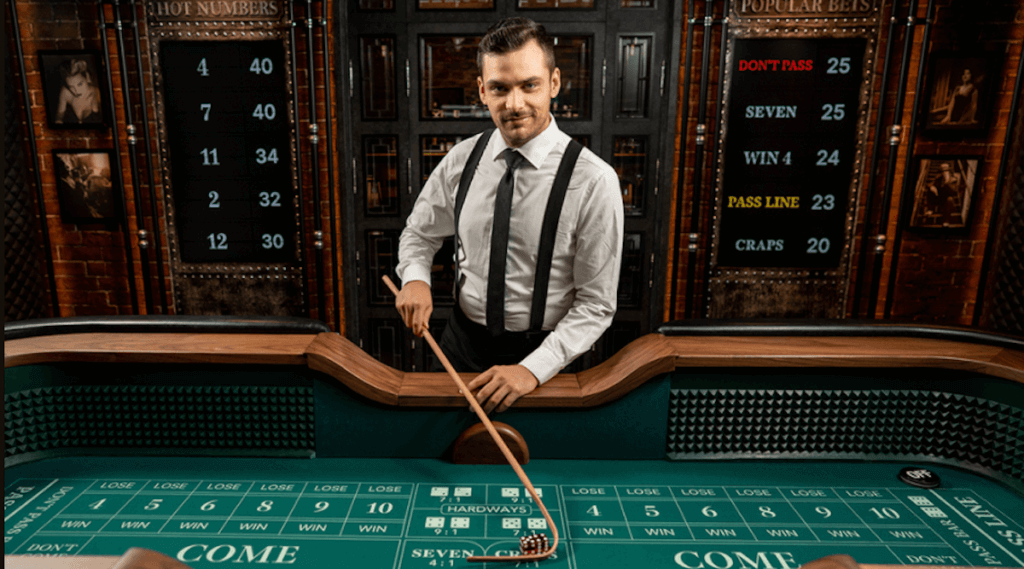 Although craps is a dice-based game, there's still room for a reliable craps strategy to use online. This strategy can cover what types of bets to play, bankroll management, and appreciation of the odds and house edge. Described below are the most popular forms of craps strategies you can use the next time you play online.
Pass Line Craps Strategy
This is a strategy that's focused on the Pass Line bet. It starts with the 'come out roll'. You can check this based on the placement of the disc. If this is placed toward the corner and turned face-up with the word 'off', then the next roll is a 'come out'. On a 'come out', if the shooter rolls a 7 or 11, the pass wagers win. If the shooter throws a 2, 3, or 12, your pass bet loses. If the shooter's roll results in 4,5,6,8, 9, or 10, it becomes a point, and the rules will change. The shooter now must roll the same number again before the number 7.
Don't Pass/Don't Come Craps Strategy
This strategy is the opposite of the Pass Line bet. In this betting strategy, you win if the result of the roll is a 2 or 3. Some players love the risk that comes with this was since they are backing the shooter and want to have fun in winning together. However, the house edge is slightly lower for this type of bet.
Craps Odds Strategy
Another effective craps gambling strategy is focused on the odds. If you want to win big, you need to find the online casinos that offer bigger odds bet multiples. These odds bet offsets the house advantage on the Don't Pass and the Pass Line bets in proportion to your wager. The more money you put on the odds bets, the larger your winnings.
Craps Press Strategy
This is a basic craps strategy that requires you to add more money to your bets or raise your bet. It's a form of progression betting if you noticed that you are building a winning streak. In this strategy, the time to press is a matter of personal decision. Some players recommend using this strategy once the initial spread has been doubled.
6/8 Craps Strategy
In this online craps strategy, you focus on two types of wagers: betting on 6 and 8. This is considered a negative betting progression, where you raise your wagers if you lose. You can play this strategy on different types of bets on the betting table. For example, a Place to Win bet on 6 or 8 awards you a payout of 7/6 if this number shows before a 7.
Advanced Craps Strategy
Aside from the basic strategies and tips, there are also a few advanced craps strategies that are best for experienced players. Let's check some of the best craps strategies, best for experienced players.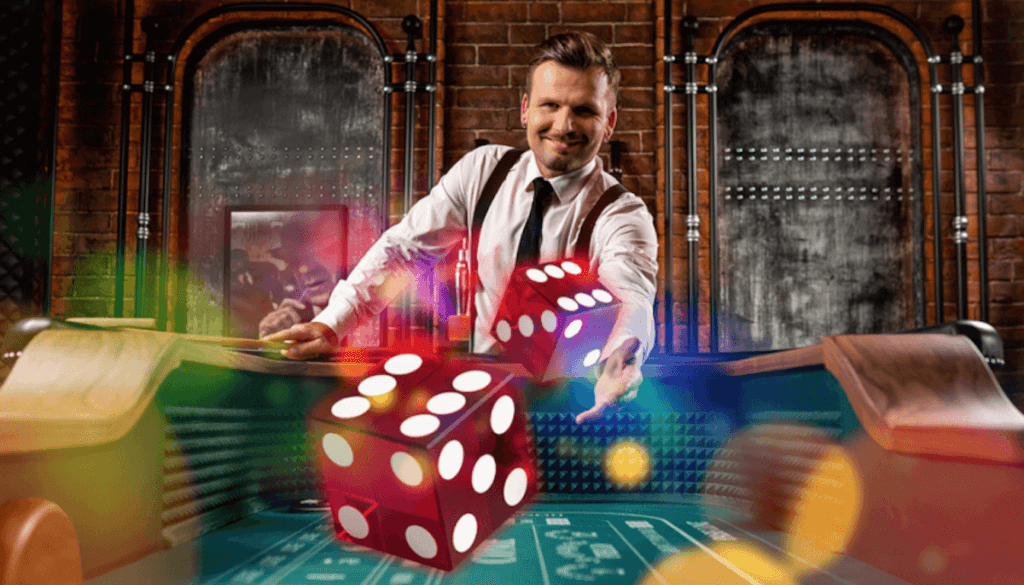 3 Point Molly Strategy
Compared to most strategies, the 3 Point Molly Strategy relies on a series of outcomes. First, you need to wager on the Pass Line, or you're betting that the shooter wins. If the 'come out roll' is 7 or 11, you win the bet. But if the throw shows 2, 3, or 12 you lose the bet. For all other numbers, a Point is established. In this strategy, the Pass Line bet is supported by the 'come' wager. You place the come bet once a Point has been set.
This is a bet on the outcome of the next roll of the shooter. If the shooter rolls a 7 or 11, your wager wins. If it shows 2, 3, or 12, you lose. Now, if the numbers 4, 5,6,8,9, or 10 land, the 'come bet' is placed in a special box on the betting table. This serves as your 'Point' number. Your wager will win or lose based on the next number shown. Once the 'come bet' wins, you need to wager again. This procedure is repeated until a 7 or Point is rolled.
Iron Cross Craps Strategy/Field Bet Strategy
In this advanced craps strategy, you need to make a combination of bets — the Field and Place bets. When you say Field bets, it includes 2,3,4,9,10,11 or 12. The Place bets, on the other hand, covers 4,5,6,8,9, and 10. If you combine these numbers, you end up covering almost all numbers except 7.
The Wild Bettor
Compared to other strategies, the Wild Bettor craps strategy is more aggressive and riskier.
For example, this involves betting on any craps such as a 2, 3, or 12. The Wild Bettor approach works for players looking for some win with a solid payout with a friendly house edge. With these bets, the payout is a decent 7 to 1.
Which Craps Strategy should you choose?
Craps is still a casino game of chance. However, you improve your odds of winning by using a variety of craps strategies. In this short guide, we covered the basics and advanced strategies best for experienced players. Before you play, make sure to review the pros and cons of each craps strategy.
The variety of strategies may be overwhelming at first, but it can help you maximize the different variants of craps. Some popular variants to play are Crap-less Craps, Simplified Craps, and High Point Craps. Each game varies in some rules and bets to play, and there's a specific craps strategy that you can use.
The best strategies to try when you're new to casino
If you're a beginner, there are a few strategies in craps that are worth checking out. Let's cover these strategies before you play craps in real money.
Don't Pass bet strategy
This is called the bet against the dice strategy and hoping that the 2, 3, or 12 will appear in the come out. It offers a lower house advantage compared to the Pass bet.
6/8 craps strategy
In this strategy, you wager on both 6 and 8. It's also a negative betting progression, where you increase your bet after a loss.
Playing craps for free
For beginners, the best strategy is to play it in the free demo. With a free demo, players can explore the game's layout and enjoy the game without risking the bankroll.
Craps strategies to play if you're a pro
If you are an experienced player or willing to win big, then it's best to try the advanced craps strategy. Review the following strategies below and see if it works for you.
Iron Cross Craps strategy
This is a strategy that combines the Field and Place bets. By combining these bets, you play almost all numbers except the 7.
3 Point Molly
This is a complicated and advanced craps strategy that relies on a series of bets.

Craps strategies that got the most wins
We all want to win big when playing craps. So, what's the best craps strategy to use when planning to win big? For this purpose, you want to spread your bets, like in the Iron Cross betting system, or play bets with a lower house edge.
Try out these Craps strategies at these top Online Casinos:
Remember that you can also play Craps on these online casinos' mobile casino platforms. This allows you to play anytime and anywhere!
General beginner mistakes that are easy to avoid
As mentioned, the results in craps are at random and decided by a throw of the dice. But this does not mean that you just let chance define your gambling experience. You can improve your position on the table by adopting a comprehensive craps strategy. This involves learning about the game's rules and types of bets, identification of a bankroll, and choosing the best bet to play.
Frequently asked questions
Yes. A Craps strategy can help you minimize your mistakes on the betting table and improve your chances of collecting a win in the game.
If you're a beginner or simply want to play conservatively, then you should adopt the Don't Pass bet strategy. This is a bet against the dice and boasts a lower house edge compared to the Pass bet.
Yes, most online casinos today offer craps in the free demo. Beginners are advised to play this game using free credits to learn more about the game and explore its features.