Idaho is a large, mainly rural state that enjoys a lot of tourism to its wondrous parks.
It also has a handful of land-based casinos of varying quality. Gaming options are limited, and you won't get live casino table games.
Online Casinos in Idaho
Although Idaho has a long tradition with some great landbased casinos, it has not legalized online casinos. There appears to be little motion toward legalization at this point.
Idaho does have a state lottery, which can indicate an openness to other forms of betting.
The nearest state with online casinos happens to be Nevada, which offers some great poker through the World Series of Poker (WSOP) website and downloadable app.
But, you can still register with a legal online casino while you're in Idaho. That means you can get the casino's bonus offers or deposit, and then play whenever you're in states where it's legal (even in a layover at the airport). (Do be aware of the casino bonus's expiry date, though.)
Land-Based Casinos in Idaho
Idaho has a number of so-called casinos, but most of these are not-so-glorified truck stops. (So leave your heels and tuxedos at home!)
All Idaho casinos are in somewhat remote areas and there are no casinos in Boise, Idaho. Also, there are no casinos in Idaho Falls.
However, there are three Idaho casinos within a 60-mile drive south of that major city.
Four of the casinos in Idaho offer hotel lodging, while the other three only offer casino gambling.
The Coeur d'Alene Casino Resort, in Worley, is the largest Idaho casino. It has a 300-room hotel, a spa, seven restaurants, and an 18-hole golf course, as well as a 100,000 square-foot casino.
The next largest casino in Idaho is the Fort Hall Casino, located in the southeast corner of the state, about 50 miles south of Idaho Falls. They have a 156-room hotel, four restaurants, a casino with over 900 video gaming machines, plus a bingo hall that operates five nights a week (Wednesday through Saturday).
Native American Casinos in Idaho
All of the casinos in Idaho are affiliated with Native American Tribes. Currently, there are seven Idaho Native American casinos that offer electronic pull-tab machines and other video games.
The machines don't pay out in cash. Instead, they print out a receipt which must be cashed by a floor attendant or taken to the cashier's cage. Some Idaho casinos also offer bingo, off-track betting, and poker.
There are no Native American casinos in Idaho that offer live tables games, only electronic versions of table games such as blackjack, craps, roulette, and baccarat.
The terms of the compact between the tribes and the state do not require any minimum slot machine payback percentage that must be returned to the public.
List of Land-based Casinos in Idaho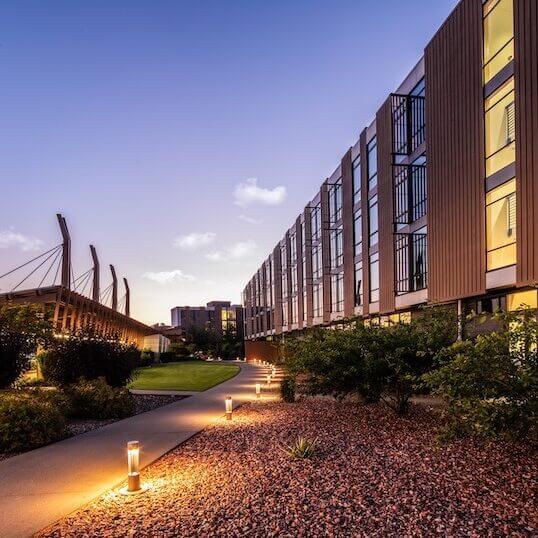 Coeur d'Alene Casino
Playing video games More than 1,600 video gambling machines, high-stakes bingo, keno, and off-track betting are available at the 100,000-square-foot casino.
Address: 37914 S Nukwalqw St, Worley, ID 83876
Phone: 800-523-2464
Website: https://www.cdacasino.com/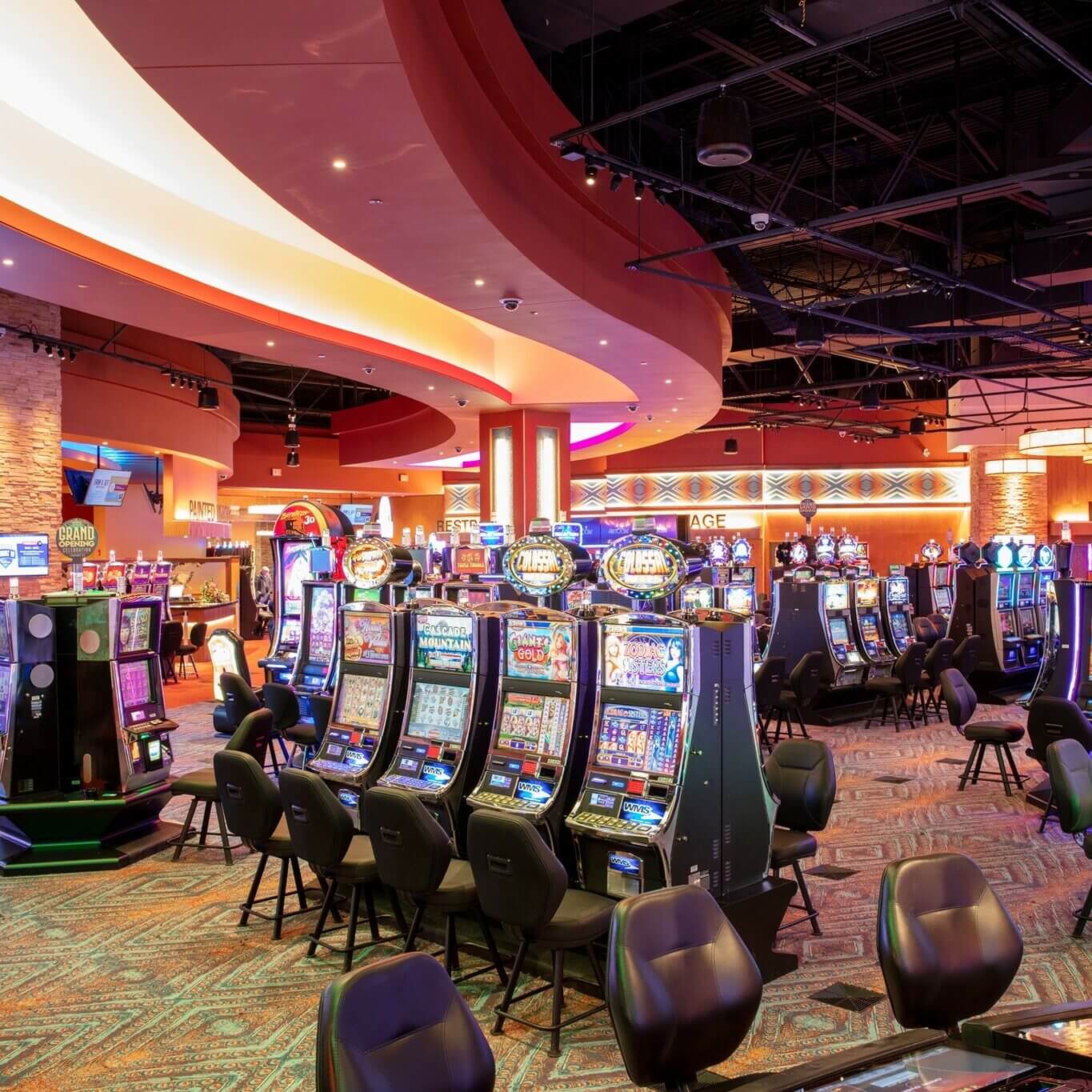 Fort Hall Casino
Fort Hall Casino is Southeast Idaho's leading 24-hour casino, featuring over 900 Vegas-style slot machines and a warm and welcoming atmosphere.
Address: Interstate 15 Simplot Road, Fort Hall, ID 83203
Phone: 208-237-8774
Website: https://www.shobangaming.com/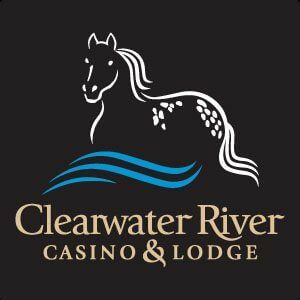 Clearwater Casino
There are hundreds of games to choose from, like Fort Knox, Mystical Temple, Pirate's Loot, Jaws, Diamond Factory, and many more! Come on over and have a look! With over 600 games to choose from, there's no excuse not to try your luck at Clearwater River Casino.
Address: 17500 Nez Perce Rd, Lewiston, ID 83501
Phone: 208-746-0723
Website: https://crcasino.com/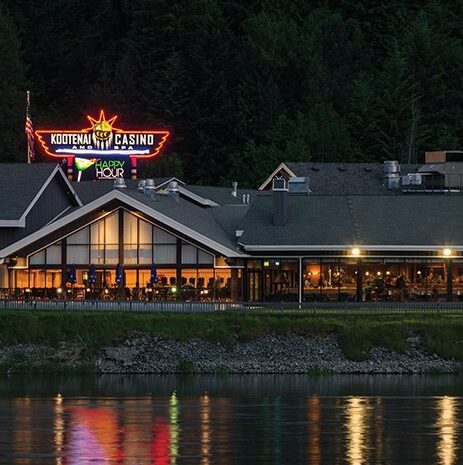 Kootenai River Inn and Casino
They have around 400 slot machines spread out over three casino areas. Every year, thousands of individuals win big at Kootenai River Inn Casino. Will you be the next winner at the Inn?
Address: 7169 Plaza St, Bonners Ferry, ID 83805
Phone: +1 208-267-8511
Website: https://www.kootenairiverinn.com/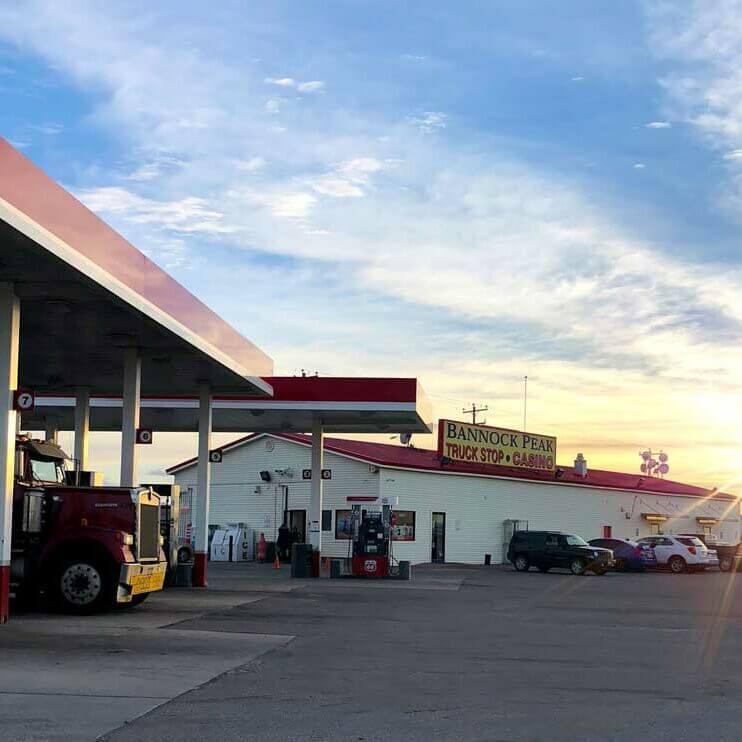 Bannock Peak Casino
The Bannock Peak Casino, located next to the Bannock Peak Truck Stop, has more than 60 gaming machines. A great location to unwind after a long day of travelling.
Address: 1103 E County Rd, Pocatello, ID 83204, United States
Phone: 1 208-235-1308
Website: https://www.shobangaming.com/casinos/bannock-peak/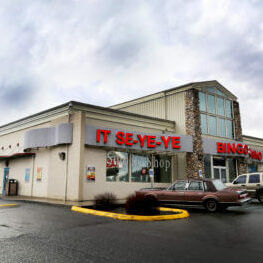 It'Se-Ye-Ye Casino
110 video gambling machines in a 6,000 square foot casino
Address: 419 3rd St, Kamiah, ID 83536, United States
Phone: 1 208-935-7860
Les Bois Park Racing
Idaho's only top-tier live horse racing and simulcast racing venue! Les Bois Park in Boise, Idaho, is celebrating 40 years of live horse racing!
Idaho Land-Based Casinos Map
You can easily see all casino locations by using our Idaho casinos map. To zoom in, just click the + (plus) sign in the lower right corner of the map, or to zoom out, just click the – (minus) sign in the same area.
To move the map of casinos in Idaho, click and hold down either of your mouse buttons. Then use the hand icon to drag the map in whichever direction you desire.
Each of the red icons on the map is a casino location. Just click on any red icon to see the name of the casino at that location. If you want more information on that casino, simply click again on the casino's name and it will direct you to another page with detailed information on that particular casino, including address, phone number, toll-free phone number, room rates, casino size, dining information, games offered, availability of discounts for seniors, any special features, and a direct link to that casino's website.
History of Gambling in Idaho
Idaho has not been terribly friendly toward gambling. In this way, it sticks out a bit from former-frontier states – and certainly from its neighbor, Nevada.
Outside of Native American-run casinos, the state lottery, and charitable bingo, gambling is illegal in Idaho. And there has been a series of legislation
1949: Table games Banned in Boise.
1953: Slots made illegal.
1963: Horse racing legalized at designated racetracks and some fairs.
1989: State lottery begins.
1993: Charitable bingo made lawful.
2013: Pari-mutuel betting on major horseraces legalized.
Gambling Laws and Regulatory Organizations in Idaho
Gambling Laws in Idaho
The minimum gambling age at all Idaho casinos is 18, except for the Clearwater Casino where the gambling age is 21.
Under normal conditions, all casinos are open 24 hours.
Gambling Regulatory Organizations in Idaho
Gambling in Idaho Today
Idaho is far from a gambler's paradice, but it has some potential.
Because casinos were locked out from the larger cities, that makes it difficult to get to the few casinos there are. As things stand, these casinos are certainly not going to draw any traffic from Nevada.
To see things go forward for gambling in Idaho, we'd need to see those restrictions against casinos in Boise lifted.
At the same time, opening up to online casinos would be great for gamblers across this sparcely-populated state.
Try an online casino for FREE. We have over 15 No Deposit Bonus Codes. No credit card needed, just sign up and start playing!
For more information on visiting Idaho casinos, or for general Idaho tourism information call (800) 635-7820 or visit: www.visitidaho.org.